Meet Dennis Schaefer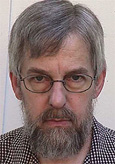 Since 1992, Dennis Schaefer has been the regular wine columnist at the Santa Barbara News-Press. He feels fortunate to have witnessed and documented the increasing reputation of Santa Barbara County wines in the world marketplace.
He also writes about restaurants, food and travel for WESTWAYS, the AAA (Automobile Club) magazine of Southern California; he is a contributor to Gayot's Gault-Millau travel guides in America (e.g., The Best of Los Angeles, Gayot's Los Angeles Restaurants). He is the author of Vintage Talk: Conversations with California's New Winemakers (Capra Press, 1994) and Touring the California Wine Country (Gulf Publishing, 1997).
Unlike Diogenes, he has given up the search for the truth and instead is seeking just a few good bottles of wine. If you would like to contact Dennis directly, he awaits your E-mail at Winedoofus@aol.com
Online now: