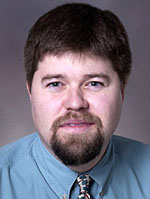 A warm welcome to WineLoversPage.com contributor Donald A. Dibbern, who writes a monthly wine column for The Wine and Food Society of Oregon.
Professionally, he is a physician in Portland, and has been interested in wine for many years. His special interests in wine include creative food and wine matching, as well as wines from unusual varieties and regions. He also has a particular interest in dessert and sweet wines, German Riesling, New World wines made from Rhone varieties, and wines of the Pacific Northwest, especially Oregon Pinot Noir.
We're delighted to have Dr. Dibbern join us as a contributing writer, and look forward to hosting many of his columns. Please check in often for new reports.

Now online:
To contact Donald A. Dibbern Jr. directly, write him at wine@mongoosemail.net
<!- Page Contents End Here ->