<! - Page Contents Begin Here - >
Think Slow?
© Donald A. Dibbern, Jr.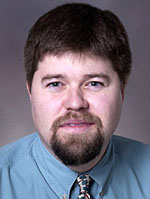 It's time for a change of pace following my articles on wine service and appreciation: Let's take a broader look at the big picture of wine and food appreciation.
For much of the history of the world, and indeed still in many parts of the world today, eating focused primarily on local staples prepared to maximize palatability and nutrition. Ingredients from distant lands were unavailable or prohibitively costly. Essential spices for curing, preserving, or flavoring local dishes, often had to be procured with great difficulty and exorbitant expense. A single poor crop could lead to widespread hunger and famine.
Fast forward to today, and we now see the modern developed world's embarrassment of riches, resulting from globalization and advances in transportation, farming science, and technology for industrial food production. A single corporate farm may now produce more food today than entire regions did in the past, with a distribution system in place to deliver those products almost anywhere in the world without significant loss or spoilage. In addition to staple foods, it is now easy to find exotic ingredients from Asia, Latin America, Africa, the Middle East, and elsewhere, to just about any city including my home town, Portland, Oregon, a relatively modest city of about a half-million residents.
When I was a child in Nebraska, apart from some deli meats and cheeses imported from Europe and perhaps some produce from Central or South America, almost everything I saw in grocery stores was local, at least in the sense of largely sourced from within America. Then it would have then seemed nearly unthinkable to find fish sauce from Thailand or spices from the Yucatan locally. Now it is no longer surprising at all. Yet in the midst of this cornucopia, our society eats more bland and standardized fast food than ever. As documented by the U.S. Department of Agriculture http://www.ers.usda.gov Americans spent nearly $185 billion in 2005 in what USDA calls "limited-service restaurants."
Rather than frenetically rushing down our checklist of things to be done each day, it is possible to consciously choose instead to take the time to enjoy and savor the activities of daily life.
Prominent among these activities is the need to eat and drink. When we focus on procuring and consuming our meals as quickly and efficiently as possible, we save a bit of time perhaps, but what do we really lose? How many of us can remember exactly what we ate last week, or even last night? Our society now has the economic and technological luxury to be able to replace at least part of our diet with fresh regional ingredients, combined with artisanal food products and spices from around the world, providing us a healthier and more flavorful diet.
Mirroring a growing trend in the U.S. today, Portland has a culture of "localvores" with a tradition of supporting small local farms and ranches. There are several popular farmer's markets and numerous restaurants here that emphasize foods of the Pacific Northwest.
As examples of this philosophy, one prominent local restaurateur told me recently that she plans to honor the growers, farmers, bakers, and such who supply the ingredients for their fine cuisine by decorating the walls with photographs of their purveyors. Another restaurant proudly proclaims on the front page of its website that "everything in our kitchen comes directly from local farmers." Seasonal eating is another sensible and popular corollary: Cooking with root vegetables in the winter, and with fruits and berries in the summer, allows one to maximize the freshness of locally available produce.
Proponents of local sourcing talk of "food miles," the reduced transportation of food over long distances, which helps to conserve fossil fuels, favors small businesses and family farms over corporate conglomerates, and supports independent restaurant entrepreneurs instead of large chain franchises, among other effects.
We'll steer clear of a discussion of the political implications. Instead, for the gastronome, local food eaten in season simply tastes better and fresher. Tasting a sweet garden-picked tomato at the peak of ripeness, and its commercial "equivalent" picked hard and green, flown or trucked many miles, then gassed to "ripen," makes this point most eloquently. Further, many heirloom varieties of produce are of non-standard size, shape, or color, or have other features (often found in the best and sweetest fruits, such as fragility, or a narrow window of time from ripe to rotten) that make them more difficult to transport and market. Interest in organic and biodynamic agriculture, with food production that is environmentally friendly and eschews the use of synthetic chemicals, has also moved into the mainstream with the rapid growth and spread of markets for these products.
This has been the setting for the slow food movement, and the founding of Slow Food http://www.slowfood.com a non-profit organization created to support what the organization calls "eco-gastronomy." It began in Bra, Italy in 1986, and Slow Food International was created in Paris three years later, with a U.S. branch following in 2000.
Consistent with its celebration of local involvement among and between producers and consumers of food and wine, Slow Food has established what it calls "convivia" of regional members. The Portland convivium is notable as the first in America (established in 1991), and it remains one of the largest.
Slow Food's mission is essentially to promote sustainable agriculture, specifically maintaining and preserving the availability of flavorful foodstuffs (especially the biodiversity of heirloom varieties of produce and livestock and other heritage foods), produced in ways not harmful to the environment, and in an economically supportable fashion for both producers and consumers - what they call "good, clean, and fair" food. Readers may also be familiar with Fair Trade Certified coffee, which has similar goals of supporting organic production, improved wages and conditions for workers, and fair profits for small producers.
Turning our attention from food to wine, it is perhaps not surprising that similar issues arise. Interest has been growing in organic and biodynamic vineyards and wine producers. The critically acclaimed film Mondovino presents concerns about expanding globalization, excessive standardization of wines for an international palate, and increasing corporate consolidation in the wine industry.
For example, a single corporation now owns more than 200 wine brands and accounts for nearly one of every five bottles of wine purchased in the United States. This contrasts sharply with the old romantic notion of family vignerons and vintners passing down artisanal traditions of grape-growing and wine-making from parents to children over the generations; artisans tending each vine and barrel with loving hand-crafted care, mirroring the cherished American ideals of the "family farm."
Wine lovers may be familiar with the Gambero Rosso Vini d'Italia wine guide, produced in association with Slow Food, that recognizes the best Italian wine with awards ranging up to their top rating of tre bicchieri ("three glasses"). This organization celebrates wines from the many traditional wine-producing regions of Italy, with particular attention to those from heritage grape varieties such as Arneis, Fiano, Ribolla, Lagrein, Pignolo, Aglianico and Sagrantino, to name just a few.
Looking at the positive aspects of globalization, these awards can attract the attention of the world's wine consumers to less widely known wines. Increased marketability and demand can help prevent their removal in favor of more popular "international varieties" such as Chardonnay or Merlot.
When I think back to the most memorable meals in my experience, I recall many of them as remarkable precisely because of the distinctive or idiosyncratic nature of a particular ingredient or style of preparation.
To cite just a few personal examples from Oregon eateries: the mound of white Oregon truffles, each the size of a small marble, draped over a fresh brioche at the Joel Palmer House; hand-made raviolis filled with spinach and meyer lemon, enveloped in an incredible rosato sauce, at 3 Doors Down Cafe; periwinkles so tiny they had to be eaten with a pin, and a dish of tagliolini made with guanciale, at Basilico Ristorante; my first taste of huitlacoche at DF; pizza nirvana at Apizza Scholls; tender pork cheeks in truffled Madeira pan sauce at Bluehour; and the perfect simplicity and intensity of flavors in an exquisitely prepared snow crab fettuccine at Paley's Place.
This applies equally well to wines, as I delight to recall drinking Dave Corey's Core Wine Mister Moreved and his White Blend 613, Sam Tannahill's Francis Tannahill Dragonfly Gewurztraminer, and John Eliassen's La Bete Aligote. These are all delicious wines of pronounced character; they are not grown and vinified to suit the mass market.
It doesn't take a marketing consultant to discern that it might be challenging to sell a wine made of obscure Rhone varieties, or a white wine from an Alsatian grape grown in Washington and made in a medium-sweet style, or a wine made from Burgundy's "other white grape." These are also not especially costly wines, yet they are made with the same attention and care as far more pricey and profitable wines. There is something innately pleasurable, even joyful, in appreciating things still being created just for the love of it.
Finally, it should be said that these issues are not necessarily all-or-nothing propositions. The world has derived much advantage from advances in technology and transportation, which have contributed to impressive improvements in both global food supply and overall food safety. Certainly, better winemaking equipment and techniques - much of it the result of increased capital investment and the business of wine - have dramatically benefited those who enjoy fine wines.
Most all of us sometimes eat fast food and sometimes drink corporate wine. Although the famous French gastronome Jean Anthelme Brillat-Savarin may have overstated matters with his oft-quoted and slightly pompous maxim, "Tell me what kind of food you eat and I will tell you what kind of man you are," he also said, "The discovery of a new dish confers more happiness on humanity than the discovery of a new star" (The Physiology of Taste, 1825).
I do believe that an important part of real appreciation of food and wine is to at least occasionally spend some time thinking about the choices that we make, their broader implications and effects on the world and ourselves. To do so is to become a connoisseur, a term derived from French for "to know," in the truest sense of the word.
© copyright 2007 by Donald A. Dibbern, Jr., all rights reserved
April 2007
To contact Donald A. Dibbern Jr., write him at re.wine@verizon.net