<! - Page Contents Begin Here - >
Something Old, Something New
South African Wine Tasting, Recent Releases & Cellar Gems
© Donald A. Dibbern, Jr.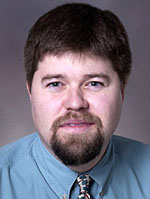 Last month's article presented an overview of wine and travel in South Africa. As promised, this column will now focus on extensive tasting notes for a wide variety of recent releases, from most of the prominent wine areas in that country, as well as a few other surprises. Note that these 32 tasting reports are organized by region of winery location, however, and not specifically by the vineyard source for each wine. This is often but not always the same, and allows multiple wines from the same producer to be grouped together below.
Stellenbosch
2003 Meerlust Rubicon
The 2003 vintage for this iconic South African wine was the last made by Giorgio Dalla Cia before leaving to start his own eponymous winery in 2004. A medium-ruby and somewhat lighter than expected color, given the major role of Cabernet Sauvignon in this typical Bordeaux-style blend. Pretty aromas of cherries and red plums on the nose, with similar red fruits on the palate, the latter also adding apples and an appleskin tannic finish. This wine presents a relatively lighter, yet no less complex and balanced, expression of these popular cab/merlot/franc blends.
2003 Rust en Vrede Estate
Another famous cabernet-based wine with a long history in South Africa, this tastes more Bordeaux-like than Meerlust's Rubicon, despite the substantial component of Shiraz included in this blend. Aromas of cedar, red currants, iron, and graphite, with a palate of ripe cherries, kirsch, rose petals, red apples and plums. Seamless and well-integrated, despite a tannin and acid structure that outweighs the fruit a bit, finishing moderately long. An excellent wine, without any evidence of the green flavors that seem common to many of the South African cabs.
2004 Kanonkop Pinotage
Kanonkop makes this from the oldest vines of Pinotage in the country. Although this variety is probably the one most closely associated with South Africa, and can make wonderful wines, it is the Rodney Dangerfield of grapes. This 1925 cross of Pinot Noir and Cinsaut (historically called Hermitage in the Cape) seems to get no respect from wine consumers, and even from most of those in the South African wine industry itself. This wine is an excellent candidate to help change those opinions. Almost opaque purple in color, it has a nose of plums and freshly turned earth. Flavors of juicy red and black plums, black cherries laced with nutmeg, and a streak of wet clay, are kept fresh by the wine's medium body and ample acidity. Just enough tannin for grip, and a long spicy finish, completes the package.
1990 Kanonkop Paul Sauer (ex-estate)
This wine was a library release of Kanonkop's flagship Bordeaux blend, direct from the estate and consumed at one of the South Africa's most famous restaurants, Aubergine in Cape Town. Rather light garnet color with substantial bricking well in from the rim, as expected for its age. Its lovely bouquet fairly bursts from the glass with beautiful violets and lavender amongst dark cherry. Unknown varietal composition, but flavors suggest substantial Cabernet Franc, with the wine's really pretty floral notes, mixed raspberries and cherry, quite reminiscent of an older Viader. Delicate body (labeled 12% alcohol) belies still-noticeable tannic structure, yet has pinpoint balance. Open and exposed to air however, the wine fades relatively quickly, leaving pleasant earthier leather flavors, and dried flowers on an extended and gently tapering finish. An outstanding wine, though at (or perhaps just past?) its peak, I suspect.
2004 Rustenberg Peter Barlow
Rustenberg is a historic South African property that has been growing grapes for wine since 1682, and has a continuous bottling history since 1892. The Peter Barlow cuvee is their top wine and is 100% Cabernet Sauvignon, made from just fifteen rows of a single relatively old-vine vineyard and spends twenty months in French oak. Nice dark color, nose a bit muted. Barnyard and earthy black fruits arise with coaxing, palate is tight and tannic, revealing black plums, fig paste, and black currants amongst obvious oak. Would benefit from extended decanting, and certainly from further bottle age.
2005 Rustenberg John X Merriman
This Bordeaux blend has a slightly lighter color than the Peter Barlow and much more expressive nose. Aromas of pencil shavings and cassis present themselves, with similar flavors on the medium structured palate. Good length and complexity, combined with finer tannins, make this much more of an accessible wine at this point. To put it in terms of Bordeaux, this John X Merriman brings to mind, say, a St.-Julien such as Chateau Branaire-Ducru.
2005 Warwick Trilogy
Warwick's take on the Bordeaux blend includes 60% Cabernet Sauvignon, 30% Cabernet Franc, and the remainder Merlot. The nose immediately says New World with aromas of tasty blueberry and red raspberry fruit. Similar red and blue fruits right up front on the palate, but continuing nicely through the long finish. Excellent balance in terms of acid and silky tannin, though doesn't appear built for decades of aging. Really enticing mouthfeel makes this delicious right now.
2005 De Toren Z
The Merlot and Cabernet Franc-dominant, Right Bank-styled wine, of this producer named after its landmark gravity flow tower. Its deep purple color and fragrant nose are immediately attractive and enticing, smelling of a bowl of mixed berries, sparked with white pepper. The palate is open-knit and immediately accessible, fruit forward with a very polished and smooth mouthfeel. Mocha, cocoa, and raspberry ganache fill out the flavors, and grippy but fine-grained tannins lurk beneath the ample fruit, concluding with a nice long finish.
2005 De Toren Fusion V
The Left Bank-style, cab-based partner to their Z, this De Toren wine sports an even darker color. The nose is, surprisingly perhaps, more floral than fruit. Aromas of lily and sweet garden mint give lift to the blueberries and Bing cherries below. The palate is bigger and more structured than the Z, with slightly coarser tannins at this very young stage of its evolution. Flavors are those of classic ripe warm-climate cabernet, big cassis and blackberries, given additional interest and complexity by a judicious amount of oak with its associated baking spice notes of nutmeg, cinnamon, and whiff of vanilla. Alcohol, though doubtless substantial, appears well concealed by this wine's chewy extract and heft. This wine has more complexity and a longer finish than its sibling, and clearly seems styled for longer aging.
2007 de Trafford Chenin Blanc
Chenin Blanc is, in some ways, like the white grape equivalent of Pinotage for South Africa. Very much a part of the country's heritage and history, previously there called Steen, acreage is declining and it presently lacks favor. This is despite its ability to make wines that are fine and perhaps more important, distinctive, especially when grown from old vines. An excellent example of naturally made chenin is seen with this non-inoculated (wild yeast), barrel fermented wine. Peach, crisp under-ripe pear, and raw quince jump from the nose, followed literally by peaches-and-cream on the round full palate. The pleasant and moderately long finish contains none of the bitterness, nor wooliness, often found in this variety.
2005 de Trafford Shiraz
Dark purple, almost black. Ripe meaty, blackberry, blueberry nose. Palate is big and thick, an almost oily texture, blackberry jam and bacon drippings on the entry and midpalate, finishing with black olive tapenade. Powerful flavors and obvious tannic grip suggests excellent aging potential. In South Africa, the choice of producers labeling a wine as Shiraz versus Syrah is taken to indicate a stylistic preference, and this wine definitely looks to the Barossa.
NV Pongracz Methode Cap Classique
Very pale gold sparkler, predominantly made of Stellenbosch Chardonnay, with ultra-fine bead and lacy mousse. Restrained aromas of green apple and uncooked pastry crust on the nose, with similar flavors on the palate. Quite light-bodied, presumably low in alcohol, but rather like a really classic Blanc de blancs grower Champagne. Unknown dosage, tastes dry but not overly acidic, probably Brut. Excellent value for the price.
2007 Tokara Walker Bay Sauvignon Blanc
Crisp and grassy nose, leading into white grapefruit, jasmine, and white flowers on the palate. Steely, nicely textured, with refreshing acidity and a long clean finish. A top class Sauvignon Blanc.
2003 Thelema Chardonnay
Golden color, a bit deeper than might be expected from age alone. Big old-school California-type chard nose, lots of butter and oak in the Kistler style. On the palate, buttered apple tarte tatin, pastries and baked fruit. Fat and round, with just enough acid to hold things in check, then a long toasty finish.
Paarl
2006 Boekenhoutskloof The Wolftrap
Founded in a year with special meaning for Americans, 1776, Boekenhoutskloof currently produces several different ranges of wines. Although wines tasted in each of their four ranges had merit, the screwcap-finished The Wolftrap had the most impressive quality-to-price ratio. This wine is a Rhone-style blend of nearly equal parts Syrah and Mourvedre, mostly in neutral French oak, with a portion of the Syrah co-fermented with a tiny bit (2%) of Viognier. Rich color and a nose of meaty cherries immediately put the southern Rhone in mind, then the palate delivers the knockout punch. Flavors surging forth include plums, dates, and raspberries, concluding with what I would definitely call garrigue, but the locals would likely term fynbos (Afrikaans for "fine bush," scrubby vegetation that grows in the Mediterranean-type climate of the Western Cape). It has good body, decent acidity and structure, with a complex and slightly bitter herbal finish. A very worthy competitor for a top Cotes du Rhone, particularly given the recent trend of the U. S. dollar versus the Euro.
2006 Glen Carlou Pinot Noir
This wine producer is the South African branch of the multinational Hess Group, which also includes the Hess Collection from California and Peter Lehmann of Australia. The remarkable tasting room includes a famous art collection, submerged barrel room visible through a strip of glass flooring, and of course, gorgeous views through a wall of windows. This wine has a delicate ruby color, and aromas of sweet Rainier cherries. Cherry juice on the palate as well, a touch of red raspberries, with a gentle squeeze of cran-apple acidity. This is rather an elegant version of pinot, fully ripe but light, and sees very little new oak. It stands as quite a contrast to the bigger, more herbal, and rustic style seen in most of South Africa's other pinots.
2005 Glen Carlou Syrah
There is a bit of Mourvedre and Viognier included in this wine, with its dark color and nose of roasted meats and purple plums. Flavors on the palate add blueberry confiture to its glyceral attack. A dose of vanilla spice and toasty oak comes from a balance of both French and American barrels, about half new. The wine is nicely balanced and has a long finish, with noticeable tannins showing up as the fruit recedes.
2005 Glen Carlou Cabernet Sauvignon Gravel Quarry
Only 400 cases made of this less than one hectare single-vineyard cabernet, with its crushed blueberry and stony petrichor nose. The very ripe blue and black fruit palate (blueberries, mulberries, boysenberries) brings a powerful Washington State cabernet to mind, no less than the enormous yet chamois-soft tannins present. The perception of sweetness is from massive fruit and extract in this dry wine, and ample acidity is present for balance, as this wine finishes long and complex.
2003 Rupert & Rothschild Baron Edmond
This is the Bordeaux blend at the joint venture between the prominent Rupert family of South Africa and Baron Benjamin de Rothschild of France, with Michel Rolland consulting. The wine is about three-quarters Cabernet Sauvignon, the remainder Merlot, and sees 18 months of new French oak. The nose is classic Bordeaux pencil shavings, graphite, and cassis, with some leafy tobacco notes in the background. Palate is consistent, adding some cedar to the mix, and brings to mind one of the "Super Seconds" like Ducru-Beaucaillou. Velvety texture and an extended finish make this quite appealing right now.
2007 Stony Brook Sauvignon Blanc
Clean, bright, New Zealand-style nose of gooseberry and lime. On the palate, rich bright fruit cut with zesty acidity with a balance and tension more characteristic of a fine dry German Riesling than the usual Sauvignon Blanc. Finishes exceptionally long and clean.
2006 Stony Brook Semillon
Locally, unblended Semillon is surprisingly popular as a barrel fermented dry white and this wine presents a characteristic example. Nose is reticent, but Bosc pear, damp wool, and white peach can be coaxed forth. Palate shows soft red and yellow plums, as well as pear juice, with better than usual acidity for this variety. Finishes full and fat, this is a top effort for this somewhat idiosyncratic style of wine.
2004 Stony Brook Ghost Gum
Mostly Cabernet Sauvignon, with just a dollop of added Merlot and Petit Verdot, this single vineyard offering sees 100% new French oak. Fine black currants and blackberries over faint bell pepper on the nose, then a palate showing classic big cabernet fruit. The wine is dense and extracted, with the wood already nicely integrated. There is just a bit of rusticity still to the tannins on the grippy finish that should resolve nicely with several more years of cellaring.
Voor-Paardeberg
2006 Scali Blanc
This white blend is based on 70% Chenin Blanc, from 38 year old vines that naturally produce less than one ton of fruit per acre. The balance is rounded out by Chardonnay, with just a touch of only five percent Viognier, and then raised in twelve months of neutral oak. The wine sports an attractive pale brass color. The Viognier is very evident in the nose, with its lifted aromatics of peaches and wildflowers, as well as having a similarly outsized contribution to the palate. Flavors also include nectarine and orange zest, adding complexity to the intensely peachy floral notes. Although certainly full bodied, the wine appears to have captured Viognier's beautiful flavors without its sometimes excessive oiliness and bitterness.
2004 Scali Syrah
Dark in color, with a purple fruit nose. On the palate, blackberries, blue plums, and smoky pepper bacon. Although a mono-cepage, 100% Syrah, there is a haunting florality present that is more typical of co-fermented versions. Substantial tannin, moderate acidity, and noticeable fine spicy oak (French barrels, 50% new), all promise the benefits this wine should see from extended aging. At approximately 14.5% alcohol, this is no shy wine, but the alcohol is not obvious and the wine remains balanced despite its heft.
Walker Bay
2004 Bouchard Finlayson Kaaimansgat Limited Edition Chardonnay
This highly respected producer made only a few hundred cases of this limited release chard, named for the "Crocodile's Lair." Medium gold color and leesy lemony nose. Palate fully dry, but with flavors of the sweeter Meyer-type lemons, plus starfruit. Really rich, thick, lush and round mouthfeel, cut with fine acidity, much like an Aubert Chardonnay.
2001 Bouchard Finlayson Galpin Peak Pinot Noir
This top wine is widely regarded as one of the country's best Pinot Noirs, and this older vintage was sampled from Ellerman House's impressive wine cellars. At six years from harvest, it is still a moderately dark garnet, just barely shading to lighter brick at the rim. Right from the bottle, with a blast of blue and black fruits overriding bass tones of soil and forest floor, this is not a subtle wine. The big and broad palate evolves substantially with a little air, turning from the dark fruits like plum and blackberry more towards red fruits such as cherry and cranberry. A complex and very Oregonian mix of fruit and earth, like a well-aged Beaux Freres pinot. Still quite fresh, its structure is well maintained by adequate acidity, but tannins appear mostly resolved on the silky mouthfeel. Nearly flawless, save just for a touch of heat on the long finish.
Constantia
2005 Klein Constantia Chardonnay
This partially barrel-fermented chard spent eleven months sur lie, underwent partial malolactic fermentation, and saw only 30% new French oak. Beautiful golden-straw color. Complex leesy nose, shot through with ripe Golden Delicious apples on the nose, and hints of peach and pear. Moderately full bodied palate, crisp red and yellow apples, its sweetness of fruit held in check by taut acidity, with a touch of chalky minerals on the long excellent finish.
2007 Klein Constantia Sauvignon Blanc
Pale straw color, an intense and penetrating nose of pink grapefruit and honeydew melon, similar flavors on the midweight palate but shades a bit more toward the tropical, like tangelo and pomelo, very clean crisp finish.
2002 Klein Constantia Vin de Constance
Despite its five years from vintage, this famous dessert wine is now only just in the infancy of its long life. Deep brassy-gold color. Richly honeyed and almost waxy nose, like honeycomb, nearly covering an underlying floral purple flower scent of violets and lilacs. Very full bodied and quite sweet (with residual sugar just over 150 g/l), moderately intense flavors of apricot, cantaloupe, and candied yellow plums, not cloying but balance could benefit from a bit more acidity, floral components reappear on the ultra-long finish after the sweetness slowly recedes.
2004 High Constantia Cabernet Sauvignon
Classic cooler-climate cab nose of tobacco and green vegetables (pea shoots and bell peppers, not asparagus). Medium bodied but rather structured palate, red and black currents and delicious black raspberry flavors. Nice touch of spiced French oak and fine-grained tannins. Good length.
2003 High Constantia Cabernet Franc
Exceptionally dark purple color for this 100% varietal wine. Nose includes blackberries, rich and earthy potting soil, and soft glove leather. The smooth palate is less rustic than the nose, with good mouthfeel, rather lighter in body and intensity compared to the cab, again with a melange of purple and red fruits, and somewhat less structured as well.
2004 High Constantia Sebastiaan
This Cab Franc-based blend includes some Malbec and Petit Verdot in this producer's flagship wine, finished in about one-third new French oak barrels. Shy nose opens with significant aeration to reveal gorgeous plum and maraschino cherry notes. In addition to plums and red cherries, new saddle leather, smoke, and dried dates adds complexity to the palate. Broad-shouldered, but light on its feet, despite its size and structure.
2005 Steenberg Catharina
Steenberg's flagship red blend is raised in 100% new French oak and is composed of Cabernet Sauvignon and Franc, Shiraz, and Merlot. Dark crimson-purple color. Cool eucalyptus aromas evocative of the gum trees seen along the entry road by the vineyards, nicely integrated with Bing and Rainier cherries, with little evidence of the darker fruits. Full-bodied, with a bit of alcoholic heat, and substantial if silky tannins. Minty red fruit dense enough to soak up the significant oak, plus a touch of oiled leather, not simple exactly, but perhaps a bit linear from the palate entry through to the moderate length finish.
Swartland
2006 Sadie Family Palladius
Tiny production and enormous demand combine to make this one of the most difficult wines to find in South Africa, a white blend of Viognier and old-vine Chenin Blanc, as well as smaller amounts of Chardonnay and Grenache Blanc. Medium gold with surprising depth of color for a young white, perhaps due to the extended maceration on the skins during vinification. Fascinatingly complex nose redolent of potpourri, with dried flowers and clove, a whiff of lanolin, as well as a slightly oxidized sherry-like component. Palate delivers kumquats, spicy ginger, almonds, and peaches with the pit, along with a rather full and glyceral (but not oily) mouthfeel. Notes of sweet oak show up during the long and slightly drying finish. A very distinctive wine, more than a little reminiscent of Turley The White Coat, or the white blends from Sine Qua Non.
For details about the different wine regions listed above, please refer back to my previous column. In last month's article, significant variations in the climate, soil, varietal plantings, and other aspects of the terroir of South Africa were discussed in depth.
© copyright 2008 by Donald A. Dibbern, Jr., all rights reserved
March 2008
To contact Donald A. Dibbern Jr., write him at re.wine@verizon.net