Today's Sponsor
Access Napa Valley's Most Prestigious
Aged Cabernet!
Experience aged Cabernets from top Napa producers like Freemark Abbey, Joseph Phelps, Mayacamas, Heitz, Clos du Val, Chappellet and many more.
The Aged Cabernet Series
Offbeat Loire red: Pineau d'Aunis
If you're looking for a really strange variety to add to your life list, here's one that's just about as hard to find as the spotted owl.
Pineau d'Aunis ("Pee-no Doh-nee") is a red grape variety once widely grown in the Loire Valley, particularly around Tours, Anjou and Saumur, but now largely ripped out to make room for more commercially attractive grapes.
Made by only a handful of producers in tiny quantities, it produces a complex, subtle, light and rather low-alcohol red that's a direct antithesis of the fat, alcoholic "blockbusters" that earn critical points nowadays.
The name "Pineau" rhymes with "Pinot" and comes from the same linguistic root that translates as "pine cone," presumably from the imagined shape of grapes hanging in bunches on the fine. It's not a member of the Pinot family, though; nor, says Jancis Robinson in her "Guide to Wine Grapes," is it "Red Chenin Blanc," although Loire growers sometimes give it the alternate name "Chenin Noir."
In fact, it's an individual variety all its own, bearing small black grapes and with a history in the Loire that goes back to medieval times.
One of my favorites, when I can get it, is the Pineau d'Aunis from Thierry Puzelat. I wasn't able to track it down this year, though, but found a worthy alternative in Choussard 2008 Patapon, discussed in the tasting report below.
I wish I could tell you it's going to be easy to find, and it may be under even more competitive pressure now that The New York Times's Eric Asimov spoke higly of it in a recent article that would not have been out of place in the Wine Advisor, "12 Reasons to Look Beyond the Usual Wine Selections."
But it will reward the chase, even if you have to wait for next year's vintage. Pineau d'Aunis: Put it on your to-do list.
Readers' Note: Last week's edition
Because of a system crash, many subscribers did not receive last week's 30 Second Wine Advisor, "Grape varieties touch in your glass?" If you didn't already call up a copy from the archives, here's the link: http://www.wineloverspage.com/wineadvisor2/tswa20100716.php.
Today's Sponsor
Access Napa Valley's most prestigious aged Cabernet!
Experience aged Cabernets from top Napa producers like Freemark Abbey, Joseph Phelps, Mayacamas, Heitz, Clos du Val, Chappellet and many more.
Aged Cabernet is the ultimate reward of fine viticulture, deft winemaking and years of patience. Years in the cellar transform a finely made, boisterous young Cabernet into a magical mix of rich texture, multi-layered flavors and complex nuances of oak and tannin.
Introducing The Aged Cabernet Series. This exciting new club delivers premium Napa Valley Cabernets 10 to 15 years old, with our guarantee of quality, and your enjoyment.
Each month members will receive two different bottles of 10-15 year old Napa Valley Cabernet, aged in stringent temperature-controlled conditions and ready to drink now. Members may choose to receive shipments monthly, every other month or quarterly. Cost will average $150-$235 per shipment, every wine is 100% guaranteed.
Experience the luxury of aged Napa Valley Cabernets with The Aged Cabernet Series. Call 1-800-777-4443 to learn more or visit The Aged Cabernet Series.
Today's Tasting Report
Nathalie & Christian Choussard 2008 Patapon Vin de Table de France ($24.99)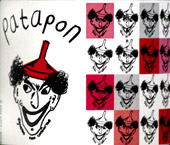 Inky dark purple, opaque all the way to the edge. White pepper leads in the intriguing and complex aroma, followed by whiffs of cedar and menthol, not an in-your-face blast but much more subtle; all over a back note of fresh black fruit. Good structure and balance on the palate: Dark, tart plums and peppery flavors that follow the nose, and if you go looking for it, you can pick out that intriguing "rainwater over rocks" minerality of the Loire. Finishes with fresh, mouth-watering acidity that makes it a natural at the table. U.S. importer: LDM Wines, NYC; Louis/Dressner Selections. (July 13, 2010)
FOOD MATCH: Good with flavorful poultry dishes. It was a winner with a locavore free-range hen, butterflied with fresh tarragon stuffed under the breast skin, high-temperature convection roasted until it was juicy and steaming within a crispy, herb-scented skin. For one of those rare, sought-after "OMG" food-matching experiences, try this with a locavore chicken from your own region, and follow a bite of the herb-scented breast skin with a good swig of Patapon. It will make you smile like the clown on the wine's wacky label.
VALUE: The mid-twenties range makes this a now-and-then special experience, but the wine's good enough that it apparently sells out fast at this price.
WEB LINKS: Here's the importer's page on Christian Chaussard and his wines.
FIND THIS WINE ONLINE:
Check a very short list of vendors for Choussard Patapon on Wine-Searcher.com.
My source, Chambers Street Wines in NYC, appears to be currently out of the Choussard Patapon. Use this search link to browse for other Pineau d'Aunis and to watch for later arrivals.
Talk About Wine Online
If you have questions, comments or ideas to share about today's article or wine in general, you're always welcome to drop by our online WineLovers Discussion Group, the Internet's first and still the most civil online community. To find our forums, click:
http://www.wineloverspage.com/forum/village
Discussions are open for public viewing, but you must register to post. Registration is free and easy; we ask only that you join following our Real Names Real Format system, using your real name in the format "John Doe" or "John D". Anonymous, cryptic or first-name-only registrations are discarded without notice.
Once your registration has been approved, which usually happens quickly, you'll be able to participate in all our online wine, food and travel forums.
To contact me by E-mail, write wine@wineloverspage.com. I'll respond personally to the extent that time and volume permit.
Subscriptions and Administrivia
Unsubscribe:
We're sorry if you must leave us, but simply click the "unsubscribe"
link at the bottom of your Email edition to be instantly removed from the mailing list.
Change address:
With our new Email system, the easiest way to change your Email address is simply to register anew, using the link below. If you are keeping your old address, you may unsubscribe; if you are closing it, you needn't take any action, as our system will delete your old address as soon as the mail starts to "bounce."
Subscribe to this Email edition (free):
http://www.wineloverspage.com/wineadvisor
WineLoversPage.com RSS Feed (free):
http://www.wineloverspage.com/rss
Wine Advisor Archives:
http://www.wineloverspage.com/wineadvisor2/archives.php
Sponsorship Opportunities:
For information, E-mail wine@wineloverspage.com