23 flavors of Languedoc
If you think Chateauneuf-du-Pape is something special because it can be made from as many as 13 grape varieties, check out this wacky Languedoc red, made from a patch of vines in Minervois that contains, count 'em, 23 Languedoc grape varieties.
The wine from producer La Tour Boisée is called "Plantation 1905" because it comes from a vineyard originally planted in the year 1905, just over a century ago.
Information on the winery and importer Websites is a bit ambiguous as to whether this wine was actually made from century-old grapes, noting that the vineyard was "rejuvenated" after having "fallen into oblivion."
But old vines or new, the wine earns some bragging rights as a blend containing more different varieties than just about any other (barring a truly unusual Northeastern Italian wine made for a charitable project in Cividale, Friuli, using more than 500 varieties).
Nor do the Websites list the specific 23 grapes, but it's fair to deduce that it includes all the usual Languedoc suspects - Syrah, Grenache, Mourvèdre, Carignan - and that it likely contains some grapes not normally grown within the Minervois appellation. It's ranked only as a "Vin de Table" ("table wine"), indicating that it contains grapes not permitted for appellation status in the region where it's grown.
Minervois permits 20 varieties, and there's a good chance that this wine contains at least a splash of most of them. In addition to the four mentioned above, Minervois wines may include the red grapes Lladoner Pelut Noir, Cinsaut, Picpoul Noir, Terret Noir and Aspiran Noir, and the white grapes Grenache Blanc, Bourboulenc, Maccabeu, Marsanne, Roussanne, Vermentino (Rolle), Picpoul, Clairette, Terret Blanc and Muscat Blanc à Petits Grains. One can only guess at the rest, but some "non-complying" red grapes likely to turn up in the region include red varities Counoise, Côt and Fer, and the white varieties Grenache Gris and Viognier.
Who knows? Red berries suggest Grenache, black pepper speaks of Syrah, and earthy "tree bark" and "forest floor" speak of Mourvèdre, but no one varietal element really jumps out at you. It isn't necessary to call the roll to enjoy the wine, which offers the kind of robust, rustic mix of fruit and earth, snappy acidity and soft tannins you expect from a good Languedoc red. My tasting notes are below.
Today's Sponsor
The California Wine Club does what other wine clubs do not.
In 1990 Bruce and Pam Boring started The California Wine Club with the goal to introduce fellow wine lovers to limited production, award-winning wines not found in local stores. Since that time, the club has grown largely by word of mouth, and their commitment to California's small, family-owned wineries has grown as well. In fact, The California Wine Club does what other wine clubs do not: they personally visit and get to know these "mom & pop" wineries, then hand-select the winery's very best for California Wine Club members.
Try the club for yourself and discover what makes The California Wine Club a true wine adventure. Call 1-800-777-4443, mention The 30 Second Wine Advisor, and receive your first shipment for just $12 (a $34.95 savings). You may also visit their website at www.cawineclub.com and use promo code RENEW during checkout.
Choose to receive shipments monthly, every other month or quarterly. Each shipment includes two bottles of award-winning wines and the club's entertaining 12-page publication, Uncorked. Just $34.95 per month plus shipping and handling. No membership fees, cancel anytime and every wine is 100 percent guaranteed.
Visit www.cawineclub.com or call 1-800-777-4443.

La Tour Boisée 2006 "Plantation 1905" Vin de Table Rouge ($12.99)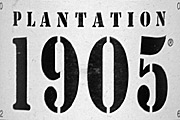 Dark ruby, with bright reddish-orange glints. Pleasant scents of red berries and plums add a hint of "tree bark" and "forest floor." The aroma invites a taste, and the taste satisfies, juicy fruit with a touch of the earth, a dash of black pepper and a whiff of anise; good acidity and very soft drying tannins that underscore the wine's acidic structure. Idiosyncratic but enjoyable, a worthy experiment made from a field blend of 23 historic Languedoc varieties grown in a Minervois vineyard. U.S. importer: Wine Adventures Inc., West Des Moines, Iowa. (Jan. 19, 2008)
FOOD MATCH: A match for red meat and hearty fare, it went very well with beef short ribs braised with onions and mushrooms.
VALUE: Worth the price of admission simply to experience the unusual blend, but simply viewed as a robust, Old World table wine, it's more than fair at this price just over $10.
WHEN TO DRINK: Absent experience with aging this odd blend, you can't go wrong by drinking it up soon. These usual red Languedoc suspects, though - Syrah, Carignane, Mourvedre, Grenache - should have no problem with several years in the cellar.
WEB LINK:
The U.S. importer has a fact sheet about "Plantation 1905" on this page:
http://www.wineadventures.com/boisee.asp
The winery offers an English-language fact sheet about the wine here:
http://www.domainelatourboisee.com/wines/1905.html
FIND THIS WINE ONLINE:
La Tour Boisée "Plantation 1905" is apparently only recently arrived in the U.S., and Wine-Searcher.com currently shows vendors only in the UK and Europe:
http://www.wine-searcher.com/
find/Boisee%2bPlantation/-/-/USD/A?referring_site=WLP
For information about U.S. distribution, try contacting the importer. There's an Email link at the lower-left corner of its home page,
http://www.wineadventures.com/

Talk About Wine Online
If you have questions, comments or ideas to share about today's article
or wine in general, you're always welcome to drop by our online WineLovers Discussion Group. This link will take you to the forum home page, where you can read discussions in all the forum sections:
http://www.wineloverspage.com/forum/village
Everyone is free to browse. If you'd like to post a comment, question or reply, you must register, but registration is free and easy. Do take care to register using your real name, or as a minimum, your real first name and last initial. Anonymous registrations are quietly discarded.
To contact me by E-mail, write wine@wineloverspage.com. I'll respond personally to the extent that time and volume permit.
PRINT OUT TODAY'S ARTICLE
Here's a simply formatted copy of today's Wine Advisor, designed to be printed out for your scrapbook or file or downloaded to your PDA or other wireless device.
http://www.wineloverspage.com/wineadvisor2/
2008/01/23_flavors_of_languedoc-print.html

This week on WineLoversPage.com
• Oxford Town Wines: Something new from Spain
Amid concerns about distinctive wine regions losing their unique character, a new appellation in Spain is bucking this trend toward homogenized wines. More interesting, it's not a region that we normally associate with fine wine: It's Madrid.
http://www.wineloverspage.com/oxford/spain08.phtml
• Our Internet radio "TalkShoe": First Impressions
The eyes and nose bring us our first impressions when we pick up a glass of wine. How can you refine your sense of smell to pick up those fine nuances in the wines you enjoy? Practice! We'll have a few practical suggestions in Monday's Internet Radio TalkShoe, at Noon US EDT (9 a.m. Pacific, 6 p.m. in Western Europe). See the TalkShoe page for information about tuning in:
http://wineloverspage.com/talkshoe/
All our previous TalkShoes, including last week's discussion on German Wines, Part III, are available for listening or downloading from the archives. Click to listen!
http://wineloverspage.com/talkshoe/latest.htm
• WineLovers Discussion Group: Blending: The key to complexity?
A reader proposes that wines made with diverse blends of grapes tend to show the greatest complexity of flavour, and a friendly debate erupts, with fanciers of Pinot Noir, Riesling and other grapes rarely used in blends mount a spirited defense. Read the discussion and add your own opinions in our WineLovers Discussion Group:
http://www.wineloverspage.com/forum/village/viewtopic.php?f=3&t=13495
• Netscape/Compuserve Community Poll: Libation to warm a winter night
It's still wintry out there, so we're leaving this poll up for another week: What's your favorite for contemplative fireside sipping? Port, Sherry, Madeira, Marsala, Cognac? Tell us your pleasure in our online poll!
http://community.netscape.com/winelovers?nav=messages&tsn=1&tid=5533