<! - Page Contents Begin Here - >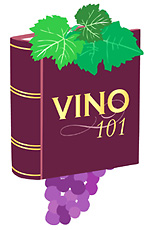 A Server's Perspective:
True value
By Jorge Eduardo Castillo
With the holidays rapidly approaching, people have a tendency to overspend on things: presents, decorations, dinner parties, traveling and more. Since so many of us exceed our monthly budget in November and December, I'd like to take this opportunity to recommend some great value-driven wines that you could recommend to your customers (if you are in food service) or that you could order yourself when dining out.
These wines either come from particular regions or are made from specific varieties, and they can help you get enjoyment out of your outing without hurting you in the wallet. Keep in mind these are generalities, in some cases, and there are exceptions to every rule.
Washington State Riesling. For those who like wine with a little sweetness that can be enjoyed on its own or with food, Washington has been producing some very enjoyable Riesling over the past five years, and quality seems to be improving with each year. With soft honeysuckle undertones and fairly low alcohol content, these bottles seem to empty a little faster than other wines. You could expect to pay around $25-$35 for a Washington Riesling on a restaurant's wine list, or $12-$20 at a liquor store, which will leave you with money leftover to get that bigger tree you've been eyeing.
Zinfandel. While it's true that we are seeing more and more boutique Zinfandels with hefty price tags, wineries such as Rosenblum, Ridge and Ravenswood consistently put out quality bottlings at varying price points year after year. These wines offer a good alternative to a pricier Cabernet when looking for a red with a firm backbone, something to keep you warm in the winter months. I also like to recommend a nice Zin to those looking for something to compliment spicy food.
Gigondas. Pronounced 'jee-gon-dahss', these Grenache-based Rhone blends offer a great alternative to the more famous Châteauneuf-duPape. Since most of the big Rhone winemakers produce Gigondas, you can expect a quality wine at a relatively reasonable price point. With rustic flavors and earthy undertones, these wines generally benefit from pairing with food, especially roasted meats such as lamb, pork, or veal.
Argentinean Malbec. No longer the big secret that it was 6 or 8 years ago, Argentinean Malbec is still considered a great value wine, although it seems prices are increasing. Winemakers in Argentina discovered that this Bordeaux variety thrives in their climate, and they've been exporting these wines to the U.S. at ridiculously low prices. Five years ago, you could buy a top-notch Malbec for under $25 on a wine list, but the secret's out and it is getting harder to find these values as winemakers are starting to use their better grapes for single-vineyard bottlings, leading the base-brands to lose some quality. However, you can still find a nice Malbec for under $25 on most versatile wine lists, or pay around $8-$12 for a decent bottle in a wine shop.
Banyuls. For the dessert-wine lover, Banyuls is a great alternative to Port to finish out the evening. I honestly believe that this naturally sweet, Grenache-based red from the Pyrenees pairs better with chocolate than Port, although many will disagree. For restaurants that offer Banyuls, you can get a nice vintage offering at the same per-glass price as a non-vintage Port, which makes it a much better value in my opinion. Put a nice glass of Banyuls up against the ever-popular Taylor Fladgate 10 year Tawny and I think your preference may surprise you.
These are just five good value-based wine types that I particularly enjoy and like to recommend, but I encourage you to go out there and find something that you feel the same way about.
Next time you're at the wine shop picking out a bottle, instead of buying the same old standby that you always get, try switching to something that you've never seen before or heard anything about.
I get a great sense of accomplishment when I find something that offers great value and you probably will, too. In the meantime, feel free to use the above examples as wines you can recommend to your guests or drink yourself, as they will generally offer an enjoyable drinking (and spending) experience.
Cheers!
November 2007
Jorge Eduardo Castillo is a representative of Vino 101, which provides on-line server wine training. Visit www.vino101.com for more details.