<! - Page Contents Begin Here - >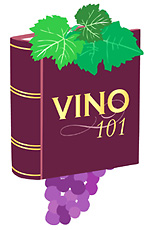 Spring Forward
A Server's Perspective: Refocusing for the season
By Jorge Eduardo Castillo
Hey, fellow wine lovers! Spring is here, which means it's time to put away your sweaters and winter coats and break out the shorts, t-shirts, and flip-flops.
It also means it's time to refocus your enjoyment of wine. When warmer weather comes back, wine drinkers are more likely to order a refreshing cool glass of Sauvignon Blanc in a restaurant than a full-bodied Cabernet Sauvignon or Shiraz.
Restaurants that change their menu seasonally will typically move away from their winter "comfort food" preparations when the weather changes. You can expect to see more fresh fruit, garden vegetables, fresh fish and seafood and citrus flavors as a way to celebrate the beautiful weather. As a food server, you might want to brush up on your knowledge of the lighter-bodied wines on your list that will match this kind of cuisine. This article will provide a quick "refresher course" as we run down the most popular spring wines: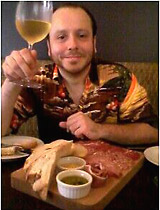 Riesling - Whether sweet, semi-sweet or dry, Riesling reminds me of a beautiful, sunny spring day. Maybe it is the notes of honeysuckle, apricot, or maybe the soft mineral notes, but nothing complements warm weather with a cool breeze like a glass of Riesling, be it a Spätlese from Germany, a dry Riesling from Alsace, or a semi-sweet Riesling from California, Oregon, or Washington State. I usually recommend a sweet Riesling with foie gras, or as an aperitif or with dessert. A semi-sweet (Auslese) Riesling will go very well with sushi, especially fatty tuna (toro) and eel, as well as some spicier dishes. Use a dry Riesling to match poultry or shellfish ... look for a barrel-fermented Riesling for the latter.
Sauvignon Blanc - Light, crisp, and refreshing, a glass of Sauvignon Blanc can be a perfect choice with just about any seafood dish, especially shellfish and mild white fish. I am particularly fond of the bottlings coming from New Zealand with their pronounced grassiness, herbaceous tones and firm backbone of acidity. Californian SB's will show more grapefruit and other citrus flavors. Most people don't think of Sauvignon Blanc as a dessert wine, but it can match particularly well with fresh fruit or sorbet.
Viognier - This grape is finicky when it comes to growing, which can lead to an off-balance or overly alcoholic bottling. Make sure any Viognier you're recommending shows proper floral aromas, perhaps soft oak, a little earthiness and light tropical-fruit notes. A well-balanced Viognier is a thing of beauty, but can be hard for a wine maker to produce. A nice Viognier can be that magical accompaniment to difficult ethnic dishes, especially Thai cuisine and Indian curry preparations.
Pinot Noir - You didn't think I was only going to recommend white wines, did you? Spring is a perfect opportunity to move away from the heavier New World style of Pinot and go back to its original Old World roots. A Burgundian style of Pinot can be just what the doctor ordered because of its light-bodied nature, crisp acidity and light berry flavors. I'd recommend this style of Pinot with your lighter-bodied meat preparations, such as duck or pork loin, as well as heavier fish preparations such as tuna, salmon, and swordfish.
Pinot Gris/Pinot Grigio - Since this is the same grape, I'm going to include them in the same category. While styles of these wines may be a little different, the overall structure shows similarities. Whether it be a Pinot Gris from Alsace or a Pinot Grigio from Italy, you will often find these wines light, crisp, and fruity with pear, melon, and tropical fruit notes, minerals, and high levels of acidity. Some great Pinot Gris from Alsace are much more full-bodied and complex. Due to the high acidity, I never pair these wines with anything that contains a lot of tomato or citrus. These wines generally complement seafood preparations with butter sauces, as well as pastas with cream-based sauces.
Chenin Blanc - While American wine producers are quickly learning how to grow this grape, wine makers in the Loire Valley in France have been making dry, off-dry, sparkling, and dessert Chenin Blanc for many, many years. Dessert (Coteaux du Layon and Quarts de Chaume), off-dry (Anjou and Vouvray), and sparkling (Cremant de Loire) Chenin Blanc wines can be quite refreshing on a warm spring afternoon. Since there are so many different styles of Chenin Blanc, it's impossible to nail down specific food pairings, but these wines tend to be very versatile and can go with most lighter-natured dishes. I also strongly recommend a South African Chenin Blanc when someone is looking to just enjoy a glass of wine without any food accompaniment, or when they are looking for a nice bargain.
Rosé - Perhaps one of my favorite juices during this time, rosé wine is ideal to enjoy while relaxing on the porch or in the patio of a restaurant. Look for Provencal rosé, from the Cotes-du-Rhone if possible. Great rose petal and light berry aromas are followed by a mouthful of an almost effervescent sensation. These wines are light on the palate, but they can stand up to some serious seafood preparations like Coquille St. Jacques or bacon-wrapped scallops.
While these certainly aren't the only wines that go with typical Springtime preparations, this list offers a good start. For further exploration, look to such wines as Gewurtztraminer, Semillon, Roussanne, Marsanne, Sylvaner, Torrontes and Soave, all great spring time libations. I encourage you to explore different wines and come to your own conclusions as to which you should recommend and enjoy this season.
Cheers!
April 2007
Jorge Eduardo Castillo is a representative of Vino 101, which provides on-line server wine training.
Visit www.vino101.com for more details.
Back to the Vino 101 index page