<! - Page Contents Begin Here - >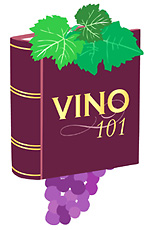 Spring Forward
A Server's Perspective: Break Out the Bubbly
By Jorge Eduardo Castillo
The weather is finally warmer, and during spring and summer wine lovers tend to move away from heavy red wines and move to something a little more refreshing. You'll find that people will order more Sauvignon Blanc, Pinot Gris, Riesling, and other lighter-style white wines as the temperature continues to rise.
While I can enjoy all of these wines on a hot summer day, the one part of the wine list that my eyes immediately seek out is the Sparkling/Champagne section. Maybe it's the light subtle body, the crisp bubbles, or the ability to vary from searing acidity to a creamy texture, but nothing makes me feel more refreshed than a nice cool glass of sparkling wine.
I am also consistently dumbfounded as to why Champagne and sparkling wine are looked to only for toasts and celebrations - as this category always seems to me to be the most food-flexible. Nothing sets off crab, corn, berries, sweet peas and the other farm fresh delights of summer quite like Champagne.
A "Refresher" Course
Some facts about Sparkling Wine:
Champagne and Sparkling Wine are made using a secondary fermentation that traps gas (CO2) inside the bottle, thereby creating bubbles. Generally speaking, it is more desirable to have a sparkling wine with smaller, tighter bubbles.
Only wines produced in the Champagne region in France are allowed to carry the name "Champagne." All others must be referred to as Sparkling Wine (One exception: A few California wines are legally allowed to use the name Champagne on the label, although many wine enthusiasts frown on this practice.)
There are three primary grapes used in making Champagne and Sparkling Wine: Chardonnay, Pinot Noir, and Pinot Meunier. A Sparkling Wine made from only Chardonnay grapes is called "Blanc de Blanc", and a wine made from only the Pinot grapes is called "Blanc de Noir."
Not Just for Celebrations
Sure, a glass or bottle of sparkling wine is a great recommendation for a special occasion such as New Year's or an anniversary, but sparkling wine is also be a great compliment to items on just about any menu.
Some of the more popular food pairings for sparkling wine:
Shellfish (especially oysters, raw or fried and lobster preparations)
Eggs (There's a reason Mimosas are a common brunch drink)
Sushi
Pasta with butter or cream sauce
Many fried foods
Sorbet
Cheese
The fact of the matter is that the Champagne/Sparkling section of the wine list is often the most under-utilized section in many restaurants.
When you talk about wine with your restaurant guests, you should always at least throw sparkling wine out there as an option if their food choices warrant it. You'd be surprised how often people "forget" about it as choice, and you'll receive responses like "Champagne - that's a great idea!" or "Great suggestion, I didn't even think of that."
Most important, if you are able to take patrons to a new choice that pleases them, a wine that they may not have selected on their own, you will be viewed as a trusted resource and guide. They may consult your expertise throughout the visit and possibly on future visits. From my experience, introducing a guest to the possibilities offered by Champagne and sparkling wine can often be a safe bet when its comes to winning them over - and that's something to toast!
June 2007
Jorge Eduardo Castillo is a representative of Vino 101, which provides on-line server wine training.
Visit www.vino101.com for more details.
Back to the Vino 101 index page