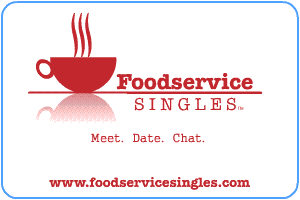 A Server's Perspective:
You Can Please Everybody
By Jorge Eduardo Castillo
As a wine trainer in the restaurant industry, the type of question I hear most often from my students over the years is this: "What if I have a table of four that orders a varied menu and asks me to recommend a bottle of wine to complement all of their dishes?" This presents an interesting dilemma for a server or sommelier, because you can look far and wide and never come up with one wine that perfectly complements filet mignon, a center-cut pork chop and a filet of lemon sole. Life would be much easier if the entire table ordered the pork chop so you could recommend a nice California Zinfandel or Chateauneuf du Pape, but sadly, life is never as easy as it should be. So how do you approach pairing wine with such a variety of preparations and flavor profiles? There are several schools of thought, but I encourage everyone to get a little creative and come up with your own solutions.
Here are some suggestions to help you get started:
Let's assume the situation above and your table has ordered filet mignon, a center-cut pork chop and a filet of lemon sole.
Since the steak would overpower almost any white wine, your best bet here is to go with a red, but what kind? Well, a young, full-bodied red like a Cabernet Sauvignon or Bordeaux blend would completely destroy the light subtle flavors in the lemon sole dish, so you might want to pick something on the light to medium-bodied side, like a smooth French Burgundy or lighter style Chianti. While the wine is red, it isn't so overpowering or tannic that the person enjoying the lemon sole won't also be satisfied. It is still a red, so it should offer relatively good structure for the steak. And most light- to medium-bodied reds go well with pork, so that person should definitely be happy.
Some American Pinot Noirs would work as well, but make sure you recommend an Old World style here because many of the newer Pinot Noirs are slowly creeping stylistically into the medium to full-bodied range.
My personal preference is to single out the person who ordered the dish that doesn't fit with the others (in this case the lemon sole), and recommend a complementary wine by the glass for that guest. My spiel would be something along the lines of: "We have a wonderfully complex and fruit-forward California Zinfandel that would match perfectly with the filet mignon and pork chop, but unfortunately it would overpower the lemon sole. However, our New Zealand Sauvignon Blanc by the glass matches perfectly with the fish so my recommendation would be to go with the Zinfandel for the three of you, and a glass of Sauvignon Blanc for the gentleman enjoying the sole." You could even go one step further and recommend a half bottle for the sole; that way, each guest would get to enjoy the "bottle of wine" experience.
A lot of sommeliers prefer to break up a table like this entirely and recommend a wine by the glass for each guest to maximize "pairability" (yes, I just made up that word). So in this case, a typical recommendation would be something like a glass of Napa Valley Cabernet for the guests enjoying the filet mignon, a glass of Australian Shiraz for the guest enjoying the pork chop and a glass of New Zealand Sauvignon Blanc for the person who ordered the lemon sole.
It's certainly not a bad suggestion, but I'm of the opinion that most people who are enjoying wine in a group would prefer to order by the bottle. For some reason it creates more of a lasting impression on their dining experience when the staff goes through the whole wine presentation and uncorking (and decanting when appropriate) and the visual enjoyment of the bottle on the table as they enjoy their meal.
It is important to understand that these situations come up all of the time and there are going to be occasions when there is not a perfect single-bottle recommendation for the entire group. However, if you are mentally prepared with an arsenal of different possibilities already in your mind, you can recall them when the situation warrants it. A good way to practice is to look at your menu and pick four dishes at random, then write down different wine-pairing suggestions you would make if and when a table orders those menu items.
You are never going to be able to cover every possible combination of food orders, but if you get yourself in the habit of coming up with suggestions on the fly, you will be well-prepared when a table asks you which direction they should go in when choosing wine to complement their meal.
January 2009
Jorge Eduardo Castillo is a representative of Vino 101, which provides on-line server wine training. Visit www.vino101.com for more details.