<! - Page Contents Begin Here - >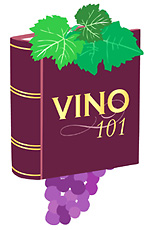 A Server's Perspective:
Thinking Out of the Box
By Jorge Eduardo Castillo
One thing my many years in the restaurant industry has taught me is that people want to have fun when they go out to eat dinner.
A crazy concept, I know. But think about it - these people have thought ahead enough to make a reservation and hire a babysitter (if they have kids). This is a night they are looking forward to, and the last thing they want is a server or bartender who couldn't care less whether they enjoy their experience.
When I was a server, I did everything I could to come up with creative ways to play with the menu and wine list as a way of giving my guests an unexpectedly fun experience in my restaurant. They were looking forward to this night and I didn't want to let them down. When it comes to the wine list, there are countless ways to get creative. Here are a few that I learned to incorporate into my spiel over the years:
Compare and contrast: Let your guests taste similar wines side-by-side so they can have a mini-tasting while they enjoy their meal. This is perfect for a four-top or more, since they will often consume more than one bottle.
I always liked to go with comparing vintages - for example, if you have a 1998 and 1999 Chateau Ducru-Beaucalliou (one of my favorite Bordeaux) on your list, give the guest the option of buying both bottles and having them poured and tasted next to each other. Explain that they are likely going to end up consuming two bottles (2 glasses per person) anyway, so they might as well have fun with it.
Other side-by-sides that you could recommend are same producer/different grape and same grape/different producer. Or you could let them compare how winemakers in different countries approach winemaking and recommend; for example, you could do New World vs. Old World and pour Pinot Noir bottlings from Burgundy and Oregon. The key here is giving them an experience where they can enjoy trying different wines and comparing/contrasting them rather then drinking the same bottle throughout.
Tasting Flights: While some restaurants offer by-the-glass tasting flights, not all have this as an option for their guests. If your restaurant does not offer this, ask your manager whether you can offer a tasting (half glass) flight as an option for your tables because you feel it will enhance their experience. It would be hard for any decent manager worth his/her salt to reject your request.
While your guest is looking at the wine list, offer the option of choosing a different half-glass with each of their menu choices, and that you would be happy to recommend complementing wines if they would like. I'm one of those people that enjoys tasting as many things as possible when I go out (both food and wine), so for people like myself, this is a very attractive option. If they take you up on this offer, be sure to ask for feedback and engage them on how the wines compliment their dishes and make a note of their answers. Not only will this make them aware of how much you care about their experience, but it will also give you ideas in terms of matching menu items with specific wines on your list for future guests.
Mixing it up: Try to come up with some creative recommendations that people, even frequent diners, generally wouldn't expect. Some that I like to go with are Champagne/Sparkling wine with lighter fish and chicken preparations, a lighter style Madeira with a salad that has nuts in it, or a full-bodied Shiraz or sweeter Zinfandel with chocolate. Take a look at your menu and wine list together and figure out which items could go together and taste them just to be sure. As a server, you definitely get points for pairing things together that your guest would never think of. It makes you seem like you know your stuff, and knowledgeable workers tends to get bigger tips.
Around the world: I usually reserve this one for large parties. The premise is to take one bottle from every major wine-producing country in the world and compare the certain winemaking styles. For example, pick a Burgundy, an American Cabernet, an Australian Shiraz, a Chianti, a Rioja and a Port for dessert. Since you're dealing with so many bottles, you would want at least six people at the table. You'd be surprised how much fun your guests will have this with one- don't be surprised to hear some of the worst fake foreign accents as the wine starts to flow.
These are just a few ideas that I've used over the years, but I'm mentioning them to illustrate a point: Wine is fun and should be handled as such. Keep in mind here that guests who don't want to overindulge or are looking to only have 6 ounces of wine total shouldn't be denied the opportunity to try different things. People want to have fun when they go out, so the best opportunity to let your guests enjoy their dining experience is to have fun with the wine list.
Grab your wine list and look over the various choices and I guarantee you will come up with some interesting ideas once you open your mind up and start thinking out of the box. Similarly, you can be just as playful when you're dining out at another establishment or planning some type of celebratory party.
May 2008
Jorge Eduardo Castillo is a representative of Vino 101, which provides on-line server wine training. Visit www.vino101.com for more details.