<! - Page Contents Begin Here - >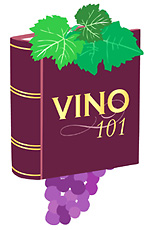 Gobble-licious Pairings for the Holidays
By Jorge Eduardo Castillo
My favorite time of the year is here! November and December not only bring with them cool crisp air and often snow (which I love), but time with friends and family. As we gather ever more frequently to celebrate the holiday season with parties and outings to excellent restaurants, we find ourselves enjoying the season with celebratory bubbly, wine and hot toddies.
This gastronomic phenomenon occurs globally, and the U.S. is just but one of the countries where celebratory revelries occur alongside the popping of sparkling wine corks and the splashing sound of wine as it streams from bottle to glass. This holiday edition will focus on pairing wine with items that are traditionally enjoyed during holiday festivities.
GIVING THANKS: As you all know, nothing goes better with food than ... yes! You guessed it: Vino. Turkey is no exception. Sure; there are horror stories of the common "burned-dry-as-a-desert" bird, but a well-basted Dodo look-alike can be stellar. I prefer to gently tuck bacon under its skin, particularly if I am preparing a large one (16 pounds and up). The bacon adds a touch of smokiness and also bathes the turkey breast with what it needs the most: fat.
For wine, when I think turkey, I think Alsace. And when I think Alsace I think Zind-Humbrecht: Big, fat, opulent, focused Rieslings from some of the greatest vineyards of this Earth. Although they sell for a premium, a special occasion like a Thanksgiving dinner warrants the marriage of the glycerin-rich Alsatian wine and the turkey you spent the whole day preparing.
If your stuffing is not a traditional bread-based one - and this trend is becoming ever so popular in the U.S. - you will want a rich white. Common are stuffings made with ground beef, raisins, almonds, chestnuts, and other exotic ingredients. The richer the stuffing, the bigger the wine you will need to complement it. Be careful with oak-laden Chardonnays, as these could easily overwhelm the flavors of your delicate bird. Gewürztraminers from Alsace also make for a perfect companion. I love these feasts because they give you a perfect excuse to serve a flight of wines. I recommend maybe two or three whites and two or three reds. Each wine will pick up a different nuance, as a typical Thanksgiving plate might contain a half-dozen different items, each with distinct gradations that cover a wide spectrum of flavors.
Turkey Day also coincides with the arrival of the Beaujolais Nouveau, and what a great match it is to pair that fresh young Gamay with your party food. For more "serious" Beaujolais, there are 10 recognized "cru" villages, and all offer different flavors and distinctive terroir notes, from the grapey and cherried Fleurie to the meaty and chewy Morgon. It is fun to taste these crus side by side. Moulin-ŕ-Vent, along with Morgon and Juličnas, will typically be the richest and biggest of the bunch. If you like crazy aromas, give Juličnas a try: violets, bacon, peppers, peaches; you never know what you will get!
PORK-E NO? Glazed ham is mainly enjoyed during Christmas, but that is most certainly not a rule. I have been to many Thanksgiving reunions where ham complements or entirely replaces turkey. Ham is salty, so try pairing it with a sea-misty Albariño. Or seek a steely Pouilly-Fuisse, or even better, a massive Meursault.
Sometimes pork tenderloin or lamb is served instead of the classic glazed ham. For reds, look for a Pinot Noir-based wine or a nice spicy Gigondas. Just keep in mind that pork meat is quite delicate, so look for lighter reds as a general rule of thumb. Aged Riojas, Cotes-du-Rhone, or lighter wines from Provence should elevate the pork to another level. Lamb, on the other hand, loves Cabernet Sauvignon whether it is made in California or in Bordeaux. If you want variety, a big Shiraz from Barossa will do the trick.
SWEET EMOTIONS: So now that you have loosened that belt, it is time for dessert. A wide variety of desserts are usually available for those who can eat for hours like yours truly; but you can always count on a resilient tradition that will invariably appear on the dessert table: pumpkin pie. The spices that make this treat so great make me think immediately of fall and Thanksgiving: nutmeg, cloves, cinnamon, and allspice. Although it is great to enjoy a true pumpkin ale with this dessert, I opt, as you might have figured out by now, to go with wine.
Instinctively, I want to reach for Vin Santo, a sweet Italian wine with a well-rounded nutty flavor that finishes long and leaves you with a refreshing taste of caramel. Vin Santo (holy wine) is mostly produced in Toscana (Tuscany), although some producers from Umbria and Veneto make excellent versions. Vin Santo is made by partially drying grapes in well-ventilated barns for about five months until their flavors are intensely concentrated. The juice is then fermented in small oak or chestnut barrels that have a residual madre - thick wine from the previous year.
Another great match for pumpkin pie is Madeira. If you didn't make your pie too sweet, you might start off with a Verdelho. Its nutty aromas mixed with faint tones of molasses might make you believe that this style of Madeira will be sweet, but when you taste it, you will find that the sugar content is much less than the nose heralded, and the acidity firm as well. If your pie is sweeter, try the next level up the totem pole of sweetness: Bual will be much richer and sweeter than Verdelho, and should complement your sweet-style pumpkin pie as well as an Oloroso Sherry.
Lastly, do not hold back on the bubbly. 'Tis the season to crack open those bottles you have been saving for months. You do not have to spend a fortune on Champagne either. Increasingly, wine makers from outside of Champagne are producing excellent juice at a third of the price. Louis Boullot is a perfect example. His Cremant de Borgogne Rosé is delicious; and you can get a bottle for about $12. Look for bottles that follow the traditional method, as this technique assures that the secondary fermentation occurs in the bottle, and that the bubbles will keep on coming as you sip on one of the greatest wines in the world. May you have a great holiday season with fabulous dinners, wherever you are.
Cheers!
Nov. 27, 2006
Jorge Eduardo Castillo is a representative of Vino 101, which provides on-line server wine training.
Visit www.vino101.com for more details.
Back to the Vino 101 index page