<! - Page Contents Begin Here - >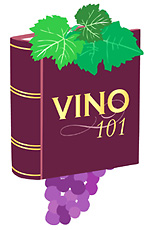 A Server's Perspective:
Green Eggs and ... Wine?
By Jorge Eduardo Castillo
As we roll into the spring season, one particular food gets its moment in the spotlight, at least for a couple days. We all know eggs aren't just for Easter, but many of us take for granted the flavor a simple egg can add to a particular dish, sauce or dessert. Those of us that have either worked or attended a Sunday brunch know that the Bloody Mary, while tasty, is not your spot-on match for egg preparations. I'd like to this opportunity to highlight some particularly good pairings I've found between common egg dishes and wine. Feel free to recommend these choices the next time one of your guests orders something "eggy".
Omelet/Scrambled eggs & Champagne: It is not an accident that one of the more common cocktails ordered with brunch is the Mimosa (Champagne and Orange Juice). The light bubbly nature of champagne/sparkling wine complements the light fluffy texture of a well-prepared omelet very nicely. I prefer a creamier, higher toned sparkling wine (usually Chardonnay-based) to a sweet or off-dry sparkling with an egg dish.
Quiche & Sauvignon Blanc: While it certainly depends on what other ingredients are in this baked egg dish, the light crispness of a pleasant Sauvignon Blanc will most likely provide a nice compliment. If you are pairing with vegetables (such as tomato, spinach) or cheese, you should be on the right track with a Sauvignon Blanc that shows bright lemon fruit, but is not too grassy or musky. I would look more towards than an Old World Loire Valley Sauvignon Blanc rather than a New World American or New Zealand bottling for an optimal food pairing.
Eggs Benedict & Chardonnay: This poached egg and hollandaise dish is so rich that it needs a nice full-bodied wine to compliment it, and the oakiness and butteriness of many American Chardonnays should do the trick. Here you are seeking luscious pear or stone fruit, a creamy mouth-feel and a good degree of perceptible wood tannin to match against what is arguably the richest of egg dishes.
French Toast & Riesling: For some odd reason, a dry Riesling and French Toast seem tailor-made for each other. Whether you are topping your toast with maple syrup, whipped cream or fruit compote, many Alsatians with low residual sugar should balance the sweetness of this breakfast favorite. (By the way, this is my favorite breakfast so I definitely know what I'm talking about here.)
Crême Brulée & Sauternes: We know by now that food and wine from the same place tend to match well together. Though seen internationally now, this commonly ordered caramelized egg custard is often best matched with Sauternes, the popular French dessert wine. The richness of both seems to offset each other leaving a wonderful flavor on your palette. Be mindful here I am speaking of the more traditional vanilla bean variety of crême brulée. Any flavoring in the crême brulée, such as chocolate, lemon, raspberry or a liqueur flavoring, will change the rules for wine pairing.
Chocolate Souffle "Cake" & Banyuls: I am not talking about a souffle in the traditional sense, rather about the ooey-gooey warm fudge-like dessert that seems to be on just about every dessert list these days. Call it a Molten Lava Cake or Death by Chocolate Melting Cake, the egg in many of these preparations creates a richness that coats the palate entirely. While Port (or maybe milk?) would also be a wonderful match, I have found that this dessert and a nice glass of Banyuls were truly made for each other.
Flan & Riesling: I've found that a sweet German Riesling compliments this traditional Spanish egg custard dessert very well. I wouldn"t go too sweet on the Riesling though, as a Trockenbeerenauslese (TBA) might be a little too sugary and tune out the flan. Remember that with this dish, you are tackling both flavor and texture: so you want to recommend something that will address the richness as well as the sweetness.
Obviously, there many other dishes that are made with eggs, so I will leave it up to you to find the best wine pairings for the specific items on your restaurant's menu. Just remember to keep an open mind and don't be afraid to try a wine that you may not think would compliment the egg dish you are serving. You might be surprised at what you come up with. Now if you'll excuse me, I have an appointment with a stack of French Toast.
March 2008
Jorge Eduardo Castillo is a representative of Vino 101, which provides on-line server wine training. Visit www.vino101.com for more details.