<! - Page Contents Begin Here - >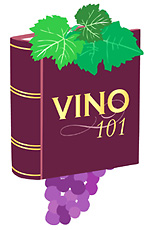 Matching Dessert with Wine
A Server's Perspective: Chocolate and Other Sweets
By Jorge Eduardo Castillo
The next installment in our series, A Server's Perspective, covers a very important part of the dining experience: Dessert. Matching dessert with wine - especially wine that is not sweet - is an important tool to have in your kit. For a lot of us, dessert is the culmination of a great dinner, and it's an anticipated event that deserves as much attention as all of the preceding courses.
Many people stop drinking right after their main course. Whether they are beer drinkers or wine aficionados, it seems that when they order dessert, wine often takes a backseat to coffee, tea, or espresso. Oh, it does break my heart to see people drinking coffee while they eat, especially dessert.
Unfortunately, if you drink coffee, be prepared to shut down your palate, because you will not be able to taste many nuances after that oily java coats your taste buds. If you need a pick-me-up, make sure you save your java for after you are completely done eating. "But everyone gets coffee with dessert" you say. Well, they are just doing what everyone else does.
Remember, as a server it is your job to guide your guests through their dining experience and to maximize their delight. This implies pairing that wonderful chocolate cake or that luscious banana split with something that elevates their taste, and, yes, you guessed it: Wine does a wonderful job making everything taste better (except maybe asparagus).
The average human would never think of pairing a gorgeous piece of chocolate cake with a wine, so you might have to work a little bit harder for this one. The good news is that it isn't all that hard.
A great match for chocolate is Cabernet Sauvignon. I tend to prefer the ones from Bordeaux as they have that beautiful earthy Bordeaux scent, which is fresh, musky, and almost forest-like at times; and that complements the sweet smell of cocoa and fudge so well. A Cabernet from Chile will do fine just as well. Look for Colchagua (Rapel Valley), as wines form this area can be extremely good because of the climate, sun exposure (which leads to very intense fruit), and soil (primarily clay and a bit of volcanic ash).
For banana splits, ice creams, or fruit desserts, Gewürztraminer rules. With a firm acidic backbone to balance the sugars of the fruit, Gewürztraminer often exudes aromas of mango, passion fruit, lychee nuts, and nectarines. Be careful, as all Gewürz are not sweet. But we have already established that a dessert can be well paired without a sweet wine.
As a general rule, capitalize on the flavors that a wine shows aromatically when considering how to pair it with an after-dinner course. Then consider the wine's acidity level and the sugar level of the dessert as you are aiming for a match that accentuates both. Keep in mind when acid and sugar levels are out of balance in food and wine, it can lead to disharmony on the palate. Very sweet desserts will make a wine seem more tannic, less sweet and more acidic, so you must weigh the body and acidity level of a wine when making an intelligent recommendation.
HOW TO SELL IT: Use the information provided above to paint a collage of flavors and delectable pleasures for your guest. If they are not convinced, and if they have had wine or other alcohol with dinner (so that you know they drink), ask your bartender to pour you a little taste of the wine. One ounce will suffice. Take this little taste to your guest(s) and tell them that you just wanted to complement their wonderful dessert with a match that you know works. Although they did not get wine with dessert this time, you have already educated them beyond their wildest dreams and more importantly, planted the seed for their next visit.
They will be impressed because of your knowledge, and because they did not have to pay for this awesome match. Let them know that you would love to take care of them next time they come in, and give them a card or something with your name on it.
Think of your business and clientele over the long term. Next time they come in they will have full confidence in your abilities, and most importantly, they will recommend you and your establishment to their friends; which is after all, the best kind of advertisement you can get.
Cheers!
January 2007
Jorge Eduardo Castillo is a representative of Vino 101, which provides on-line server wine training.
Visit www.vino101.com for more details.
Back to the Vino 101 index page