GETTING STARTED | WINE NOTES | SEARCH SITE | DISCUSSION FORUMS | 30 SECOND WINE ADVISOR | CONTACT US



Argyle 1996 Willamette Valley Brut ($20.99)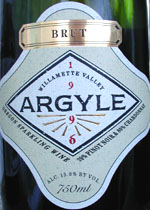 Pale gold, with a very persistent stream of pinpoint bubbles, this Oregon-made sparkler shows light appley scents, a bit shy in the aroma department. It makes up for it on the palate, though: Crisp and creamy, fresh and clean green-apple fruit, bond-dry and cleansing. Although it's 20 percent Pinot Noir, it's the Chardonnay that shows up in this blend. About as good as American sparkling wine gets for $20, although if you can find Champagne Pol Roger Brut for $4 more, as I can in this market, it's a no-brainer of a choice. (Dec. 28, 2000)

FOOD MATCH: Served as a dinner wine, it works surprisingly well with Persian-style lamb shanks marinated and braised in yogurt and onions.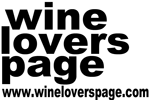 Wine notes in 'shelf-hanger' format:


We publish Wine Lovers' Page tasting reports in the familiar "shelf-hanger" size and format, to make it easy for wine merchants or collectors to print them out, clip and post them where this wine is displayed. We do ask, however, that the Wine Lovers' Page name and URL be left intact, and that these reports be used with the specific wines rated, not different bottlings or vintages.


All my wine-tasting reports are consumer-oriented. In order to maintain objectivity and avoid conflicts of interest, I accept no free samples from wineries or distributors, purchasing all the wines I rate at my own expense in retail stores.

Have you tasted this wine?
E-mail me your tasting notes, and I'll consider adding them to this page.
<!TODAY'S TEXT ENDS HERE!>
Previous day's wine note
Back to Current Tasting Notes Index