GETTING STARTED | WINE NOTES | SEARCH SITE | DISCUSSION FORUMS | 30 SECOND WINE ADVISOR | CONTACT US



A. Charbaut et Fils non-vintage Champagne Brut ($24.99)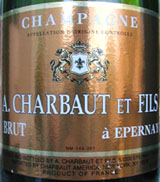 A relatively modern (1948) Champagne house, Charbaut devotes much of its production to special-label brands for restaurants and distributors. The wines bottled under its own name are a little harder to find but generally offer good value, as in this Brut. Clear pale gold in color with the requisite lasting pinpoint bubbles, it offers a fresh aroma with an odd but pleasant fresh-dairy scent that evokes peaches and cream. Its flavor is fresh and crisp, mouth-filling citric fruit and zippy acidy; flavors follow the nose in a long, clean finish. U.S. importer: Charbaut America, NYC. (Dec. 24, 2000)

FOOD MATCH: An exceptional partner with a light pre-holiday dinner of potato-and-leek soup with a dash of truffle oil and hot onion-potato bread with a bit of mild Corsican goat cheese on the side.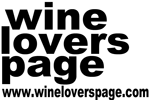 Wine notes in 'shelf-hanger' format:


We publish Wine Lovers' Page tasting reports in the familiar "shelf-hanger" size and format, to make it easy for wine merchants or collectors to print them out, clip and post them where this wine is displayed. We do ask, however, that the Wine Lovers' Page name and URL be left intact, and that these reports be used with the specific wines rated, not different bottlings or vintages.


All my wine-tasting reports are consumer-oriented. In order to maintain objectivity and avoid conflicts of interest, I accept no free samples from wineries or distributors, purchasing all the wines I rate at my own expense in retail stores.

Have you tasted this wine?
E-mail me your tasting notes, and I'll consider adding them to this page.

This wine was featured in The 30 Second Wine Advisor, my free weekly E-mail bulletin of quick wine tips, advice and tasting notes. Click here to join the E-mail list!
<!TODAY'S TEXT ENDS HERE!>
Previous day's wine note
Back to Current Tasting Notes Index