GETTING STARTED | WINE NOTES | SEARCH SITE | DISCUSSION FORUMS | 30 SECOND WINE ADVISOR | CONTACT US



Melini 1991 Vigneti la Selvanella Chianti Classico Riserva ($18.99)

Very dark ruby, with ripe black cherries and heady floral aromas, roses and herbs. Full and juicy fruit flavors perfectly balanced with lemon-squirt acidity; plummy, slightly bitter, with tannins all but resolved. I'm not sure why this nine-year-old was still in retail channels recently, but I'm glad it was; it's a delightful wine, so fruity that you want to gulp it, but complex enough to call for contemplation. U.S. importer: Frederick Wildman & Sons Ltd., NYC (Nov. 30, 2000)

FOOD MATCH: Makes a perfect marriage with pan-grilled filet mignons.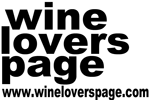 NEW!
Wine notes in 'shelf-hanger' format:


We are now publishing Wine Lovers' Page wine reports in the familiar "shelf-hanger" size and format, to make it easy for wine merchants or collectors to print them out, clip and post them where this wine is displayed. We do ask, however, that the Wine Lovers' Page name and URL be left intact, and that these reports be used with the specific wines rated, not different bottlings or vintages.


All my wine-tasting reports are consumer-oriented. In order to maintain objectivity and avoid conflicts of interest, I accept no free samples from wineries or distributors, purchasing all the wines I rate at my own expense in retail stores.

Have you tasted this wine?
E-mail me your tasting notes, and I'll consider adding them to this page.
<!TODAY'S TEXT ENDS HERE!>
Previous day's wine note
Back to Current Tasting Notes Index