GETTING STARTED | WINE NOTES | SEARCH SITE | DISCUSSION FORUMS | 30 SECOND WINE ADVISOR | CONTACT US

<!TODAY'S TEXT STARTS HERE!>

A Syrah and a Shiraz

Legend has it that the French Crusader Gaspard de Sterimberg came back to his home in the Rhone bearing grapevines from Shiraz in Persia, planted a vineyard that he called his Hermitage and pledged to study war no more. To this day, Hermitage remains one of the greatest Rhone wines, though the name of the grape changed to "Syrah" in most of the world, save for Australia and South Africa where the old name remains preferred.

These two New World examples - a Syrah and a Shiraz - may not be Hermitage, but they're tasty examples of the genre, and each bears at least a hint of a French accent.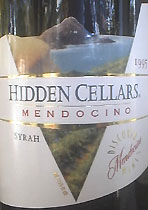 Hidden Cellars 1995 Mendocino Syrah ($14.99)
Dark reddish-purple, with fresh aromas of fragrant black pepper and mixed-berry fruit. Juicy black-fruit flavors and lemon-squirt acidity, with soft tannins and ripe fruit in a long, clean finish. (Nov. 4, 1999)
FOOD MATCH: Good match with pan-grilled strip steaks.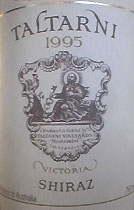 Taltarni 1995 Victoria (Australia) Shiraz ($12.99)
Very dark garnet, with black pepper, spicy oak and black fruit on the nose and palate. Not as jammy or fat as the typical Oz Shiraz, but it makes up for it with fine structure and balance. (This winery is an international sibling of Napa's Clos du Val, with winemakers and brothers Dominique Portet at Taltarni and Bernard Portet at Clos du Val. Even the wineries' labels are similar in appearance.) U.S. importer: Clos du Val Wine Co. Ltd., Napa, Calif. (Nov. 3, 1999)

FOOD MATCH: Fine with an aromatic Persian lamb and eggplant dish.


Have you tasted this wine?
E-mail me your tasting notes,
and I'll consider adding them to this page.

All my wine-tasting reports are consumer-oriented. In order to maintain objectivity and avoid conflicts of interest, I purchase all the wines I rate at my own expense in retail stores.

Back to Current Tasting Notes Index