<!TODAY'S TEXT STARTS HERE!>

Petillance

More than still but not quite sparkling, "petillant" in wine talk (or "frizzante" in Italian) alludes to a wine with just a bit of carbonation in solution, not enough to force out the cork or make the bottle open with a loud pop, but just sufficient to give the wine a pleasant "prickly" or "crackling" character that can add a delicious note of refreshment to what would likely be an otherwise simple white.

Here are two good examples; the first surprisingly complex (and holding up well for a four-year-old, given that these wines are best drunk young); the second a surprisingly good value for a rock-bottom price.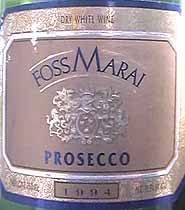 Foss Marai 1994 Prosecco di Valdobbiandene ($12.49)
Very pale straw color; tiny bubbles line the glass. Light lemon and almond scents, fresh and clean. Flavors follow the nose, crisp and tart, with a pleasant prickly mouthfeel to add texture. Citric snap and slight bitterness in a long finish. Very pleasant wine. (Oct. 23, 1998)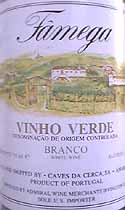 Fâmega 1997 Vinho Verde Branco ($4.99)
Clear, watery pale, light carbonation shows in a few bubbles in the glass. Pleasant green-pea and musky melon aromas; crisp citric and green-apple flavor. Dry and tart, with a slightly prickly petillance on the tongue. Green apples persist in a clean, long finish. At less than half the price of the Prosecco, this spritzy Portuguese white is a heck of a value ... but always go for the youngest vintage available. U.S. importer: Admiral Wine Merchants, Irvington, N.J. (Oct. 23, 1998)

FOOD MATCH: The crisp, tart and citric tang of both wines made them a good match with saltinbocca alla Genovese, veal and prosciutto "birds" braised in wine and beef broth.


Have you tasted these wines?
E-mail me your tasting notes,
and I'll consider adding them to this page.

All my wine-tasting reports are consumer-oriented. In order to maintain objectivity and avoid conflicts of interest, I purchase all the wines I rate at my own expense in retail stores.