GETTING STARTED | WINE NOTES | SEARCH SITE | DISCUSSION FORUMS | 30 SECOND WINE ADVISOR | CONTACT US
<!TODAY'S TEXT STARTS HERE!>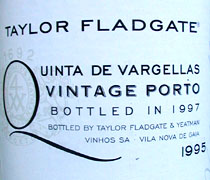 Taylor Fladgate 1995 Quinta de Vargellas Vintage Porto ($23.99/375 ml)
Inky dark garnet, almost black. A bit closed at first, but with time in the glass it opens up to black fruit and vinous alcohol with whiffs of anise. Much more forward in the flavor department, sweet black plums and aromatic licorice. Tart and tannic and a bit hot, as you'd expect of such a young Port; it's really silly to consume Vintage Port this young, but the ripe fruit makes it surprisingly accessible. U.S. importer: (label missing) Kobrand Corp., NYC. (Oct. 21, 2000)

FOOD MATCH: After-dinner sipping with a bite of Roquefort cheese.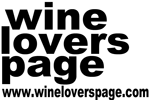 NEW!
Wine notes in 'shelf-hanger' format:


We are now publishing Wine Lovers' Page wine reports in the familiar "shelf-hanger" size and format, to make it easy for wine merchants or collectors to print them out, clip and post them where this wine is displayed. We do ask, however, that the Wine Lovers' Page name and URL be left intact, and that these reports be used with the specific wines rated, not different bottlings or vintages.


All my wine-tasting reports are consumer-oriented. In order to maintain objectivity and avoid conflicts of interest, I accept no free samples from wineries or distributors, purchasing all the wines I rate at my own expense in retail stores.

Have you tasted this wine?
E-mail me your tasting notes, and I'll consider adding them to this page.



<!TODAY'S TEXT ENDS HERE!>
Previous day's wine note
Back to Current Tasting Notes Index