<!TODAY'S TEXT STARTS HERE!>

Two interesting Italian wines


Actually, a local retailer recently brought in quite a selection of new and interesting Italian labels, many of them affordable and purportedly of good value. I left with a shopping-cart full, so look for a number of Italian items in days to come.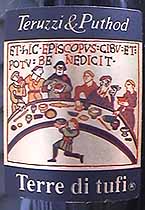 Terruzi & Puthod 1995 Terre di Tufi ($19.99)
Clear, pale greenish-gold. Delicate green-apple scent, clean and fresh. Crisp white fruit flavors and snappy acidity, good balance; long and lean, a palate-cleansing table wine, with pleasantly earthy undertones adding complexity. Good wine, subtle and interesting, but pushing it for value at the $20 point. U.S. importer: Empson USA Inc., Alexandria, Va. (July 26, 1998)
FOOD MATCH: Just right with a chicken-sausage and fennel risotto.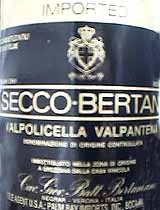 Secco-Bertani 1995 Valpolicella-Valpantena ($9.99)
Best Buy!
Dark reddish-purple color. Intense, grapey red-fruit and licorice aromas. Flavors mirror the nose, very tart, with full and ripe fruit rising up to meet the sharp acidity. Nothing shy or reserved here, but ripe and fruity and excellent with food. Unlike the lightweight standard Valpolicella, this one is made by the ripasso method, in which the grape skins from a Recioto Amarone are added to the young wine, triggering a secondary fermentation and adding substantial fruit and body to the wine. U.S. importer: Palm Bay Imports, Boca Raton, Fla. (July 27, 1998)
FOOD MATCH: Good match with sirloin pan-grilled with peppers and onions.
Have you tasted these wines?
E-mail me your tasting notes,
and I'll consider adding them to this page.
All my wine-tasting reports are consumer-oriented. In order to maintain objectivity and avoid conflicts of interest, I purchase all the wines I rate at my own expense in retail stores.