GETTING STARTED | WINE NOTES | SEARCH SITE | DISCUSSION FORUMS | 30 SECOND WINE ADVISOR | CONTACT US



Laurel Glen 1997 "Counterpoint" Sonoma Mountain Cabernet Sauvignon ($17.99)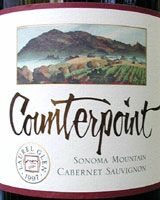 With the price of most high-quality California Cabernet Sauvignon rapidly spiraling out of sight, it's a rare thing to find a very good one for less than $20, and that goes double for the much-hyped 1997 vintage. But this excellent label from one of my favorite California wineries - Laurel Glen - is a consistent winner for both quality and value. Counterpoint, made from "estate-grown" grapes from younger vines, may rank second to the winery's flagship Laurel Glen label, but stands on its own as a wine of real stature. (For even more affordable wines of quality from Laurel Glen, look for its Quintana, Terra Rosa and REDS labels, which are made from purchased grapes that may come from just about anywhere in the Western Hemisphere.)

The 1997 Counterpoint offers delicious herbal black-fruit aromas of plums and fresh fennel. It's mouth-filling and tart, fresh fruit surrounding sweet but astringent tannins. Fruity and balanced, it's quite enjoyable now - especially with red meat to help tame the soft tannins - but it will certainly benefit from several years of cellar time. (July 13, 2001)

FOOD MATCH: Perfect with chunks of pan-seared sirloin tossed in the skillet with fresh tomatoes and basil.

WINERY WEBSITE: http://www.laurelglen.com/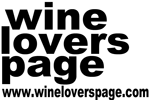 Wine notes in 'shelf-hanger' format:


We publish Wine Lovers' Page tasting reports in the familiar "shelf-hanger" size and format, to make it easy for wine merchants or collectors to print them out, clip and post them where this wine is displayed. We do ask, however, that the Wine Lovers' Page name and URL be left intact, and that these reports be used with the specific wines rated, not different bottlings or vintages.


All my wine-tasting reports are consumer-oriented. In order to maintain objectivity and avoid conflicts of interest, I accept no free samples from wineries or distributors, purchasing all the wines I rate at my own expense in retail stores.

Have you tasted this wine?
E-mail me your tasting notes, and I'll consider adding them to this page.

This wine was featured in The 30 Second Wine Advisor, my free daily E-mail bulletin of quick wine tips, advice and tasting notes. Click here to join the E-mail list!
<!TODAY'S TEXT ENDS HERE!>
Previous day's wine note
Back to Current Tasting Notes Index