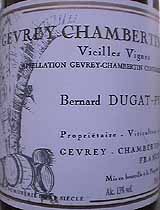 Bernard Dugat-Py 1993 Vieilles Vignes Gevrey-Chambertin ($34.99)
Slightly hazy ruby. Full, deep chocolate-cherry aromas with whiffs of tar and smoke, an odd, appealing evocation of lapsang souchong tea. Full-bodied and rich, flavors follow the nose; complex and lasting in a very long finish. U.S. importer: Weygandt-Metzler, Unionville, Pa. (March 21, 1999)

FOOD MATCH: Made to go with lamb chops.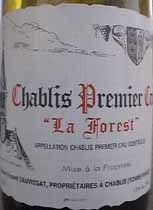 René et Vincent Dauvisssat 1996 Chablis Premier Cru "La Forest" ($29.99)
Clear straw color. Fresh apples and earthy notes, rich and earthy, with a perceptible note of wet wool that's a little offputting. Full, crisp fruit, clean and fresh, with the steely acidity that makes Chablis special. Good wine, good enough to justify a second glass, but the funky wool character is a significant flaw, especially in a wine of this price. U.S. importer: Vineyard Brands Inc., Birmingham, Ala. (March 26, 1999)
FOOD MATCH: Worked well with pan-grilled swordfish.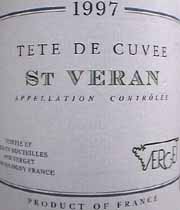 Verget 1997 St. Veran Tete de Cuvee ($11.99)
Previous experience with the general good quality of Verget's wines, especially those it labels Tete de Cuvee, led me to bring high expectations to this wine. Unfortunately, my expectations were poorly met. Very pale gold in color, the wine shows a light, fresh apple scent and crisp, tart apple fruit flavors. Nothing offputting or unpleasant about it, but it's simple, one-dimensional and essentially uninteresting. (March 22, 1999)
FOOD MATCH: Serviceable for washing down roast chicken.

Have you tasted these wines?
E-mail me your tasting notes,
and I'll consider adding them to this page.
All my wine-tasting reports are consumer-oriented. In order to maintain objectivity and avoid conflicts of interest, I purchase all the wines I rate at my own expense in retail stores.