Wine lovers seeking quality kosher wines will probably have the best luck shopping in larger cities with substantial Jewish population. In middle-size Louisville, the selection is somewhat limited even at the largest wine shops, and some bottles appear to have been on the shelf for several years. The following is a representative selection.
For more information about what makes a wine kosher, see the 30 Second Wine Advisor article of March 4, 2002, Passover and kosher wine.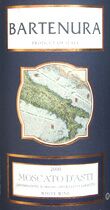 Bartenura 2000 Moscato d'Asti (Italy) ($12.99)
Very pale straw; not fizzy, but many small bubbles line the glass. Light peach scent with herbal notes. Crisp, light sweetness and snappy acidity; low in alcohol and refreshing. Kosher for Passover. U.S. importer: Royal Wine Corp., NYC.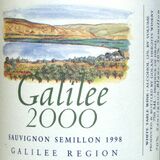 Golan Heights Winery 1998 "Galilee 2000" Galilee Region (Israel) Sauvignon Semillon 1998 ($9.49)
Clear pale gold. Pleasant citric scent with a sharp edge of lemon peel and a hint of almond. Dry and crisp, tart and refreshing. Kosher for Passover; additional information in Hebrew. U.S. importer: Golan Heights Winery USA, NYC.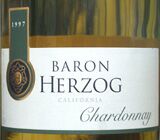 Baron Herzog 1997 California Chardonnay ($10.99)
Bright gold. Buttery and full, oaky and off-dry, a crowd-pleasing style. If you like New World Chardonnay in the fat and buttery fashion, you'll like this one. Mevushal, kosher for Passover.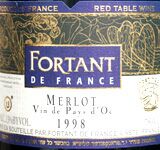 Fortant de France 1998 Vin de Pays d'Oc (France) Merlot ($7.99)
Very dark garnet. Simple fruit overwhelmed by a sulfury "burnt-match" scent. Soft and simple fruit, one-dimensional, funky. Not an enjoyable wine, I can't recommend it. Mevushal. U.S. importer: Winebow Inc., NYC.

Golan Heights Winery 2000 Yarden Galilee (Israel) Mount Hermon Red ($9.99)
Very dark blackish-purple. Attractive black-cherry and plum aromas with an earthy back note that develops an almost "ripe cheese" quality with time in the glass. Ripe and juicy flavors follow the hose, black fruit and zippy acidity. Good table wine. Kosher for Passover, grapes not orla. U.S. importer: Royal Wine Corp., NYC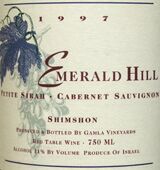 Gamla Winery 1997 "Emeraid Hill" Shimshon (Israel) Petite Sirah/85%- Cabernet Sauvignon/15% ($8.99)
Inky dark garnet, almost black. Warm black fruit aroma; distinct scents of prunes and raisins and a whiff of walnuts, not quite oxidized but a bit Sherry-like. More impressive on the palate, black fruit and fragrant pepper framed by lemony acidity. Kosher for Passover, grapes not orla. U.S. importer: Golan Heights Winery USA, NYC.

For notes on three more kosher wines - Baron Herzog 1996 Clarksburg Chenin Blanc ($6.99); Hagafen 1996/5757 Napa Valley Cabernet Sauvignon ($21.99), and Manischewitz American Concord Grape Kosher Wine ($3.99) - see last year's Passover wine report in The 30 Second Wine Advisor,
http://www.wineloverspage.com/wineadvisor/tswa010409.shtml.