<!TODAY'S TEXT STARTS HERE!>

Y2K Champagne shortage?

Yes, I know the Millennium won't really arrive until Jan. 1, 2001. But all indications are that anyone who puts off celebrating is going to miss one whale of a party this coming Dec. 31, when the calendar rolls over like the odometer on your old jalopy.

Millennium fever is upon us, with symptoms ranging from a proliferation of "countdown clocks" to cults and ominous prophecies that the End Times are near. Here's one scary prediction that's been making the rounds: So many people are planning to pop a cork for this one-in-a-thousand celebration that the world might run short of Champagne by the end of '99.

Is this a serious threat? Perhaps, depending on how picky you are.

If only the genuine article will do -- the fine sparkling wine hand-made from Chardonnay and Pinot Noir grapes in the Champagne region around Reims, France -- then there's no question that millennial fever will create a strong demand. But most revelers will be happy with more affordable products, and you can be confident that the makers of budget sparklers are already ramping up production to take advantage of a good thing.

So, yes, shortages of luxury Champagnes are possible, and in the weeks before New Year's, it's possible that individual retailers may run short on inventory and have to restock. But the industry certainly shouldn't have any trouble supplying the demand for everyday bubbly.

Still, if you want to celebrate with something special, there's no reason not to be cautious and stock up early. Quality Champagne should last for at least a year, stored either upright or on its side in a cool, dark part of your house.

Here are two midrange sparklers -- one very fine Champagne and a top-end California bubbly -- that ought to do justice to a Millennial celebration.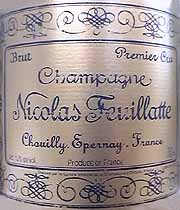 Champagne Nicolas Feuillatte non-vintage Brut Premier Cru ($24.99)
Very pale straw color, shows a constant stream of pinpoint bubbles in the glass. Perfumed apple fruit and a delicious hint of something like dark, bitter chocolate makes for a thoroughly appetizing aroma. Creamy on the palate, light and fresh, its flavors are clean, delicate and balanced; comparing it with the California bubbly is like contrasting a subtle watercolor to a Technicolor movie. They're both fine wines, but with both open on the table, this is the one that passes the "give me another glass" test. Outstanding, a match for much more pricey Champagnes. U.S. importer: Martin Sinkoff Wines Inc., Dallas. (Feb. 20, 1999)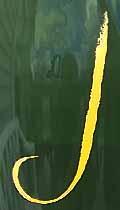 "J" 1994 Sonoma County Sparkling Wine ($26.99)
Pale straw color, with an abundant fountain of tiny bubbles that lasts and lasts. Good crisp apple-like fruit aromas add an odd, almost buttery or tallowlike element, a background nuance that's not unpleasant but quite unusual. An almost frothy level of carbonation makes this a mouth-filling wine, with a good, fresh-apple and tropical fruit flavor. Far above the standard for California sparklers, it bears some resemblance to a fat, buttery California Chardonnay ... with bubbles. (Feb. 20, 1999)

FOOD MATCH: Both sparklers made a very fine match indeed with pan-grilled veal chops finished with a splash of Bourbon and a bit of butter.

This wine was featured in The 30 Second Wine Advisor, my free weekly E-mail bulletin of quick wine tips, advice and tasting notes. Click here to join the E-mail list!

Have you tasted these wines?
E-mail me your tasting notes,
and I'll consider adding them to this page.

All my wine-tasting reports are consumer-oriented. In order to maintain objectivity and avoid conflicts of interest, I purchase all the wines I rate at my own expense in retail stores.