<!TODAY'S TEXT STARTS HERE!>

Two for Australia Day

As my online friend Murray from Geelong, Australia, explained it on our Wine Lovers' Discussion Group, Australia Day -- a midsummer holiday Down Under -- marks the anniversary of the landing of the First Fleet of convicts from England at what is now Sydney. In honor of our Australian pals on their national patriotic day, we chose a flavorful Australian red for dinner, with a modest but reassuringly sweet and warming "stickie" for sipping afterwards.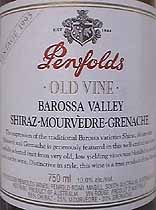 Penfolds 1995 Old Vine Barossa Valley Shiraz/55%-Mourvèdre/25%-Grenache/20% ($16.99)
Very dark reddish-purple color, with good red-fruit, black-pepper and spicy oak aromas. Very full-bodied flavor, ripe fruit and fragrant pepper over pleasant earthy undertones. Rhone-type grapes, but this one certainly speaks with an Australian accent. Tasty wine! U.S. importer: Southcorp Wines North America, Monterey, Calif. (Jan. 26, 1999)
FOOD MATCH: Fine with pan-grilled veal chops.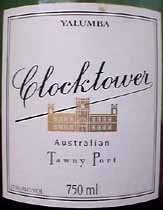 Yalumba non-vintage "Clocktower" Australian Tawny Port ($9.99)
The Australians, who seem to adore the super-sweet and strong dessert wines that they call "stickies," shamelessly borrow the designation "Port" for a wine that, to me, bears little resemblance to the Portuguese original. But they're fine after-dinner sippers in their own right, and this one is quite a bargain. Clear dark amber in color, its aroma is rich and ripe with stone fruit, prunes and plums; its flavor is appealing if rather one-dimensional, intensely sweet prune juice with enough lemony acidity to hold it together. U.S. importer: Negociants USA Inc., Sonoma, Calif. (Jan. 26, 1999)

FOOD MATCH: Served as dessert.


Have you tasted these wines?
E-mail me your tasting notes,
and I'll consider adding them to this page.

All my wine-tasting reports are consumer-oriented. In order to maintain objectivity and avoid conflicts of interest, I purchase all the wines I rate at my own expense in retail stores.