GETTING STARTED | WINE NOTES | SEARCH SITE | DISCUSSION FORUMS | 30 SECOND WINE ADVISOR | CONTACT US



Buckeley's 1999 South Australia Shiraz ($9.99) GOOD BUY!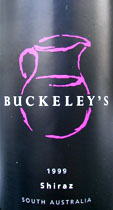 This affordable Shiraz is not available in Australia, curiously enough. Made from a blend of grapes from the Langhorne Creek and scenic McLaren Vale regions around Adelaide and named after a famous Australian "hippie" of a past generation whose name has come to signify "No worries, mate," it is an "export wine," made primarily for sale in the U.S. It's a good, typical example of Australian Shiraz in the fruity, approachable style, and a fine bargain. Inky blackish-purple in color, it breathes ripe red-fruit and menthol aromas. Its flavor is full, fresh and bright, soft and quaffable, with a tangy acidic edge to hold it together. U.S. importer: Click Imports, Seattle. (Jan. 2, 2001)

FOOD MATCH: Although it's a natural match for burgers or steaks, it went surprisingly well with a hearty meatless course of wide pappardelle pasta with a roast carrot and pistachio sauce.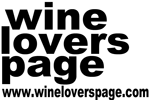 Wine notes in 'shelf-hanger' format:


We publish Wine Lovers' Page tasting reports in the familiar "shelf-hanger" size and format, to make it easy for wine merchants or collectors to print them out, clip and post them where this wine is displayed. We do ask, however, that the Wine Lovers' Page name and URL be left intact, and that these reports be used with the specific wines rated, not different bottlings or vintages.


All my wine-tasting reports are consumer-oriented. In order to maintain objectivity and avoid conflicts of interest, I accept no free samples from wineries or distributors, purchasing all the wines I rate at my own expense in retail stores.

Have you tasted this wine?
E-mail me your tasting notes, and I'll consider adding them to this page.
<!TODAY'S TEXT ENDS HERE!>
Previous day's wine note
Back to Current Tasting Notes Index