GETTING STARTED | WINE NOTES | SEARCH SITE | DISCUSSION FORUMS | 30 SECOND WINE ADVISOR | CONTACT US
Friuli Diary - Oct. 3-7, 2001
© copyright 2001 by Robin Garr.
Originally published in The 30 Second Wine Advisor, Oct. 8, 2001

Cormons in Collio, Friuli.

Friuli ("Free-OO-lee"): It's not a name that most of us know well, and - as I noted during a visit here last spring - to the extent that many wine lovers think of Friuli at all, we know it mostly for its light, crisp and refreshing Pinot Grigio.

But as I wrap up another week's visit to this lovely region at Italy's far northeastern corner, I'm increasingly persuaded that Friuli stands on the verge of much greater visiblity among wine lovers. Now it's just coming to the point where the whispered advice is beginning to circulate: "Psst! Check this place out ... I think you're going to like it."

But I suggest you get here soon, before the good news spreads so widely that Friuli becomes as popular as Tuscany, and as crowded with happy tourists seeking to get in on this next good thing.


Daily reports and tasting notes:


The articles indexed at left feature my daily wine reports and photos. First, though, let's begin with a brief overview of Friuli, its land and wines.

This Italian region, with the full name "Friuli-Venezia Giulia," makes up Italy's northeastern shoulder, at the upper-right corner of the nation's boot-shaped profile. It's just northeast of Venice (which makes a fine place to launch a visit), incorporates the intriguing city Trieste (Friuli's capital) and extends to Italy's border with Austria on the north and the former Yugoslav republic Slovenia (also a wine-producing nation and a great place to visit) on the east.

Within this relatively small space lies an amazing wealth of history and terrain: It's less than a two-hour drive north from warm and sunny beaches on the Gulf of Trieste in the Adriatic to craggy Alps.

For more than 1,000 years, Friuli was a part of the Venetian Empire, until Napoleon conquered the region in the early 1800s, then sold it to the Austro-Hungarian Empire to finance his war in Russia. Governed by German-speaking Austria for the next century or so, the region took on a slight Germanic accent that remains in some winery family names like Plozner and Merk.

Part of Friuli became Italian again with the unification of Italy in 1866. The regions bordering Yugoslavia rejoined Italy after World War I, when it was a major battleground. (Ernest Hemingway's "A Farewell to Arms" is set here.)

After World War II the Iron Curtain descended across the region separating neighbor from neighbor and even dividing families in the section called Collio in Italy and Brda in Slovenia (but meaning "hills" in both languages). That metaphorical wall fell in 1991 with Slovenia's bloodless withdrawal from the Yugoslav Republic. Now the once-troubled but always-proud Friuli is becoming known as a beautiful place to visit ... and it's enjoying a growing reputation as a source of really excellent wine.

As you will hear in a virtual mantra from wine producers throughout Friuli, the geography that provides Friuli's beauty also benefits its wines: The warmth of the Adriatic ensures long, warm summer days that foster ripening; the cool Alpine breezes that descend from the Alps and the Balkans by night keep the climate mild, encouraging the development of grapes of high quality.
Ancient mosaic in the Roman cathedral at Aquileia depicts a pilgrim bearing gifts of grapes.

Let's conclude with a quick field guide to Friuli's wine regions and wine grapes. You'll run into as many as eight sub-regions (called "DOCs" from the Italian "Denominazione d'Origine Controllata" or, roughly, "designated wine region), of which the two along the hilly eastern edge - Collio and Colli Orientali - are probably the most highly regarded. Don't underestimate the others, though, including Isonzo and Carso near Trieste, Aquileia, Latisana and Annia along the Adriatic coast in the south, and the large Grave region.

Although Friuli is white-wine country, some tasty reds are made here from the familiar Cabernet Sauvignon, Cabernet Franc and Merlot grapes, and such local red grapes as Schioppettino, Terana and, in particular, Refosco dal Pedunculo Rosso. But if you come to Friuli or seek out its wines, look first for the rich, aromatic and often complex whites, which find their natural match in the bounty of seafood that comes from the Adriatic. You'll find Chardonnay and Sauvignon Blanc, of course; Riesling and the ubiquitous Pinot Grigio; but in my opinion the most interesting are those made from Fruili's native fruit: Ribolla Gialla and Tocai Friulano, and the delicious dessert wines made from Verduzzo (Ramondolo) and, a sweet wine that's said to have been a favorite of 18th century royalty all over Europe, Picolit.

Finally, in a recent and noteworthy trend, many of Friuli's wine regions are encouraging wine makers to create blends of their best white grapes, a winemaker's choice of heady and aromatic mixtures of the best of Ribolla, Tocai, Pinot Grigio and more, labeled simply "Bianco" ("white") plus the regional name. These are wines worth seeking out, whether you find them at home or plan a voyage to Friuli to enjoy them on their own natural ground. I encourage you to try that, and I don't think you'll regret it.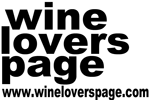 All my wine-tasting reports are consumer-oriented. In order to maintain objectivity and avoid conflicts of interest, I accept no free samples from wineries or distributors, purchasing all the wines I rate at my own expense in retail stores.

Have you tasted this wine?
E-mail me your tasting notes, and I'll consider adding them to this page.
<!TODAY'S TEXT ENDS HERE!>
Back to Current Tasting Notes Index