Friuli Diary 2001 - Sunday, Oct. 7
Grave and Carso: Visits to the Vigneti Pittaro winery and Museo del Vino; lunch at Cá dei Angeli in Grave and dinner at Trattoria ai Fiore in Trieste
This bottle, on display in Vigneti Pittaro's Museo del Vino, was made in the 16th century; it is one of the oldest intact glass wine bottles known.

The final day of the organized wine tour covered the Grave del Friuli region, the generally flat section that stretches west toward the Veneto plain from hilly Collio and Colli Orientali. Far and away the largest Friuli wine region, it produces a substantial share of Friuli's wine, although frankly much of it is simple table wine.

The higher-quality producers, however, stand out, including both smaller artisanal wineries and the substantial Vigneti Pittaro in Codroipo, with its broad hectares of vineyards and classy, modern winery facility that someone half-jokingly likened to "Mondavi in Friuli."

Jovial winery owner Pietro Pittaro has also assembled a high-quality Museo del Vino (wine museum) with a large collection of Italian wine memorabilia including intact bottles that go back to the 1600s.

After a leisurely tour of the museum, we adjourned to the tasting room for samples of several Pittaro wines:

Vigneti Pittaro 2000 Mousqué Vino da Tavola - Pleasant, aromatic, peach-pit scent and flavor, crisp and tart.

Vigneti Pittaro 2000 Friuli Grave Sauvignon - Very pale brass. Citrus and discreet grassiness, lean and racy.

Vigneti Pittaro 1994 Agresto Vino da Tavola - (Cabernet Sauvignon, Cabernet Franc and Refosco.) Clear ruby. Lovely perfumed currant scents; full, textured red-plum and currant flavors, lemon-squirt acidity and green tannins. An excellent example of the great potential for Friuli varietal blends.
The impressive Villa Manin was once the summer palace of a rich Venetian family.

Next came a surprise: None of us knew quite what to expect of the tiny village of Passariano in Grave, but it certainly wasn't Villa Manin, a palatial 16th century rural villa and garden restored as a summer palace for a noble Venetian family in the 1800s.

A guided tour was followed by a casual lunch at Cá dei Angeli, a pleasant trattoria in Passariano highlighted by an Italian saying painted on an overhead beam: "Bevi? Morrai! Non bevi? Morrai lo stesso! Perciò bevi! ("Drink? You'll die! Don't drink? You'll die all the same! So drink ...")

The meal was a large one, and the courses were excellent: Salame al Vino Bianco (sausage braised in white wine) and grilled polenta; pasticio di radicchio (a rich, "meaty" risotto with onions and bitter red radicchio); and risotto al zucco with sweet pumpkin. The wines, however, were anonymous house carafe wines, a tart white and a rather thin and sour red.

The piazza in Trieste lights up at twilight.

A long lunch and a long drive to Trieste followed, but we got there with plenty of daylight remaining to stroll around this attractive and historic seacoast city before dinner at the small but excellent Trattoria ai Fiore, where Chef Arturo Rimini and his sommelier sons have built an international reputation for excellent seafood and fish.

With shredded softshell crab on a fresh salad "Triestina" followed by steamed mussels:

Giostino B. Ruggeri 2000 Prosecco di Valdobbiadone Extra Dry - A fresh, crisp and clean sparkler showing refreshing appley aroma and flavor.

With fried whitebait and tiny French vegetables; "Jota" marinara (a thick stew of white beans and fish); and a luscious buckwheat maltagliatte pasta with octopus ragú:

Lupinc 2800 Carso Friuli Vitovska - Fresh and appealing, acacia blossom and wool; tart and citric, cleansing, wonderful with fish.

With sea bass steamed with wild mushrooms carpaccio:

Kante 1999 Carso Friuli Malvasia - Pale color. Whiffs of candied ginger and butterscotch over white tropical fruit. Tropical fruit flavors follow the nose with tart citric acidity beneath. An exceptional wine.

Plum sorbet, nectarine with amaretto, ice cream cake nougat.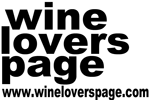 All my wine-tasting reports are consumer-oriented. In order to maintain objectivity and avoid conflicts of interest, I accept no free samples from wineries or distributors, purchasing all the wines I rate at my own expense in retail stores.

Have you tasted these wines?
E-mail me your tasting notes, and I'll consider adding them to this page.
<!TODAY'S TEXT ENDS HERE!>