GETTING STARTED | WINE NOTES | SEARCH SITE | DISCUSSION FORUMS | 30 SECOND WINE ADVISOR | CONTACT US
Friuli Diary 2001 - Saturday, Oct. 6
Aquileia: Visits to Castello Strassoldo di Sotto, Giovanni Faffano winery and the Experimental Nursery at Vivai Cooperativi Rauscedo, and dinner at Astoria Hotel Italia in Udine
The ancient Roman cathedral at Aquileia (left) and a statue of the Sabine wolf nurturing Romulus and Remus, the legendary founders of Rome.

Saturday's itinerary begain with a non-wine stop, but an intriguing one, a quick visit to the ancient Roman church and archeological site at Aquileia, now a tiny village but once one of the major cities of Northern Italy under the Roman Empire. A summer getaway for wealthy families from Venice and even Rome, Aquileia was described by the First Century historian Eridianus as "a garden," with grapevines arching overhead to make shady passageways. Pliny the Elder, another literary light of the era, spoke favorably of the region's wine of the time, Pucinum.

Following the tour, we moved on to the historic Strassoldo di Sotto castle for a presentation from the Consorzio di Aquileia, where wine maker Christian Beltrame discussed the region and its wines. With just 23 wineries (but a much larger number of grape growers) and a history of emphasizing quantity more than quality, the region remains little known on the world scene. But that's changing with a new commitment to quality by many producers, as a quick tasting revealed.

Osiride Donda 2000 "Muro Gemini" Friuli Aquileia Chardonnay - Clear straw, very pleasant appley scent, unwooded, full malolactic fermentation. Bright and rich, full and tart; not about wood but good Chardonnay fruit.

Giovanni Donda 2000 Friuli Aquileia Sauvignon - Also tasted last night, where it was one of the best wines of the evening. Light greenish-gold, exuberant passionfruit and pineapple, delicious. Full and ripe, peach and mango nectar, so much fruit that it tastes off-dry.

Merk 1999 Friuli Aquileia Refosco Vigne Vecchie - Dark reddish-purple. Perfumed, licorice, fennel scents; herbal and tart, green tannins. Available in the U.S. through importer Perfect Wines in Illinois and New York.

Beltrame 1998 Tazzelenghe delle Venezie - My first tasting of this rare but important Aquileia variety. Dark garnet. Pepper, leather and ripe red plums, very appealing. Big and balanced, soft and accessible tannins. (The name of the grape is from the dialect phrase for "cuts the tongue," because of its high acidity. Beltrame said long oak aging - 18 to 22 months - is needed to mellow it. Just 2,000 bottles are produced.)
Lunch at the Foffanis': A fine Italian spread.

In a lovely gesture, the wine maker Giovanni Foffani, who we had met at yesterday's lunch at Livio Felluga, made our group welcome in his home for a leisurely lunch after a tour of his small but well-run winery. A generous table of simple fare - frittatas, sausages, pasta e fagioli, salads and more - was accompanied by Foffani wines, in a casual setting too relaxing to encourage formal tasting notes. Suffice it to say that Foffani's wines are consistently excellent and worth seeking out.


Our last stop in Aquileia was the Experimental Nursery at Vivai Cooperativi Rauscedo (VCR), a major international center for grapevine research, sales and promotion. Dr. Francesco Anaclerio gave a tour followed by a brief tasting of wines made in micro-vinified lots, each neutrally vinified and unwooded, intended to demonstrate to potential customers the character and flavor potential of each variety.
Newly grafted grapevine cuttings at Vivai Cooperativi Rauscedo.

Vivai Cooperativi Rauscedo Microvinificazioni Sperimentali 1999 Pignolo VCR4 - Clear ruby, not too dark. Earthy, estery, somewhat reminiscent of Pinotage. Ripe and peppery red fruit, good acid balance.

Vivai Cooperativi Rauscedo Microvinificazioni Sperimentali 1997 Carmenere R9 - Reddish-purple. Excellent aromatics, smoky grilled meat. A bit thin and green in flavor, probably best used as a blending grape.

Vivai Cooperativi Rauscedo Microvinificazioni Sperimentali 2000 Cabernet Franc - Bright ruby. Bright wild-cherry and cotton candy aromas, Beajolais-style, juicy and slightly sweet.

Vivai Cooperativi Rauscedo Microvinificazioni Sperimentali 1997 Sangiovese (tipo Brunello) - Dark ruby. Marked black-cherry character, extremely fruity and tart. An odd and interesting thing, a Sangiovese that never saw oak.

Vivai Cooperativi Rauscedo Microvinificazioni Sperimentali 1997 Aglianico - Dark ruby. Perfumed, aromatic red fruit aromas. Sweet red fruit, crisp acid, slight bitter finish.

The end of another day brought us back to Udine for another visit to the Friuli DOC festivities; a group of wine-weary American and British writers quickly found ourselves taking a break and seeking out a cold beer, and I can testify that a crisp, cold Belgian Hoegaarten white drawn from a keg tastes mighty cleansing on a mild autumn evening in Northern Italy. Then it was on to dinner at the Astoria Hotel Italia in Udine, where the fare and the wines weren't particularly memorable, although two stood out:

Cabert 2000 Friuli Grave Merlot - Smooth, mellow, good restaurant-style Merlot.

Borgo Conventi 2000 Collio Pinot Bianco - Apples and yeast, quite rich. Good balance.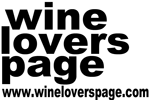 All my wine-tasting reports are consumer-oriented. In order to maintain objectivity and avoid conflicts of interest, I accept no free samples from wineries or distributors, purchasing all the wines I rate at my own expense in retail stores.

Have you tasted these wines?
E-mail me your tasting notes, and I'll consider adding them to this page.
<!TODAY'S TEXT ENDS HERE!>
Previous day's report | Next day's report
Friuli Diary 2001

Back to Current Tasting Notes Index