Friuli Diary 2001 - Friday, Oct. 5
Colli Orientali: Visits to Livia Felluga winery, a prosciutto factory, and the Friuli DOC "gala"
HAM, HAM, HAM, HAM - And plenty of 'em, at this prosciutto factory in San Daniele.

The following day saw a morning break in the winery and wine-consortium visits as we switched focus for a couple of hours to another great Friuli product, its world-famous and sought-after San Daniele prosciutto.

A drive up the Autostrada toward the Alps found us in a modern ham factory in the village of San Daniele, where our group donned white plastic gowns and paper hats for a tour through the factory that dwelt in considerable detail on every step of the ham-making process. It might have been a little more about ham than many of us wanted or needed to know, but it did leave an indelible impression of a firm commitment to quality and excellence on the part of the producers. And there's no arguing that San Daniele prosciutto may just be the pinnacle of the ham producer's art. I may have tasted ham as good from other places, but never better.

Although the factory doesn't offer tastings (and perhaps it's just as well, as the intense hamminess of the place might have briefly stunned our appetites, most of our group had recovered sufficiently to enjoy the samples presented on large, overloaded platters with grissini and Italian bread at Ai Bintars, a cozy little restaurant in San Daniele. (An anonymous, crisp Traminer was served with the ham, but it was still a little early in the day for serious wine tasting.)

Colli Orientali seen from the ancient abbey - which is still devoted to religious purposes - in the village that houses the winery of Walter Filiputti, Ronco delle Betulle.

Back to vinous pursuits, we made a quick stop at Walter Filiputti, then on to the Livio Felluga winery, where an excellent lunch was served in an attractive guest house on the property, with the producer's own wines an those of some of his neighbors. Representatives of the Consorzio Colli Orientali were also there, including Gill Houghton, who had given me much appreciated advance information about the region.

With sformatino di porro e Montasio (a delicious flan-like pudding of Montasio cheese and leeks):

Le Vigne di Zamó 1999 Tullio Zamó Pinot Bianco Colli Orientali del Friuli - To the amusement of the American visitors, Zamó's wines come behind a label that appears markedly similar to that from Ridge. Pale brass color and delicate floral scent. Full and rich, it's a pleasant but markedly oaky white.

Livio Felluga 1999 "Terre Alte" Rosazzo Bianco Colli Orientali del Friuli - Very fresh and crisp, surprisingly complex and long.

With gnocchi di zucca e ricotta affumicata (pumpkin gnocchi and smoked cheese):

Walter Filiputti 1999 Ronco degli Agostiniani Bianco Colli Orientali del Friuli - (Chardonnay and Tocai Friulano blend.) Almonds and white fruit, rich and balanced.

Narciso 1998 Ronco delle Betulli Rosazzo Bianco Colli Orientali del Friuli - Rich, chestnutty, a hint of butter. Very appealing.

With fegatini di pollo in salsa di cipolla (chicken livers with onions):

Walter Filiputti 1998 Ronco dei Domenicani Cabernet Sauvignon Colli Orientali del Friuli - Black fruit, pepper and chocolate; tart and tannic. Nice.

Narciso 1997 Rosazzo Rosso Colli Orientali del Friuli - Blackish-purple, perfumed and floral, minty. Tight on the palate, opens up to peppery fruit and firm tannins. Promising, but needs time.

With polentina e funghi porcini and a selection of Friulian cheeses:

Livio Felluga 1997 Sossò Rosazzo Rosso Colli Orientali del Friuli - Opaque. Deep berry fruit, complex flavors with smoky meat and green-pepper nuances over black fruit.

Le Vigne di Zamó 1997 Ronco dei Roseti Rosso Colli Orientali del Friuli - Dark garnet. Blackcurrant and oregano notes, Bordeaux-style and balanced.

Ronco delle Bettule 1999 Venezia Giulia Franconia - A rarity, fewer than 1,000 bottles made, mostly for UK export. Pepper and extracted cherry-berry fruit, tangy acid.

With torta di mele, a honey cake:

Livio Felluga 1997 Picolit Riserva Rosazzo Rosso Colli Orientali del Friuli - Bright gold. Honey and almonds, textured and very sweet.

The annual "Friuli DOC" event was now well under way in Udine, one of Friuli's larger cities, with dozens of booths offering local food and drink, music and dance drawing an estimated 500,000 visitors to the city for a four-day long weekend, highlighted by a formal "gala" for local and visiting wine-industry and business leaders. Titled "Sapori tra le Stelle," the dinner brought together more than 100 people in the 16th Century La Case della Contadinanza, part of the Castello di Udine complex on a hilltop in the center of the city.

Tasting notes:

Aperitif with frittura dell'Adriatico, a variety of tiny salted and fried shrimp, anchovies and squid.

Collavini 2000 "Turian" Colli Orientali del Friuli Ribolla Gialla - Also reported at yesterday's Enoteca la Serenissima tasting. Simple, fresh, cleansing; fine with fish.

With intingolo di canestrelli e funghi porcini (tiny cockles over sauteed porcini mushrooms):

Di Lenardo 2000 "Toh!" Venezia Giulia Tocai Friulano - Light almond and white fruit. Clean, crisp, slightly bitter.

With borscht di rape rosse e aringa affumicata, actually a thick chowder-like herring soup with broccoli rabe:

Gigante 2000 Colli Orientali del Friuli Pinot Grigio - Good "woolly" and floral scents, rich and full.

With risotto di mare in forma di Montasio, an excellent seafood risotto served from "bowls" made of hollowed-out rinds of Montasio cheese:

Donda 2000 Friuli Aquileia Sauvignon - Lovely, big and open citrus and catbox scent. Full and juicy fruit follows the nose, framed by crisp but light acidity.

With boreto a la "Graisana" e "Blave di Mortean," a white fish fillet in a tangy-spicy black-pepper and vinegar sauce on polenta:

Gianni Vescovo 2000 Isonzo del Friuli Merlot Colombara - Herbaceous red fruit aroma, a bit closed. More forward in flavor, ripe and juicy red fruit; good balance and length; a good wine and an excellent dish, but frankly not an inspired wine-and-food match; a full, acidic white would have hit the spot.

With tortino al Picolit e cioccolato:

Livio Felluga 1994 Picolit Colli Orientali del Friuli - A pleasant but surprising whiff of "petrol" in this older Picolit is reminiscent of an older Riesling. It's all Picolit in flavor, though, brown sugar and almonds and intense raw-sugar sweetness. Very nice.

Paolo Comelli 1999 Ronc di Madalena Colli Orientali del Friuli Picolit - Shy nose, shy palate, sweet and soft.

At the end of the meal, coffee and a shot of grappa Friulana sent us happily into the mild autumn night.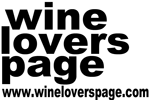 All my wine-tasting reports are consumer-oriented. In order to maintain objectivity and avoid conflicts of interest, I accept no free samples from wineries or distributors, purchasing all the wines I rate at my own expense in retail stores.

Have you tasted these wines?
E-mail me your tasting notes, and I'll consider adding them to this page.
<!TODAY'S TEXT ENDS HERE!>