Lis Neris wine maker Alvaro Pecorari ponders a question as reporters take notes.

Our first full day in Friuli focused on the Collio and Isonzo growing regions, and began with a trip to the Lis Neris winery in the village of San Lorenzo in Isonzo. Isonzo, a DOC, covers a rough triangle with Gorizia, Cormons and Gradisca at its corners. Its gravelly limestone soil fosters excellent white grapes, as does Friuli's climate, which combines warm days, influenced by the Adriatic, with cool summer nights influenced by mountain breezes from the nearby Balkans.

Wine maker Alvaro Pecorari told us that the winery's name is Friulian dialect for Le Neri, or "the blacks," an old name for one of its vineyards that was once owned by black-clad widows. Les Neris produces 240,000 bottles annually from 40 hectares of vineyards, and 85 percent of the production is Pinot Grigio, Sauvignon Blanc and Chardonnay. Pecorari said he made a conscious decision to grow "international" varieties, and a tasting revealed that his wine-making approach is international in style as well.

Les Neris is available in the United States from three importers: primarily Kermit Lynch in Berkeley, plus two small East Coast representatives, Viva Vino in Philadelphia and Tres Bon in NYC.

Tasting notes:

Lis Neris 2000 Lis Venezia Giulia Bianco (40% Pinot Grigio, 40% Chardonnay. 20% Sauvignon Blanc) - Pale gold. Aromatic, melon and mango aromas. Very full and ripe, juicy white-fruit flavors follow the nose, rich yet dry and tart.

Lis Neris 1999 Rosso del Friuli (95% Merlot, 5% Cabernet Sauvignon) - Very dark reddish-purple. Full black fruit, grilled meat and smoke. Ripe and full, tannic and bright. Oak present but well integrated. Impressive, but quite international in style.

After Lis Neris came Cormons, a tidy and attractive town west of Gorizia that's central to the Collio region, where we had a short briefing from Marco Felluga, president of the Consorzio Collio DOC. The consortium, he said, represents 110 of Collio's 200 wineries, including most of the larger wineries, representing 80 percent of the region's production. Among other things, he mentioned that the Consorzio is strongly encouraging its members to develop "Collio Bianco" wines, substituting interesting blends of grapes to create wines with distinctive regional character.
Edi Keber pauses as the translator repeats his comments about Tocai Friulano.

A short drive from Cormons brought us to the village of Zegla in Collio, right on the Slovenian border and directly opposite the Slovene hill town of Medana. This made an intriguing closing-of-the-circle for me, as I had visited Medana in the spring and looked over toward this village from just a few hundred yards away on the other side of the international border. We stopped at the small artisanal winery of Edi Keber in Zegla; he told us that even during Cold War days, the border here was never an "Iron Curtain." Most local families and have kin on both sides of the border; Keber himself speaks both Slovene and Italian, his wife is a native of Medana and his father is buried in the churchyard there.

In other comments, Keber delivered an impassioned defense of Tocai Friulano, the local grape, which is under challenge by European Union regulators because of its similarity to the Hungarian Tokaji. In contrast with the Hungarian position, Keber said, Friulani argue that the name Tocai came first. They cite recent research indicating that the name came from a river in Friuli and may have been exported to Hungary by a Friuli noblewoman who took Tocai cuttings as part of her dowry to a Hungarian prince. In any case, he said, there is no ground for confusion: Tocai is a different name, a different style of wine, even a different grape - the Hungarian Tokaji is made from Furmint. The issue remains under EU litigation.

Here's a tasting of two Keber wines, which are available in the U.S. in tiny quantities: We receive just 75 cases annually, imported by Viva Vino in Philadelphia.

Keber 2000 Collio Tocai Friulano - Clear brass color. Honey and pears and a whiff of wool, very aromatic. Full-bodied and rich, flavors consistent with the nose.

Keber 2000 Collio Bianco - A blend of 30% Ribolla, 20% Tocai Friulano, 10% Malvasia, 10% Pinot Bianco, 20% Pinot Grigio and 10% Sauvignon Blanc. Clear straw color, with scents of mixed white fruit, pears and figs. Crisp, acidic, simple, fresh.
The imposing Castello di Spessa, once a Venetian palace, now houses a winery and restaurant.

Lunch followed in Isonzo, with a visit to the winery and restaurant at Castello di Spessa, a beautiful palace that had its roots in the 13th century as the summer home of a Venetian family. Long a hostelry, the bon vivant Giacomo Casanova spent the summer here in 1773, where he allegedly drew criticism from his peers for an indiscreet dalliance with a serving maid.

Several di Spessa wines were served with an excellent lunch. They're available in the U.S. through importer Wilson Daniels in Napa.

With fresh, sweet Adriatic shrimp on a thick dollop of fennel "soup" with a splash of olive oil:

Castello di Spessa 2000 Collio Pinot Bianco - Clear straw. Floral and appley; soft and full, with crisp fresh-fruit acidity showing in the finish.

With pan-seared scallops on a similar leek "soup":

Castello di Spessa 2000 Collio "Segré" Sauvignon Blanc - Pale gold. Citrus and delicate hay and a whiff of honey. Big and powerful, 14.5% alcohol. New World style. Better with food than alone, as it gains focus and balance in the match.

With farfalle with an earthy sauce of calamari and squid ink:

Castello di Spessa 1998 "Torriani" Collio Rosso (Merlot 60%, Cabernet Sauvignon 40%) - Dark garnet. Delicious black-cherry and chocolate aromas, fruit and integrated oak. Flavors consistent, soft but structured, soft tannins.

Castello di Spessa 1998 "Casanova" Collio Pinot Nero - Clear garnet. Red fruit and cocoa, unusual and interesting.

With orange and almond torta:

La Boatina 1999 Pérle Venezia Giulia Bianco (Picolit and Verduzzo blend) - Bright gold. Luscious butter and creme brulee with orange-peel notes. Similar flavors over a base of ripe apricot, a truly delicious dessert wine.

With coffee:

Grappa Riserva del Conte Frederico di Spessa - Clear bright amber. Herbaceous, straw and hay and characteristic grappa aromatics, an unfortunate whiff of varnish. Strong, warm, surprisingly smooth.

After a long, late lunch and tour of Castello di Spessa's underground cellars (a heavily fortified concrete bunker built before World War II), it was back to the town of Gradisca d'Isonzo (near our hotel), where we stopped at the Enoteca la Serenissima for a detailed briefing on the region by Richard Baudains of Movimento Turismo del Vino Friuli Venezia Giulia, followed by a broad tasting of more than 40 local wines, chosen to display Friuli's grape varieties and regions.

Facing this many wines in a frankly analytical setting toward the end of a long day of travel and tasting was frankly challenging, but I gave it my best effort with the following brief notes:

Local Varieties: RIBOLLA GIALLA

Collavini 2000 Turian Colli Orientali - Yeasty, tart.

Jermann 2000 Vinnae Venezia Giulia - Almonds and rising bread dough, very rich. Excellent.

Ronco delle Betulle 1999 Colli Orientali - Pale color. Muted woolly aromas; more open on the palate, rich and aromatic.

Tercic 2000 Collio - Wool and white fruit, full and floral.

Local Varieties: MALVASIA ISTRIANA

Mulino delle Tolle 2000 delle Venezie - Light peach aromas, smooth and slightly off-dry.

Castelvecchio 2000 Carso - Acacia and wool, fruity and floral.

Kante 1999 Carso - Woolly, lemon-lime, tart and floral.

Borgo del Tiglio 1999 Collio - Oak, chestnuts, butter; overwhelming oak.

Local Varieties: TOCAI FRIULANO

Bortolusso 2000 Friuli - Lime and delicate banana scents, soft and rich.

Lorenzon I feudi di Romans 2000 Sovràn Isonzo - Faint almond scent; tart and floral.

Le Vigne di Zamò 1999 Colli Orientali - Almond and citrus scents, lean and tart.

Schiopetto 1999 Pardes Collio - Lime and almond, tropical fruit; beautiful balance.

International Varieties: PINOT GRIGIO

Isola Augusta 2000 Friuli - Floral, woolly, full and tart.

Vigneti le Monde 2000 Grave - Light citrus scents; off-dry, pungent, "dirty." Second bottle requested, no change. Not one of the more successful offerings.

Ermacora 2000 Colli Orientali - Wood, lemon-line, tart and fresh.

Ronco dei Tassi 2000 Collio - Wool, bananas; floral and complex.

Lis Neris 2000 Collio Gris - Floral, honey and almonds, delicious and complex aroma; citric on the palate, long and clean. Best wine of the day to this point.

International Varieties: SAUVIGNON

Di Lenardo 2000 Vigneto Vigne dai Vieris Grave - Subtle and balanced, citric and lean.

Foffani 2000 Aquileia - Herbaceous, "catty," perfumed, full. Very fine Sauvignon Blanc.

Villa Russiz 2000 de la Tour Collio - Citric, full and bright.

Vie de Romans 1999 Vieris Isonzo - Citric, very ripe, almost a "New Zealand" style.

International Varieties: PINOT BIANCO/CHARDONNAY

Russiz Superiore 2000 Collio Pinot Bianco - Apple and bread-dough, full-flavored and off-dry.

Volpe Pasini 2000 Zuc de Volpe Colli Orientali Pinot Bianco - Earthy, appley, simple but fresh.

Livon 1999 Braide Mate Collio Chardonnay - Tropical fruit, very oaky; New World style.

Ronco del Gnemiz (vintage unknown) Colli Orientali Chardonnay - Apples and oak, heavy on the wood.

Blends

Forchir 1999 Bianco del Martin Pescatore Grave - Crisp and oaky.

Drius 2000 Vignis di Siris - Wool and citrus, full and rich.

Cantina Produttori Cormons 1999 Vino della Pace Vino da Tavola - Delicous peach-muscat aromatics. An unusual wine, made as a charitable venture every year in a project supported by the school children of Cormons, from a vineyard with 540 (!) of the world's grape varieties. It's interesting to note how the aromatic Muscat character dominates such a wide variety in the blend.

Edi Keber 2000 Collio Bianco - Consistent with the same wine tasted at the winery earlier today; balanced and elegant.

Venica & Venica 1999 Tre Vignis - Wool, banana and honey, open and appealing.

Livio Felluga 1999 Terre Alte Colli Orientali - Faint, delicate, balanced and subtle.

Le Due Terre 1999 Sacrisassi Bianco Colli Orientali - Wool and tropical fruit, balanced and full. Very fine wine.

Scubla 1999 Bianco Pomédes Colli Orientali - Oak dominant.

La Castellada 1999 Collio - Wool and almonds, pleasant and rich.

Dessert wine

Dri Giovanni 1999 Ramandolo Colli Orientali - Sweet, brown-sugar, seems low in acidity.

Vigneti Pittaro 1998 Apicio - Full, appealing and floral; soft and structured.

La Viarte 1999 Siùm Vino da Tavola - Sweet, soft, undistinguished.

Rodaro 1999 Picolit Colli Orientali - Gently sweet, soft, a hint of volatile acidity.

Dario Coos 1997 Romandus Ramandolo Colli Orientali - Earthy aromatics, a balsamic note; floral and softly sweet.

Walter Filiputti 1999 Picolit - Light and soft, syrup-sweet and mellow.

Rocca Bernarda 1998 Picolit - Soft and earthy, very sweet.

A little later, it was back to Enoteca La Serenissima for a typical Friuli dinner with local wines:

Aperitif with San Daniele prosciutto, lardo alle herbe and Montasio cheese frichi:

Castelvecchio Vino Spumante Brut (from Cormons) - Pale straw. Appley. tart and dry; foamy mouthfeel.

With misticanza d'autunno e salame all'aceto con "Blave di Mortean" (a light salad of field greens with walnut oil on a bed of polenta):

Skerk 1999 Teran Carso-Kras Terrano - Terrano is a relatively rare local grape, seemingly akin to Refosco. Inky blackish-purple. Shy nose, open palate, juicy and quite acidic.

Lupinc 1999 Carso Terrano - Dark violet, opaque. "Burnt match" character dominates.

Borgo del Fortino 1998 Colli Orientali Cabernet - Clear ruby. Good blackcurrant scent, full and tannic. Good Cabernet.

Filiputti 1998 Ronco dei Domenicani Cabernet Sauvignon - Aromatic, slightly perfumed. Full and ripe. Nicely balanced.

Augusteo 1996 Latisana Cabernet - Surprisingly pale light cherry color. More good berry fruit aroma and flavor than the nose predicts. (Typically, Friuli reds designated as merely "Cabernet" contain both Cabernet Franc and Sauvignon.

With crespelle gratinate al Montasio e Sclopit (Ricotta-stuffed crepes with a Montasio cheese frico garnish and a bit of sclopit, chopped bitter greens akin to collards):

Crastin 1999 Collio Cabernet Franc - Very dark garnet. Currants and chocolate, sweet aromas. Full, a bit vegetal.

Draga 1998 Collio Cabernet Sauvignon - Blackish-purple. Good cherry-berry aromas and flavors.

Marina Sgubin 1999 Collio Merlot - Dark ruby. Light blackberry jam aroma and flavor, light-bodied but pleasantly fruity.

Livio Felluga 1999 "Vertigo" Merlot-Cabernet Sauvignon delle Venezie - Opaque, almost black. Cherry-berry fruit. Full and ripe, distinct oak and sharp acidity on the palate.

Colle Duga 1999 Collio Merlot - chocolate and cherries. Juicy and sweet.

With girello di vitello con intingolo di porcini (thin-sliced tender veal on a slice of polenta with porcini mushrooms):

Marina Sgubin 1998 Collio Pinot Nero - Earthy, estery "paintbox" aromas and red fruit.

Tercic 1998 Collio Merlot - Dark, heady floral scent, roses and gardenias. Full fruit, more open in flavor than the nose suggests.

Damijan 1999 Collio Rosso - Intense, big and structured. One of the evening's best reds.

With strudel di mele on a creme anglaise with a startling dash of grappa:

Bressan 1998 Isonzo del Friuli Schioppettino - Light reddish-amber. Cherry and milk-chocolate aromas; earthy red-fruit flavor, off-dry.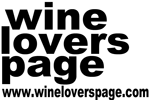 All my wine-tasting reports are consumer-oriented. In order to maintain objectivity and avoid conflicts of interest, I accept no free samples from wineries or distributors, purchasing all the wines I rate at my own expense in retail stores.

Have you tasted these wines?
E-mail me your tasting notes, and I'll consider adding them to this page.
<!TODAY'S TEXT ENDS HERE!>
Previous day's report | Next day's report
Friuli Diary 2001

Back to Current Tasting Notes Index