A misty morning in Friuli.

After an uneventful (and nearly full) flight through Rome to Trieste, I arrived yesterday afternoon at the Hotel al Ponte in Gradisca d'Isonzo in Friuli, which will be home base for the next few days at Friuli DOC (Oct. 4-7), an annual celebration of the region's food and wine that is expected to attract 500,000 visitors to this rolling agricultural region around Udine in Italy's far Northeast.

Nothing beats jet lag like good local food and wine, so I applied the cure immediately upon my midafternoon arrival, heading for the hotel's Ristorante al Ponte in Isonzo for a bowl of spaghetti with white clam sauce (laden with tiny, fresh fingernail-size clams and rich with olive oil) and a glass of Brunner 2000 Colli Orientali del Friuli Sauvignon Blanc, a crisp, unwooded white that burst with citric flavors and made a fine match with the pasta.

A nap, a stroll, and before I knew it, evening had arrived, and it was back to the restaurant again for dinner with some of our hosts and a group of traveling journalists from the U.S. and Britain. Now the food and wine got serious.

With bruschetta and sauteed almonds:

Bisol 2000 Grede Prosecco di Valdobbiadene Brut - Verz pale straw with a frothy mousse. Fruity and crisp, simple but clean, dry and fresh.

With a flan-like cheese souffle on an onion sauce with a zucchini-potato puree and spinach gnocchi on frichi, crepe-like cheese "baskets," followed by porcini risotto

Walter Filiputti 2000 Colli Orientali del Friuli Ribolla Gialla - Clear straw. Pleasant white fruit and almond aromas; full-bodied and rich, flavors follow the nose.

With veal in its juices with polenta and new potatoes:

Le Vigne di Zamó 1999 Colli Orientali del Friuli Merlot - Dark garnet. Black-cherry fruit and light herbal scents; ripe and full, fruit forward. It's nice to have a Merlot that doesn't reek of oak.

With venison on a red-wine reduction and pear sauce drizzled with balsamic and garnished with fried parsley:

Livio Felluga 1998 "Vertigo" Cabernet Sauvignon-Merlot delle Venezie - Cleardark garnet. Delicious blackcurrant, varietally correct. Full and bright, abundant fruit, bright acidity and firm tannins.

Intermezzo: Lemon sorbetto with prosecco and vodka.

And finally, with a strudel-like hot apple dessert that hints at Friuli's Austro-Hungarian history:

Girolamo Dorigo 1997 Colli Orientali del Friuli vigneto Ronc di Juri Verduzzo Friulano - Clear gold. Layered honey and herbs. Sweet fruit and tart acid, slightly bitter and very complex. Subtle, evolved dessert wine, not overly sweet but very long.

And then to bed. Now begins a four-day round of visits to regional wineries and food producers, the Friuli DOC events themselves, and, I expect, a lot more food and wine. I'm carrying the Palm Pilot and digi-cam, so stand by for more reports!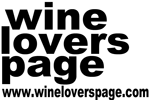 All my wine-tasting reports are consumer-oriented. In order to maintain objectivity and avoid conflicts of interest, I accept no free samples from wineries or distributors, purchasing all the wines I rate at my own expense in retail stores.

Have you tasted these wines?
E-mail me your tasting notes, and I'll consider adding them to this page.
<!TODAY'S TEXT ENDS HERE!>
Next day's report
Friuli Diary 2001
Back to Current Tasting Notes Index