Summer bubbles
When we ran an online poll last month asking your favorite summer sipper, my own choice was "bubbly;" but I had a more specific item in mind than just that generic category. When I'm in the mood for wine that's cooling and refreshing on a sultry summer day, I almost invariably turn to Prosecco.
Prosecco, the light, frothy and crisp sparkler from Northeastern Italy, made from the grape variety of the same name, is a stereotype-breaker. It's not made by the fabled (and hand-made and pricey) Champagne process in which the wine gets its fizz from a secondary fermentation in the individual bottle. Rather, it's made by the bulk, industrial-style "Charmat" process, a vat-fermentation method customarily used in cheap, forgettable bubbly and usually shunned by wine snobs. Let the record reflect that there's an ocean of cheap, forgettable Prosecco out there, too. But the best producers, including many around the Prosecco-making village Valdobbiadene, seem to have mastered the secret of making Charmat work.
Today's tasting is a fine example, and I've got another lined up for evaluation soon.
Meanwhile, I've set up another online poll, this time inviting you to tell us your pick for best value in sparkling wine. Even if you prefer expensive Champagne for those very special occasions, we're betting that you find simpler pleasure in something more affordable for everyday fizz. You'll find the "ballot" at
http://community.netscape.com/winelovers?nav=messages&tsn=1&tid=4527
Please drop by soon and cast your vote (no forum registration is required if you simply vote, although I hope you'll stay around and add a comment). The more voters who participate, the more interesting - if not scientifically valid - the results will be.
---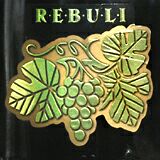 Rebuli Prosecco di Valdobbiadene ($17.99)
This clear, light straw-color wine pours up with a frothy mousse and a lasting bubble stream with the persistence of a real Champagne. A pleasant scent of apples and spice blends with a markedly yeasty aroma of rising bread dough to evoke memories of apple strudel. Carbonation imparts a creamy mouthfeel, with fresh green-apple flavors and just perceptible sweetness well balanced by snappy acidity. U.S. importer: Kysela Pere et Fils Ltd., Winchester, Va. (June 12, 2006)
FOOD MATCH: Like most bubblies, Prosecco makes a versatile companion with just about any food. It was fine with vegetarian dim sum dumplings.
VALUE: My local retail price pushes the high end, as the importer declares a "national retail price" of $16.99, and many vendors offer it for $15 or less. In the abstract, the upper teens approach my comfort limit for Prosecco, based on its longtime status as good bargain fizz; but in fairness, I've paid more for low-end Champagne and California bubblies of no better quality.
WHEN TO DRINK: Ready to enjoy, and it won't gain from cellaring, but don't worry about holding it in a cool place for a year.
PRONUNCIATION:
Prosecco = "Pro-sec-co"
Valdobbiadene = "Vahl-doh-b'ya-day-neh"
WEB LINK:
The U.S. importer has a short article about Rebuli and its Prosecco at this link:
http://www.kysela.com/italy/rebuli.html
FIND THIS WINE ONLINE:
Compare prices and locate vendors for Rebuli Prosecco on Wine-Searcher.com:
http://www.wine-searcher.com/find/Rebuli%2bProsecco/-/-/USD/A?referring_site=WLP
---
TALK ABOUT WINE ONLINE:
I've posted today's column in our Netscape WineLovers Community, where you're welcome to read the replies and add your own comments or questions at this link:
http://community.netscape.com/winelovers?nav=messages&tsn=1&tid=4528
For more advanced wine-enthusiast discussions on this or any wine-related subject, you're welcome in our non-commercial WineLovers Discussion Group, where today's article is featured at this link:
http://www.wineloverspage.com/forum/village/viewtopic.php?t=1653
To contact me by E-mail, write wine@wineloverspage.com. I'll respond personally to the extent that time and volume permit.
PRINT OUT TODAY'S ARTICLE
Here's a simply formatted copy of today's Wine Advisor, designed to be printed out for your scrapbook or file or downloaded to your PDA or other wireless device.
http://www.wineloverspage.com/wineadvisor1/print060614.html