This article was published in The 30 Second Wine Advisor on Wednesday, July 27, 2005.
All that jazz

Last night we stepped out to dinner at a local jazz club, which for me is an experience akin to an American baseball fan dropping in on a soccer match: I could tell it was music, but I didn't really understand the rules of the game. I couldn't hum along with it or tap my toes to it, but after a while it worked its way into my consciousness, and by the end of the game, er, set, I was really getting into it.

Now I'm hooked and will probably become a regular. The venue (The Jazz Factory in Louisville, for the information of locals) is comfortably urbane, and it has recently expanded its light-bite offerings to a full dinner menu by Chef Jeff Jarfi. It's our city's No. 1 spot for serious jazz aficionadoes, not to mention clueless newbies like me.

As we enjoyed the jazz, the dinner and a bottle of decent, affordable Oregon Pinot Noir, I was struck by how nicely the wine and the music went together ... cool and stylish yet accessible, with just enough complexity to get my attention without being too intellectual to enjoy.

Over my years talking about wine in our online communities, light-hearted discussions of matching wine with music have been an often-recurring theme. I tend to connect specific wines with classical genres - Chianti Classico and Verdi's operas being an obvious match, or Bordeaux and Beethoven - but it's easy to make a case for choosing fine wines to accompany just about every musical style from jazz to classic rock to the blues. Ok, maybe not disco, but there has to be a limit somewhere.

If this idea tickles your fancy, I'd be delighted if you would make this the occasion for a visit to the Wine Lovers' Discussion Group, where I daily invite you all to come join in our online conversations about wine. To muse specifically about your favorite musical wine matches, click this link to today's column:
http://www.myspeakerscorner.com/forum/index.phtml?fn=1&tid=64315&mid=553498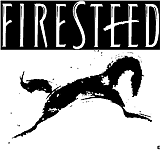 Firesteed 2003 Oregon Pinot Noir
Tasted in a restaurant setting: This is a clear, ruby-color wine, on the light side as is often typical of Pinot. Ripe aromas of red and black cherries and spice, youthfully fresh and appealing. Juicy and forward fruit flavors are soft and sippable, making for an easily accessible sipping wine, but a good lemon-squirt of acidity provides the structure needed to make it a fine partner with food. This easy, food-friendly nature makes it a very good choice for an affordable restaurant wine - or for sipping while enjoying cool jazz. (July 26, 2005)
FOOD MATCH: As Pinot Noir does so well, it married seamlessly with an eclectic variety of dishes on a restaurant table: Potstickers with spicy North African-accented salsas, lamb chops with couscous and mint pesto, and a hearty grilled-vegetable lasagna on a ripe fresh marinara.
VALUE: Its $25 restaurant price is a bit marked up from its usual retail tag in the $10 neighborhood, which is a decent neighborhood indeed for a fruit-forward New World-style Pinot with distinct varietal character.
WHEN TO DRINK: Made for immediate enjoyment, but a year or two on the wine rack shouldn't do it any harm.
WEB LINK:
The Firesteed Website is informative but not entirely current. Its Pinot Noir page, for instance, is updated only through the 2002 vintage:
http://www.firesteed.com/wines/pinot.htm
FIND THIS WINE ONLINE:
Firesteed offers contact information for its distributors, in the U.S. and internationally, at this link:
http://www.firesteed.com/dist/index.htm
These distributors generally are not permitted to sell at retail, but should be able to refer you to a local source.
To find online vendors for Firesteed Pinot Noir in the databases on Wine-Searcher.com, click:
http://www.wine-searcher.com/find/Firesteed%2bPinot/-/-/USD/A?referring_site=WLP
WineLoversPage.com