This article was published in The 30 Second Wine Advisor on Monday, April 4, 2005.
Monday potpourri

In place of the usual topical article, let's get the week rolling with three quick takes on wine-related matters that are piling up in my inbox: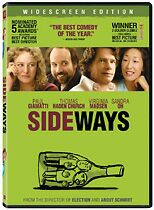 • Sideways DVD hits the market - Alexander Payne's quirky wine-geek movie "Sideways," the much-awarded romantic comedy set in the Santa Barbara wine country, is being released in DVD this week. Just for fun - this is not an advertising message, only a service to wine lovers - we've arranged with the DVD producer to make a few copies available to Wine Advisor readers as contest prizes.
Let's keep this simple: To enter, send me E-mail at wine@wineloverspage.com, explaining in about 100 words why you think you should get one of the DVDs. I'll pick the winners, based on creativity, literary merit and, mostly, which ones make me laugh. Be sure to include your mailing address, but be assured that we'll keep your personal information private (no "spam"!), using it only to notify winners and send out the DVDs.
To read more about the DVD, visit
http://www.buzztone.com/fox/sideways/buzz.asp?ori=3
• Argentina in Wine Tasting 101 - This won't be the first time I've mentioned that, of all the world's wine-producing regions, Argentina - the large, scenic nation that stretches down South America's southeastern flank from the Atlantic to the Andes - may be the No. 1 place to look for consistent wine value.
We'll open up inquiry into any wine from Argentina for discussion in Wine Tasting 101 this month, with the expectation that a lot of Malbec will surely come up for examination during this process. For more information, including an introduction to this month's Argentine guest hosts and the loyal "Three Musketeers" who help run this fun and educational wine-tasting program, click to Wine Tasting 101,
http://www.wineloverspage.com/forum/wt101.phtml
• Primeurs open this week in Bordeaux - It's that time of year again, and perfect spring weather prevails as the major Bordeaux producers open their doors today for the primeur tastings, offering most wine critics, journalists, distributors and importers their first look at the wines of the 2004 vintage. (A few big-name critics, including Robert M. Parker Jr. and representatives of Wine Spectator, got an advance peek last week.)
The rest of the in-the-business world has its chance over the next two weeks, as each major chateau's owners and technical directors preside over 12-hour-a-day open tastings with just-bottled samples of the still young wines offered to visitors for tasting. Considerable expertise is required to gauge the future of such immature wines, and even the major critics are likely to revisit the wines as they mature, and often may revise their early judgements. The bottled wines won't reach the retail market until the summer of 2006, but producers are already in the process of determining the prices that they'll ask for "futures," wine sold by payment in advance of delivery.
For a word about the primeurs from our friends at Château Palmer, see below or click directly to the report by Palmer Technical Director Philippe Delfaut at
http://chateau-palmer.com/wineadvisorprim2004.php
Now, to get things started in Wine Tasting 101, here's a tasty, fruity Malbec from one of my favorite producers, Laurel Glen, a California winery with a significant presence in South America, where it makes and exports excellent wines of value from Mendoza, Argentina. This 2003 "Terra Rosa" Malbec is just off the boat, and well worth seeking out.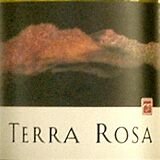 Laurel Glen 2003 "Terra Rosa" Mendoza Malbec ($9.99)
Inky dark reddish-purple in color, this fruit-forward Malbec offers appetizing scents of black cherries, plums and a whiff of dark chocolate. A sniff invites a taste, and the flavor does not disappoint: Full, ripe and juicy black-cherry fruit, nicely displayed on a firm structure of lemon-squirt acidity. There's a hint of tannic astringency in there, but it's almost hidden behind the luscious fruit; a tangy snap of lemons and a mouth-watering hint of cherry-berry fruit persist in a very long finish. U.S. importer: Laurel Glen Winery, Santa Rosa, Calif. (April 1, 2005)
FOOD MATCH: Malbec is a natural with red meat and an exceptional match with traditional pizza; this time I demonstrated its flexibility by pairing it with an Asian-style dish, a stir-fry of duck breast and baby bok choy scented with garlic, ginger and "five spice."
VALUE: Given current exchange rates, it tops the competition in the mid-teens.
WHEN TO DRINK: Delicious now and benefits from its freshness, although its balance and character suggest that it should drink well for several years.
PRONUNCIATION:
Malbec = "Mahl-bek"
WEB LINK
The Terra Rosa Website link printed on the label currently leads to an error message, but you can find detailed information about previous vintages on the Laurel Glen Website, here:
http://www.laurelglen.com/terra-rosa.html
FIND THIS WINE ONLINE:
Find vendors and compare prices for Terra Rosa wines on Wine-Searcher.com:
http://www.wine-searcher.com/find/Terra%2bRosa/-/-/USD/A?referring_site=WLP

Full contents of today's Wine Advisor
WineLoversPage.com