<!TODAY'S TEXT STARTS HERE!>

30 Second Wine Tasting Tip:
The literate wine lover


As I often point out, you don't need a college education to understand wine, and it's entirely possible to enjoy a glass without knowing a thing about it.

But it's also a fact that, at least for those of us who've chosen to make the enjoyment of fine wine a hobby interest, a little effort spent on study can pay dividends in enjoyment.

While you certainly don't HAVE to know anything about the history, geography, geology, agriculture, wine-making or even the cultural heritage behind what's in your glass, it seems to me that paying attention to all these things adds nuance and context to what would otherwise be just another beverage. And in a world that seems increasingly dominated by "dumbed down" entertainment, I'm all for wine as a "thinking person's drink," one that pleases the brain as well as the senses.

In short, reading about wine can almost as much fun as tasting wine ... and as the holiday season nears, you can generally please the wine lover in your life with gifts of books.

Today, then, let me offer a few quick reviews of four new or revised wine books that I've enjoyed recently. Purely by coincidence, they're all by British authors; but they speak authoritatively to wine lovers everywhere. These books are widely available in book stores and wine shops; should you choose to order them online from Amazon.com using the links provided, however, you'll get a substantial discount, and WineLoversPage.com will receive a small commission.

Hugh Johnson's Pocket Wine Book 2002. Speaking of "dumbing down," I'm not sure why the publisher changed the name from "Pocket Encyclopedia of Wine" for this, the 25th annual edition. But the contents remain above reproach. I've been faithfully buying each year's new edition since the early 1980s, and continue to update it annually. While you may need bifocals or a magnifying glass to peruse its tiny type, it's an indispensable companion at the wine shop, with Johnson's good advice on many thousands of wines from around the world, including his simple four-star wine-rating system and his opinions on which vintages are good and which are ready to drink.
Order from Amazon.com for $11.16, a 20 percent discount: http://www.amazon.com/exec/obidos/ASIN/1840004436/robingarrswineloA/.

Real Wine: The Rediscovery of Natural Winemaking, by Patrick Matthews. Wine enthusiasts argue endlessly over the distinctions between "old world" and "new world" wines and the perceived impact of agribusiness and corporate domination on mass-market wines as compared with wines grown organically and made by hand. Matthews writes stylishly and with real passion about artisanal wines and their sometimes quirky makers in this enjoyable book.
Order from Amazon.com for $17.46, a 30 percent discount: http://www.amazon.com/exec/obidos/ASIN/1840002573/robingarrswineloA/.

How to Taste: A Guide to Enjoying Wine, by Jancis Robinson. Robinson, one of the most popular British wine writers (and editor of the massive Oxford Companion to Wine, another must-have reference), recently re-issued this basic but thorough wine-appreciation primer, an updated version of her 1983 "Masterglass," which she calls "a complete wine course for the thirsty." Loaded with colorful photos and concise, well-organized information, it begins with a sound "learning to taste" tutorial, followed by extensive discussions of red, white and sparkling wines and matching wine and food.
Order from Amazon.com for $17.50, a 30 percent discount: http://www.amazon.com/exec/obidos/ASIN/0743216776/robingarrswineloA/.

The World Atlas of Wine. The geography of wine never fails to intrigue me, and I love to study maps of the wine regions I've visited ... and those I would like to see. Hugh Johnson has produced several editions of this fine, large-format book full of maps and photos since 1971; now Jancis Robinson joins him as co-author of this latest, expanded and updated edition published last month. Similar in organization to the previous editions, it contains many of the same maps but much that is new, with expanded sections covering Eastern Europe and the New World in much more detail.
Order from Amazon.com for $35, a 30 percent discount: http://www.amazon.com/exec/obidos/ASIN/1840003324/robingarrswineloA/.

Looking for other wine books? You'll find my favorites on our Amazon.com Wine Bookshelf, http://www.wineloverspage.com/winebook/quickbooks.phtml.

What's your favorite wine book? Write me at wine@wineloverspage.com with your suggestions and reviews, or feel free to post a message on our interactive Wine Lovers' Discussion Group, http://www.wineloverspage.com/cgi-bin/sb/index.cgi?fn=1. I regret that the growing circulation of the "Wine Advisor" makes it difficult for me to reply individually to every note. But I'll respond to as many as I can and do my best to address specific questions. Please be assured that all your input helps me do a better job of writing about wine.

Please tell your wine-loving friends about The 30 Second Wine Advisor, and invite them to register for their own free subscription at http://www.wineloverspage.com/wineadvisor.

30 Second Tasting Notes:
Good value Valpolicella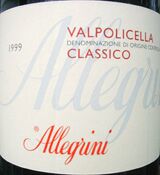 Allegrini 1999 Valpolicella Classico ($9.99)
Valpolicella, a pretty region in the hills above Verona in Northeastern Italy, is one of those wine places that enjoys a less than stellar reputation because it produces a lot of palatable but unexciting everyday wine. But at its best, Valpolicella is anything but boring. This $10 item is a good one, very dark ruby in color, with full black-cherry aromas and hints of spice. Fresh, tart cherry flavors and crisp acidity make it a natural at the table. U.S. importer: Winebow Inc., NYC; Leonardo Locascio Selections. (Nov. 24, 2001)

FOOD MATCH: Excellent with a Venetian veal stew, Sguazeto de Vedel, from Fred Plotkin's fine Friuli-Venezia Giulia cookbook, "La Terra Fortunata."

WEB LINK: The importer's Website is at http://www.winebow.com/, with a fact sheet and reviews of this wine at http://www.winebow.com/shortdet.asp?ID=206.


250 Years of A.A. Ferreira SA


The experience of several generations in the production, aging, blending and marketing of Port Wines, have secured A.A. Ferreira, S.A. with a clear position of leadership in the domestic market, as well as the commercial implantation of the brand in more than 50 countries worlwide. To commemorate its legacy of 250 years of history, A.A. Ferreira S.A. has marked its anniversary with the launch of two unique, limited collections of Ferreira Vintage Ports.

Come and visit these exclusive collections at www.2000yearsvintage.com by clicking to http://www.wineloverspage.com/wineadvisor/porto.html.

California Wine Club:
Need a gift that sparkles?


Need a gift that sparkles? How about a rare Vertical Tasting from Robert Hunter?

The California Wine Club recently acquired the last 180 bottles of Robert Hunter's '93, '94 and '95 Brut de Noirs "Extended Tirage".

As the smallest Champagne House in the US, Robert Hunter's award-winning vintages invariably sell out!

For more information or to reserve a shipment, please call The California Wine Club at (800) 777-4443 or visit the California Wine Club website, http://www.cawineclub.com.

Delivery is limited to locations where interstate wine shipping is permitted by law.

Bonus Tasting Note:
Another holiday Champagne

As we move into the holiday season, I plan continue offering occasional tasting reports on Champagnes and other festive sparkling wines. Because these fine wines tend to exceed the Wine Advisor's usual budget range for wines of value, I will present them as "bonus" extras in addition to our regular wine notes.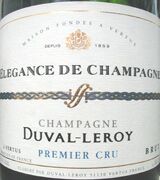 Champagne Duval-Leroy non-vintage "Elegance de Champagne" Brut ($32.99)
Clear pale-brass in color with a constant, long-lived stream of pinpoint bubbles, this delicious wine offers a distinct whiff of cocoa in the aroma, a characteristic I often find in Champagnes with Pinot Noir in the cuvee (blend). Creamy and rich flavors focus on fresh apples and buttered toast. Really an excellent Champagne. U.S. importer: CDL Imports, NYC. (Nov. 23, 2001)

FOOD MATCH: Anticipating a New Year's Eve appetizer, it was a delight with dollops of caviar on sheep's-milk yogurt on savory potato-onion pancakes.

WEB LINK: The English version of the winery's Website is at http://www.duval-leroy.com/html/html_gb/presentation.htm. The site is also available in French and German through its main page, http://www.duval-leroy.com/.


30 Second Administrivia

This free E-mail publication is distributed to subscribers every Monday, and our daily Wine Advisor Express is E-mailed Tuesday through Friday. Previous editions are archived at http://www.wineloverspage.com/wineadvisor/thelist.shtml.

You are on the subscription list because you registered during a visit to Robin Garr's Wine Lovers' Page. To change your E-mail address, switch from the weekly (Mondays only) to daily distribution, or for any other administrative matters, E-mail wine@wineloverspage.com. In the unhappy event that you must leave us, please take a moment to let us know how we could have served you better. In all administrative communications, please be sure to include the exact E-mail address that you used when you subscribed, so we can find your record.

We welcome feedback, suggestions, and ideas for future columns. We do not use this list for any other purpose and will never give or sell your name or E-mail to anyone.

All the wine-tasting reports posted here are consumer-oriented. In order to maintain objectivity and avoid conflicts of interest, I purchase all the wines I rate at my own expense in retail stores and accept no samples, gifts or other gratuities from the wine industry.

More time for wine?

You don't need to wait for Mondays to read about wine! Drop in any time at the Wine Lovers' Page, http://www.wineloverspage.com, where we add new tasting notes several times each week and frequently expand our selection of wine-appreciation articles, tips and tutorials. If you'd like to talk about wine online with fellow wine enthusiasts around the world, click to our interactive, international Wine Lovers' Discussion Group forums, http://www.wineloverspage.com/forum.

Vol. 3, No. 45, Monday, Nov. 26, 2001

<!TODAY'S TEXT ENDS HERE!>

Subscribe (free) to The 30 Second Wine Advisor