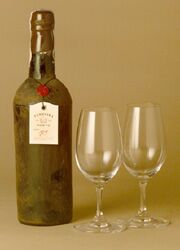 250 Years of A.A. Ferreira SA
A. A. Ferreira S.A. was founded in 1751 by a family of wine-growing landowners in the Douro region. It flourished especially under the leadership of Dona Antónia A. Ferreira (1811-1896), a legendary figure in the history of Port. To commemorate its legacy of 250 years of history, A. A. Ferreira S.A. has marked its anniversary with the launch of two unique, limited collections of Ferreira Vintage Ports.


This offer has ended. Thanks for your support!