<! - Page Contents Begin Here - >
Wine's Winning Ways!
© by Richard Fadeley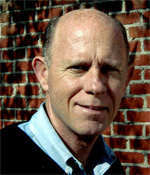 What is it about wine that makes it so different, more interesting, challenging, and satisfying than other beverages? We subject ourselves to the endless choices a wine store offers as we try to discern the merits of one bottle over another. Only in a clothing store or book shop would you spend that much time deciding on a purchase.
Who hasn't returned from a trip with a special bottle nestled in your suitcase, hoping to avoid a mishap? And what other product often requires your self-restraint as it slowly creeps toward maturity, one agonizing year at a time? Raising children or growing a business can offer similar challenges.
There are four distinct facets to the enjoyment of wine that you may not have stopped to consider, so let's break them down:
STUDY: The reading on and studying about wine is crucial to ones appreciation. There are good magazines that delve into different regions and rate the wines (Wine Spectator, Decanter, and Wine Enthusiast come to mind). A good start, but you need more if you are going to get answers about grapes, styles, pairings, and age worthiness. There are many good books, but I would recommend Karen MacNeil's Wine Bible, or Johnson & Robinson's World Atlas of Wine for general information, and a copy of Wine Lover's Companion as a priceless reference. Wine classes and tastings are important to develop your palate so you can appreciate the subtle differences in the hundreds of wines out there as well as a chance to ask questions. Explore and learn!
ACQUIRING: Obviously, to enjoy wine you have to purchase it. But this can be one of the most exciting aspects of the game. Wines sell for different prices and we only see a small % of labels that are out there. Some of the more exciting wines come from small producers and are only distributed in a few states. Travelling to other states or countries can provide a chance to see new wines. When I travel I take an empty 12-bottle shipping carton and-if I'm flying-just check it as regular luggage. This gives me a chance to get bottles not available here. And there is always the Internet, but sometimes that's just too easy! You can get in over your head real quickly, and the shipping and uncertain provenance can negate obvious advantages. It's just more thrilling to find a wine in person, whether in New York, at a winery in Oregon, or the closeout rack at a local shop. What can be more exciting than snagging a 92 point wine for $15.
ÉLEVAGE: This phase can be measured in hours or years. Quite often your purchase won't live to see another day. And that's okay! Most wines are consumed shortly after you buy them. Better wine (not necessarily more expensive) will benefit from a little bottle aging, and most Italian and French reds, as well as some California and Aussie reds usually require it to show their best. And it's during this stage that you reflect on just how and with whom you are going to enjoy the wine-what food, what occasion, what other wines, which friends. This is the rational behind wine collecting. Some would argue that this is the most enjoyable aspect.
ENJOYING: Now it's time to see how well you did on the first three segments! You've decided on the time, friends, and food; slightly chilled the red and maybe even decanted it, or taken the white out of the fridge for 15 minutes; proper stemware makes a big difference, but if you've gotten this far, that is a given. Swirl, sniff and enjoy! You won't always "get it right" but - like golf or tennis - the more you play the better you get.
Each one of these elements carry equal weight and it's this multi-faceted curriculum that makes wine special, and more interesting than other beverages. Pulling the cork and drinking is no more important or nor satisfying than the other rudiments. I've listed a few recent wines and you can see that some have been in my cellar for a while, and some were short timers. Your thoughts and comments? Send E-mail to webwineman@hotmail.com.
Free Times Recent Favorites
Sparklers:
Rotari NV Brut, Trento *** Best Buy! Italy $14
Mumm Napa Cuvée "M" *** Another Best Buy! California $15
Whites:
Drouhin '06 St.-Veran **** Crisp Chardonnay! France $13
René Muré '02 Pinot Blanc, Alsace **** Nice & Nutty! France $14
BEX '05 Riesling, Mosel-Saar-Ruwer *** Great with Food! Germany $10
DuBoeuf '05 Mâcon-Villages *** A Best Buy! France $9
Simonnet-Febvre '04 Chablis **** After 2 Year Aging! France $17
Reds:
Chateau German '01 Bordeaux *** A Best Buy! (From NJ) France $11
Contessa de Leganza '02 La Mancha *** A Best Buy Tempranillo! Spain $9
Chateau Cantemerle, '00 Haut Medoc **** From the Cellar! France $19
Antinori '97 Tignanello **** Top Notch Sangiovese! Italy $55
Our four-star rating system and how it might compare to the Wine Spectator 100-point scale:
* Good (80-84)
** Very Good (85-88)
*** Very Good/Excellent (88-90)
**** Excellent (91+)
March 2008
To contact Richard Fadeley, write him at webwineman@hotmail.com