Wine's Winning Ways
© by Richard Fadeley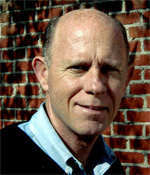 Wine provides enormous pleasure in so many ways, and we often don't realize what a complex beverage it can be. This enchanting libation offers endless choices, but by reading, tasting and comparing various wine styles you will be able to grasp the subtleties that make wine the conundrum that it sometimes can be.
However we can identify four distinct elements of wine enjoyment that might help you appreciate just why wine is such a compelling beverage. The extent to which you enjoy these rudiments will depend on how involved you are in wine appreciation as a pastime. Let's take a look at these processes and how they affect you wine experience.
READING & STUDY: This segment may only consist of talking to a friend or asking a wine consultant for a recommendation, or reading articles in a publication devoted to wine (Wine Spectator, Decanter, and Wine Enthusiast come to mind). A good start, but you need more if you are going to get answers about grapes, styles, pairings, and age worthiness. There are many good books, but I would recommend Karen MacNeil's Wine Bible, or Johnson & Robinson's World Atlas of Wine for general information, and a copy of Wine Lover's Companion as a priceless reference. Wine classes and tastings are important to develop your palate so you can appreciate the subtle differences in the thousands of wines out there, as well as a chance to ask questions. Wine travel is an excellent way to get up close and personal with your favorite wine region, or discover a new one. Explore and learn. You are never too old!
ACQUIRING: Obviously, to enjoy wine you have to purchase it. There are by far more wines as a labeled product than any other item in the market, and locally we only see a sampling of what is out there. Patience is required if you are planning on equipping a modest wine cellar, as your taste will change. Tastings afford opportunities to sample before purchasing, but food changes a wine dramatically, so single bottle purchases are advisable. And there is always the Internet, but be careful here, you can get in over your head real quickly, and the shipping and uncertain provenance can negate obvious advantages. It's just more thrilling to find a wine in person, whether in New York, at a winery in Oregon, or a new vintage or producer at a local shop. And don't forget the convenience of returning a bad bottle for a refund. So this element may be a single bottle for dinner, a mixed case at your favorite store or something as complex as a "futures" purchase of a case of Bordeaux that you won't see for a few years.
ÉLEVAGE: This phase can be measured in hours or years. Quite often your purchase won't live to see another day. And that's okay! Most wines are consumed shortly after you buy them. Better wine (not necessarily more expensive) will benefit from a little bottle aging, and some Italian and French reds require it to show their best. And it's during this stage that you reflect on just how and with whom you are going to enjoy the wine—what food, what occasion, what other wines, which friends. This is the rationale behind wine collecting. Some would argue that this is the most enjoyable aspect. It definitely teaches delayed gratification.
ENJOYING: Now it's time to see how well you've done on the first three segments! You've decided on the time, friends, and food; decanted the red – most reds will benefit from a decant (or at least pouring through an aerator) – and chilled it 15 to 20 minutes in the fridge. Proper stem ware is important, but if you've gotten this far, that is a given. Swirl, sniff and enjoy! If you are paying attention you will learn something each time you "pull a cork".
Each one of these elements carry equal weight and it's this multi-faceted curriculum that makes wine special, and much more interesting than other beverages. I've listed a few of my favorite wines of the past year and where you will likely find them. Enjoy your experiences!
Some of My 2012 Favorites
Bertrand Crémant de Limoux
****
A Best Buy!
France
$ 13
Gloria Ferrer NV Brut
****
Good Effort!
California
$ 17
Deval-Leroy NV Brut, Champagne
****
Classy Bubbles!
France
$ 35
Whites:
Drouhin '10 Mâcon-Villages
****
Crisp Chardonnay!
France
$ 14
Kudos '10 Pinot Gris
****
Nice & Perky!
Oregon
$ 13
BEX '05 Riesling, Mosel-Saar-Ruwer
***½
Great with Food!
Germany
$ 12
Ragotière '09 Muscadet, Sevre & Maine
****
Nice with Mussels!
France
$ 14
CVG '11 Bourgogne Aligoté
****
Delicious & Crisp!
France
$ 15
Rauzan Despagne '11 Bordeaux
****
Nice with a Chevre
France
$ 13
Bernier '11 Chardonnay, Loire Valley
***½
A Best Buy!
France
$ 11
Reds
Debeaune '11 Beaujolais-Village
***½
Tasty & A Best Buy
France
$ 11
Clavijo '07 Reserva, Rioja
****
Delicious Tempranillo!
Spain
$ 15
Chateau Lagrange, '04 St.-Julien
****½
From My Cellar!
France
$ 50
Bouchard '09 Bourgogne, Pinot Noir
****
Nice with Chicken!
France
$ 19
Acrobat '09 Pinot Noir
****
Good Value Here
Oregon
$ 16
Ferraton '09 Crozes-Hermitage
****
Very Nice Syrah!
France
$ 18
Parasis '09 Cuvée Signée, Chinon
****
A Top Cab Franc!
France
$ 15
Folonari '10 Chianti
***½
Good Value Here!
Italy
$ 9
Our four-star rating system and how it might compare to the WS 100-point scale:
* Decent (80-83)
** Good (86-87)
*** Very Good (87-89
**** Excellent (90+)

All ratings are only the opinions of our tasters and not meant to offend your personal favorites.
January 2013
To contact Richard Fadeley, write him at webwineman@hotmail.com