Washington's Wines: Worth a Look
© by Richard Fadeley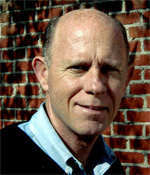 While Washington is easily our number two wine-producing state, it only produces about 10 percent of California's output, about equal to what comes out of Napa Valley alone. And it could be favorably compared to Sonoma in overall quality.
As the U. S.'s northernmost wine-producing region, Washington state has uniquely different soil and climate conditions that give it a clear advantage over the rest of the country, and many other areas as well. Most of its grapes are grown in the southeastern side of the state in the "rain shadow" of the Cascades. This is a high mountain desert with very little rainfall, allowing – through irrigation – precise water management and the absence of disease and rot that most winemakers have to contend with. And because of cold winters that keep phylloxera at bay, the vines can be planted on their own rootstock, which is really more of a curiosity than a quality factor, but it does speak to the differences in terrior. The severe winters can and often do result in damage to vines, which must be replaced sporadically.
As we have noted before, riesling is a big player here, having been replaced by chardonnay as their top grape in 2012. These two varieties are joined by cabernet sauvignon and merlot to comprise their "big four". They account for 75 percent of Washington state wines, and were produced in almost equal tonnage last year. There is growing interest in syrah, pinot gris and sauvignon blanc as well.
This is an evolving region. Vineyard acreage has increased by over 70 percent in the last 12 years, while wineries have exploded from 145 to 690 and counting. Young vines need time to show their best, and finding the best planting sites takes a while too.
With an emphasis on quality, Washington has developed a reputation for good wine. Chateau Ste. Michelle, in Woodinville, is far and away Washington state's largest winery, with ten times the production of second place Hogue Cellars. Ste. Michelle is the state's oldest producer and bottles wine under many different labels (Ste. Michelle, Columbia Crest, Eroica, Snoqualmie, to name a few). They have a welcoming tasting room and offer a tour of the winery that is worth your time. The Columbia Winery is just down the street, so this would be an interesting side trip if you are in the Seattle area. Many good breweries are located in Seattle as well, with Red Hook right across from Columbia.
The vast majority of the grapes used in Washington wines are grown in the Columbia River Valley, while the wineries are mostly located in and around Seattle, closer to the largest metropolitan regions. The grapes are trucked over the mountains to be crushed and vinified. Dependable production and ever increasing plantings keep the lid on grape prices, with Washington grapes selling for a slight premium over California, but at a third the price of Napa fruit. Bottom line: Washington is worth your attention if you are seeking good wines at an attractive price.
We tasted an assortment of Washington wines to get a feel for the style. They are round, full, with good acidity for the most part. The chardonnay and riesling would all be good with food – baked chicken, halibut or cod and most soups – or as an apéritif. Most of the rieslings will be "off-dry" but with good acidity, making them ideal with Asian fare or appetizers.
On the other hand, the reds were big, lush, juicy and tending towards bold, but still user friendly. They are best paired with grilled meats, game, hearty stews and strong cheeses. The moderate alcohol levels help with food pairings. The Gordon Brothers Merlot has been our favorite in several recent tastings. The Kestral Syrah portends a bright future for that varietal.
The whole lineup of Ste. Michelle sparklers offer real value for everyday drinking – think Wednesday night sushi or a starter with smoked salmon or boiled shrimp. Reasonably priced as well.
If you are familiar with Washington wines all of this will seem redundant, but if you are not, give a few of these a try. You won't be disappointed. Let us know what you think.
Washington State Wine Review
Sparklers:
Cht. Ste. Michelle Blanc de Blanc
***
A Best Buy!
Washington
$10
Cht. Ste. Michelle Blanc de Noirs
***
Another Best Buy!
Washington
$10
Whites:
House Wine '11 Riesling
***
A Best Buy!
Washington
$10
Joel Gott '11 Riesling
****
Our Fave and Best Buy!
Washington
$11
Bridgman '11 Riesling
***
Good Vaue Here!
Washington
$11
Pacific Rim Dry Riesling
***
Another Winner!
Washington
$14
Gordon Brothers '10 Chardonnay
***
Nice to Start or With Food!
Washington
$15
Cht. Ste. Michelle '10 Chardonnay
****
Excellent with Food!
Indian Wells
$17
Reds:
Gordon Brothers '08 Merlot
****
Excellent!
Washington
$23
Wild Haven '10 Merlot, Columbia Valley
****
A Best Buy!
Washington
$11
Waterbrook '09 Merlot, Reserve
****
A Solid Wine!
Washington
$21
Cht. Ste. Michelle '10 Cabernet
***
Another Best Buy!
Washington
$11
Waterbrook '08 Cabernet, Reserve
****
Classy !
Washington
$17
Wildhaven '10 Cabernet, HHH
****
This is Worth a Look!
Horse HH
$18
Kestral '08 Syrah, Falcon Series
****
Delicious!
Yakima
$16
Our four-star rating system and how it might compare to the WS 100-point scale:
* Decent (80-83)
** Good (86-87)
*** Very Good (87-89
**** Excellent (90+)

All ratings are only the opinions of our tasters and not meant to offend your personal favorites.
March 2013
To contact Richard Fadeley, write him at webwineman@hotmail.com