Wines for Your Valentine
© by Richard Fadeley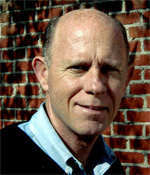 Valentine's Day can be stressful for the faint of heart. If you have no real plan, you will bail for an expensive restaurant and at least a dozen roses. (Good luck getting reservations at any decent place this late!) But you're in luck: you can do Valentine's at home with less stress and get exactly what you want, maybe even have friends over (for a while).
If you wake up and pay attention, you have plenty to time to get this right. Read carefully (there will be a test at the end). We'll provide some rules of the road; you pick and choose. After that, you're on your own.
Rule #1: Second only to flowers, this is wine's big day. Boxes of chocolates are passé. Listen up, guys: today's savvy female is health conscious and relegates the sweets to the end of the meal, not idle dalliance. The pop of a properly opened rosé sparkler will set the tone for a perfect evening. There are many to pick from. See the list below.
You should serve rosé with smoked salmon or boiled shrimp, while a non-rosé sparkler will work better with oysters, shrimp or sushi. If you don't finish the bottle, just reseal with a Champagne closer and finish the wine with dessert or even the next day. Lobster or lobster bisque can be another great match, but I doubt you know how to make lobster bisque. Your local fish monger might just cook a lobster for you if you want to splurge. If you're not into cooking you can always pickup a rotisserie chicken, open a can of Le Sueur peas and make some rice. Tiramisu from a reputable bakery will make a nice dessert and go with any of the sparklers, particularly the Banfi Rosa Regali or any of the rosés. Cooking for you sweetie will accomplish two things. One, she will know you love her because you provide for her and want her to be happy. Two, she will be happy to get back into the kitchen, where she knows the outcome will be more predictable.
Rule #2: This is her day and nothing is more elegant or romantic than a well-chosen bottle of pinot noir or merlot. There's even a perfectly named gamay from a village in Beaujolais (St. Amour) to toast the evening. These wines are soft enough for even white wine drinkers to enjoy, but bold enough to address roast chicken, cocoa spice rubbed pork tenderloin, or even prime rib or beef burgundy. Serve slightly chilled (60°-62°). For the budget minded there are plenty of good choices in the $10-$20 range.
Rule #3: If white wine is your choice, be adventurous and show her that you have some wine smarts with a good food-friendly change-of-pace white. White Burgundy can be very nice with a salad or with salmon. Below we have listed several nice chardonnay and pinot gris that she will enjoy.
Rule #4: Dark chocolate and chocolate desserts pair well with rich reds like right-bank Bordeaux or a Washington state Merlot. Another favorite is a frizzante rosé like Brachetto d'Aqui, a classic match for a flourless chocolate torte or any dark chocolate treat. For a fruity dessert, you're back to the rosé sparklers to finish the bottle you started with.
Rule #5: If you are planning on a night out, do yourself a favor and take a bottle of wine, if the restaurant allows, or review the restaurant's wine list in advance (on the web or via fax) to get an idea of how much you are going to spend, and what wines will pair with likely entrees. This takes a lot of anxiety out of the ordering ritual, and lets you be in control.
Rule #6: See Rule #1. A dozen long stem roses will eat into your wine budget (as much as $75), but a single long stem rose will make a statement ($7.50)! You are the MAN! Splurge on the rosé Champagne or a nice Pinot Noir. She'll be impressed with her wine-savvy guy! Armed with this desideratum you should be well equipped to acquit yourself handsomely on this Saint Valentine's Day.
Sweet dreams!
Wine Review
Sparklers:
Montaudon NV Rosé Champagne
****
A Top Notch Rosé
France
$ 37
JCB No. 69, Cremant de Bourgogne
****
100% Pinot, Nice
France
$ 18
Gruet NV Blanc de Noirs
****
A Best Buy!!
New Mexico
$ 14
Scharfenberger NV Rosé
***
Another Favorite!
California
$ 22
Banfi Rosa Regale, Brachetto d'Aqui
***
Chocolate's Sole-mate
Italy
$ 17
White Wines:
Morgan '09 Chardonnay, Highlands
****
Good Balance, Top Wine
California
$ 16
La Crema '10 Monterey
****
Another Favorite!
California
$ 16
Testarossa '10 Santa Barbara County
****
Easy Drinking Chard!
California
$ 19
Louis Jadot '09 Pouilly-Fuissé
****
Will Never Disappoint!
France
$ 19
Adelsheim '10 Pinot Gris, Willamette
***
Nice With Salmon!
Oregon
$ 13
Drouhin '10 La Foret, Bourgogne
***
A Best Buy!
France
$ 12
Red Wines:
Henry Fessy '09 Saint-Amour
****
A Best Buy, Delicious!
France
$ 15
Gordon Brothers '07 Merlot
****
A First Rate Merlot!
Washington
$ 28
Cottesbrook '09 Pinot Noir, South Isl.
****
Complete Package!
New Zealand
$ 20
Steelhead '09 Sonoma Cty Pinot Noir
****
Very Sexy Pinot!
California
$ 13
La Crema '10 Pinot Noir, Monterey
****
A Group Favorite!
California
$ 19
Kris '08 Heart Merlot , Sicilia (IGT)
***
A Best Buy!
Italy
$ 10
Our four-star rating system and how it might compare to the WS 100-point scale:
* Decent (80-83)
** Good (86-87)
*** Very Good (87-89
**** Excellent (90+)

All ratings are only the opinions of our tasters and not meant to offend your personal favorites.
February 2012
To contact Richard Fadeley, write him at webwineman@hotmail.com