<! - Page Contents Begin Here - >
St. Valentine's Wines
© by Richard Fadeley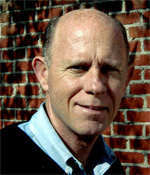 So, you have waited until the last minute to plan for the big day. Now, just what are you going to do to impress your sweetie? We've got solutions for every pocketbook, but first, a few "Rules of the Road" about wine and the amorous celebration.
Rule No. 1: Second only to roses, this is wine's big day. Chocolates are passé. The savvy female is health-conscious and relegates the sweets to the end of the meal, not idle dalliance.
Rule No. 2: The opening salvo is the purview of the rosé sparkler, and more specifically - if you've had a good day at the track - that would be a rosé Champagne. This will set the tone for the evening, and if you don't finish the bottle just reseal with a Champagne closer and finish the next day. We will recommend several in varying price ranges, but this is a great way to begin the whole affair. Serve with smoked salmon, boiled shrimp or, most appropriately, oysters-on-the-half-shell. Remember to wear a glove on the "oyster-holding-hand". I'm nursing a gash in my palm right now from not following this advice.
Rule No. 3: I'm a fan of big red wines, but this is her day and nothing is more elegant or romantic than a well-chosen bottle of Pinot Noir. These wines are soft enough for even white wine drinkers to enjoy but bold enough to address roast chicken, cocoa spice rubbed pork tenderloin, or even prime rib or beef burgundy. Serve slightly chilled (no colder than 60F). For the budget-minded a nice cru Beaujolais such as a Julienas or Moulin-a-Vent will work well too and can be easier to find. Recommendations follow.
Rule No. 4: If white wine is your choice, be adventuresome and show her that you have some "wine smarts" with a good food-friendly change of pace. Again we have recommended a few that are sure to please. Here we would probably pair with chicken or fish or a Caesar salad. Most of these will even stand up to a plank grilled salmon, with a brown sugar and Dijon mustard glaze.
Rule No. 5: Dark chocolate and chocolate desserts pair well with rich reds like right-bank Bordeaux or a Washington state Merlot. Another favorite is a fizzy rosé (Brachetto d'Acqui) from Italy, a classic match for a flour-less chocolate tort, or any dark chocolate treat. For a fruity dessert you are back to the rosé sparklers to finish the bottle you started with.
Rule No. 6: If you are planning on a night out, do yourself a favor and either take a wine with you (local law permitting) or review the restaurant's wine list ahead of time (on the web or via fax), and get an idea of how much you are going to spend and what wines will pair with likely dinner choices.
Rule No. 7: See Rule No. 1. A dozen long-stemmed roses will eat into your wine budget (as much as $75), but a single such rose will make a statement ($7.50)! BAM! Splurge on the rosé Champagne or a nice Pinot Noir. She'll think you're a genius!
Armed with these "can't miss" axioms and one or two of these wines (or one of your favorites) you've pulled off another memorable evening. Let us know what wines you enjoyed and what you paired them with. Send E-mail to webwineman@hotmail.com. We enjoy hearing from you. Happy Holidays!
Free Times Free Times Valentine Wines
Sparklers:
Castleblanc Rosé *** Nice Cava Spain $7
Chateau St. Michelle Blanc de Noirs *** A Best Buy! Washington $11
Boillot Crement de Bourgogne Rosé **** Personal Favorite France $14
Mumm Napa Blanc de Noirs **** Raspberries & More! California $16
Schramsberg Brut Rosé **** Most Impressive California $34
Moet Nectar Imperial **** Off Dry Champagne! France $45
Pommery Brut Rosé *****Top Notch! France $60
Banfi Rosa Regale, Brachetto d'Acqui *** Chocolate's Soulmate Italy $16
White and Pink Wines:
Folie a Deux 2006 Ménage à Trois *** Colorful Rosé California $10
San Guiseppe 2005 Pink Pinot Grigio *** Dry & Pink! Italy $10
BEX Riesling, Mosel-Saar-Ruwer *** A Foodie's Delight Germany $11
Hugel 2005 Cuvee Les Amours **** Crisp Pinot Blanc France $13
King Estate Pinot Gris *** Nice With Salmon Oregon $16
Macarini 2006 Moscato d'Asti **** An Off Dry Surprise Italy $18
Simmonet-Febvre 2005 Chablis **** Flinty Chardonnay France $18
Red Wines:
Georges Duboeuf 2005 Julienas *** A Best Buy! France $11
Angeline 2005 Pinot Noir *** A Best Buy! California $14
Champy 2005 Bourgogne *** Nice Vintage! France $18
Louis Jadot 2004 Chateau Des Jacques **** Excellent Gamay! France $25
Ambroise 2003 Cotes de Nuit Village **** Classy Pinot! France $30
Our four-star rating system and how it might compare to the Wine Spectator 100-point scale:
* Good (80-84)
** Very Good (85-88)
*** Very Good/Excellent (88-90)
**** Excellent (91+)
February 2008
To contact Richard Fadeley, write him at webwineman@hotmail.com