Wines for Your Sweetie
© by Richard Fadeley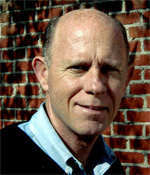 Ladies, please excuse yourself and read no further, this article is for the male of the species. You can wait for the results and be appropriately dazzled and impressed by how savvy your beer-guzzling, football-crazed and golf-loving beau is when it comes to the finer things in life.
Guys, the big day is upon us and it's your turn on the witness stand. How well will you acquit yourself? As usual we are here to solve at least part of the problem, by helping with the wine selection, either at home or in public. Let's face it, you will have your hands full with flowers, presents and food; but nothing makes a meal more special than a well-chosen bottle of wine!
Women are always flattered with a sparkling wine such as Lucien-Albrecht Crémant d'Alsace ($16), Gruet Blanc de Noirs ($15) or Chateau St. Michelle Blanc de Noirs ($9) with its nice copper hue. The 2001 Domaine Carneros ($19) was a favorite in our last tasting and can be a refreshing aperitif with smoked salmon or shrimp cocktail.
If you really want to impress - and a classy dame will appreciate the difference - Champagne carries the ultimate panache. Taittinger Prestige Rosé ($45) or the Laurent-Perrier Rosé ($45) are both nice choices for Valentine's and will get the point across that you are willing to spare no expense in the pampering of your lady on this special day. Any of these sparklers will also make a nice accompaniment with a meal of crab cakes, grilled or baked salmon, and they can be "bombs away" with steamed lobster with melted butter or a cocktail sauce. Serve the rosés as an aperitif or with dessert.
If you are looking for a romantic red wine to accompany a meal I might suggest the sexiest of wines, Pinot Noir. California is producing some good examples of this recalcitrant grape, '01's from Foley Santa Maria ($27) and the '01 King Estate ($20) from Oregon are good picks. The '01 Migration from Duck Pond ($26) was a top wine in a recent tasting, and the '03 Blackstone is a good value ($10). Nobilo offers a winner from New Zealand with its '03 Icon from Marlborough ($18).
For real fireworks you will need to look to Burgundy, where Pinot Noir reaches its ultimate expression. You might look for something with a little age on it like a '99 villages or premier cru wine. A few that are floating around town are an '02 Rodet Bourgogne ($12) or the stunning '99 Morot Beaune-Toussaints 1st Cru ($40). Serve these with a salmon Caesar salad or grilled portobello mushrooms. If you choose a Burgundy from the excellent 2002 vintage, it may benefit from a little air - maybe 1-2 hours in a decanter.
If you can find an '03 Moulin-a-Vent from Georges DeBoeuf (Domaine des Rosiers, Tour de Bief or "Flower Label," all around $13) all excellent cru Beaujolais from the super-hot "Vintage of the Sun," serve with blackened chicken or grilled salmon. If your sweetie prefers a white wine, try something appropriately different like a Hugel Cuvée Les Amours ($13). This 100 percent Pinot Blanc will be a refreshing change of pace from a Chardonnay and can transform a simple meal of chicken or fish into an elegant repast.
If chocolates are in the offing, consider a nice Merlot such as the '00 Rocher-Calon from Montagne-St.-Emilion ($13) or Painter's Cove Merlot from South Eastern Australia ($8). With a chocolate dessert, you will dazzle the object of your affections with Banfi's Rosa Regale ($16), a perfect way to wrap-up a perfect evening: This tasty Italian sparkler exhibits loads of roses and raspberries with a less-than-lethal 7 percent alcohol content.
Should you plan on taking this show on the road, do yourself a favor and either take a wine with you or review the restaurant's wine list ahead of time - on the web or via fax - to get an idea of how much you are going to spend and which wines will go well with likely entrees. We would like to hear about your evening and hope you have an enjoyable one. We would also love to hear about your favorite wines and serving suggestions. allsteel@msn.com. Happy Valentine's!
Free Times Valentine Wines
Sparklers
Taittinger Prestige Rosé **** Lovely Champagne France $50
Laurent-Perrier Cuvée Rosé **** Very Nice Champs France $50
Domaine Carneros, '01 Brut **** Top Notch Wine California $ 19
Lucien-Albrecht Crémant d'Alsace **** Another Favorite France $16
Gruet Blanc de Noirs *** Good Value New Mexico $15
Chateau St. Michelle Blanc de Noirs *** A Best Buy Washington $8
Banfi Rosa Regale *** Chocolate's Soulmate Italy $16
Red wines
Morot '99 Beaune-Toussaints 1st Cru ***** Outstanding Pinot France $40
Foley Pinot Noir, '01 Santa Maria **** Excellent Pinot California $26
Migration PN, '01 Anderson Valley **** Another Star California $26
Duboeuf '03 Moulin-a-Vent, Rosiers **** A Best Buy France $13
Cht. Rocher-Calon, '00 St-Emilion **** A Best Buy Bordeaux $13
Nobilo PN '03 Icon, Marlborough *** Good Choice New Zealand $18
Rodet '02 Bourgogne Pinot Noir *** A Best Buy France $12
Blackstone PN, '03 St. Lucia Highlands *** A Best Buy California $10
Painter's Cove Merlot, '03 SE Australia ** A Best Buy Australia $8
Our four-star rating system and how it might compare to the Wine Spectator 100-point scale:
* Good (80-84)
** Very Good (85-88)
*** Very Good/Excellent (88-90)
**** Excellent (91+)

February 2005
To contact Richard Fadeley, write him at allsteel@msn.com
Back to the WebWineMan index page
<!- Page Contents End Here ->