Talking turkey!
© by Richard Fadeley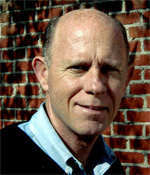 With our national day of Thanksgiving fast approaching you should be planning your menu and guest list and we are here to help with the wines. If you are in charge of the wine list for this "feast of feasts" you are confronted with a panoply of flavors and seasonings that can present a real challenge on this special day. Everyone has an opinion on what goes with turkey (lots of wines do) but it's the dressing, gravy and all the side dishes that make this big meal the "Rubik's cube" of food and wine pairing. So we used this as an excuse to stage a seasonal blind tasting to see if we could solve the puzzle.
We prepared a traditional Turkey Day spread complete with two different dressings (oyster and sage), gravy, baked sweet potatoes with a topping consisting of cranberries, pecans, pears and brown sugar (Bon Appétit, November '02). We also had a green bean casserole (it wouldn't be Thanksgiving without it), a citrus salad with chopped walnuts, homemade bread and of course, the guest of honor, a grilled turkey breast. With forks in hand we diligently worked our way through 18 wines, white and red, to find out firsthand just what does go best with our American holiday meals.
As we like to do at our house on special occasions, we started off with a refreshing flute of sparkling wine, in this case we chose a Cremant d'Alsace from Lucien Albrecht, but just about any brut or extra dry sparkler will elevate your spirits and put everyone in a festive mood. Then it was taste and sip, sip and taste. Some of the entries seemed to get lost amid some of the rich flavors bouncing across our palates, but we found some interesting wines that were just the right dose of savoir faire to fit nicely with the food.
Our overall favorites were a mid-weight Pinot Noir (Beringer Founder's Estate) and a Côtes du Rhone (Domaine De L'Enclos) that played perfect supporting roles without too much authority. This is not a time for a domineering Cabernet or a clumsy California Chardonnay. This dinner wine will have to share the spotlight with Aunt Sally's casserole and be enjoyed by folks who might not have wine on a regular basis. Several other reds seemed to play along nicely. People often mention America's own Zinfandel at Thanksgiving and we found one that fit nicely, Dry Creek Heritage Clone. You have a lot to choose from if you like Merlot, but the 2000 Bogle was a favorite and a Best Buy as well. A new California winery served up a well-rounded Syrah (Rock Rabbit) that was nice and another Pinot (Jekel) completed out favorite reds.
When we pulled off the bags, we were surprised to find some unusual names and faces among the whites. Our favorite, and my first encounter with it, was a fairly sweet Muscat (St. Supery Moscato) that seemed to be made for the food. It rolled right along with the rich sweet potatoes and had a captivating floral nose with "spice and nutmeg" notes. The Chateau St. Jean Gewürztraminer was another hit that would make you look like a wine wizard and impress your guests. Another Gewurz from Kendall-Jackson, a Gewürztraminer/Riesling blend from Villa Maria and a favorite Riesling from St. Michelle rounded out the popular whites. "Gewürz" is German for "spice" and "Tramin" is a town in northeastern Italy where it is believed that this crisp and spicy grape originated. Therein lies the etymology of this floral wine that has been referred to as a vinous curry with constantly changing flavors and aromas. Choose a dry or medium sweet Gewürz (not a late harvest) for the meal.
All of our ratings compare the wines with the food and not the wine alone; and you will notice that all of these wines are under $20, most around $12. Now you have no excuse not to serve a red and a white wine, for those who want wine, with your holiday meal. Let us know how your feast turns out and what your favorite wines were. We'd also like interesting recipes. Send us E-mail at webwineman@hotmail.com.
Free Times Turkey Day wines review
Whites
St. Supery Moscato, '01 **** Best White California $15.99
Ch. St. Jean Gewürztraminer **** A Star of the Tasting California $11.99
Kendall-Jackson Gewürztraminer *** A Best Buy California $9.99
Rosemount Traminer/Riesling *** If you can't decide! Australia $9.99
Chateau St. Michelle Reisling *** A Best Buy Washington $9.39
Reds
Beringer Founder's Estate Pinot Noir,'00 **** Best of Tasting California $11.99
Dom. De L'Enclos Cotes du Rhone, '00 **** Tied for First Place France $12.99
Bogle Merlot '00 **** A Best Buy California $10.99
Rock Rabbit Syrah, '01 **** Consistent Winner California $14.99
Dry Creek Heritage Clone Zin, '00 **** A Best Buy California $14.99
Jekel Pinot Noir, '00 *** A Perennial Star California $16.99
Our four-star rating system and how it might compare to the WS 100 point scale:
* Good (80-84)
** Very Good (85-88)
*** Very Good/Excellent (88-90)
**** Excellent (91+)
All ratings are only opinions of our tasters and not meant to offend your personal favorites.
November 2002
To contact Richard Fadeley, write him at webwineman@hotmail.com