<! - Page Contents Begin Here - >
A Case of Summer Wines
© by Richard Fadeley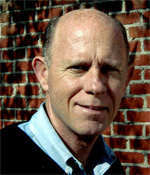 The American-born British writer Henry James once called the phrase "summer's afternoon" "the two most beautiful words in the English language," and I couldn't agree with him more! Sure it's hot, but when can you get long days, fresh peaches, homegrown tomatoes, silver queen corn, squash, cucumbers, outdoor grilling, trips to the beach and the lake? I could go on and on. It is my favorite three months of the year. And time to explore lighter refreshing wines.
Rosés of course come to mind.
We thought this would be a good time, though, to look at a few wines other than just rosé, unusual and different wines from all over, trying to keep the price under $20.
Last week was spent tasting summer-weight whites, reds and rosés, to explore and try new and different regions and varieties.
There were some surprises. A perky Grecian white was a hit and we were reminded just how good Spanish Alberiño can be. We also reconnected with a few favorites from California. Buying a mixed case can be fun, as you pick out wines and play with the possible pairings and friends that you will share them with. There is so much more to a bottle of wine than just a label or a grape – something more personal, that connotes an experience and a connection with the food and the occasion.
We were surprised at the range of nice wines. Starting with a Sandgrube '09 Grüner Veltliner from Winzer Krems (Austria) that showed kiwi and key lime, with nice acidity. Another old favorite from Spain's western region, Rias Baixas, the Licia Alberiño was a hit with a fish stew of mussels, grouper, swordfish, shrimp, and crab, as was the Pine Ridge Chenin Blanc-Viognier.
We are eating a lot of fish these days, and with baked grouper and a fresh tomato salsa we served the Boutari '08 Moschofilero and the Santi '08 Soave; both were on point and delicious! Soave is Italy's signature white, from the Veneto in the northeast, and made from the Garganega grape, and can rival some white Burgundies. Banfi weighs-in with their '09 Centine Bianco, a tasty blend of Tuscany grapes (Sauvignon Blanc, Chardonnay and Pinot Grigio) that is hard to resist. Just an all-around classic summer white!
Another often overlooked white is Muscadet from the Loire valley and the Chateau La Noe '08 Muscadet, Sevre et Maine sur Lie denotes extended lees aging that results in a complex refreshing wine, ideal with seafood.
The '08 Rothschild Prestige Bordeaux Blanc is a blend of Semillion and Sauvignon Blanc and was perfect with fresh homemade gazpacho. And the La Cabriole '09 Rosé de Saumur went nicely with fresh-caught baked flounder.
Our old favorite Frexienet Cordon Negro Brut NV will never disappoint, and will go with a wide range of dishes. Keep one in the fridge for unexpected guest or Wednesday night sushi!
If we are talking about summer wines, you have to include a Sauvignon Blanc from New Zealand. They have developed a distinctive style that works well as an apéritif with goat cheese and crudités. We liked the Yealands '08 from Marlborough.
For you red wine fanatics (and I am one), J. Lohr stirs up some old-world memories with their eclectic '09 Wildflower, made from Valdiguié, also known as Napa Gamay. Not too different from another favorite – '08 Deboeuf '08 Jean Descombs, Morgon from Beaujolais and the Gamay grape. Both of these wines will satisfy the red wine craving during hotter months, as they will benefit from a slight chill (57°-60°). They are lighter reds for the summer, and go well with with burgers, salmon, etc.
No discussion about summer wine would be complete without touching on Chardonnay. It's one of my favorites and I'm sure one of yours too. We tasted several – some new, some familiar. I continue to favor the Louis Jadot '08 or '09 M‰con-Villages; it just seems to cover all the bases. But we were pleasantly surprised with a new (to us) wine – Dom. Alfred '08 Chamisal Vineyards (Central Coast). 100% stainless steel with no oak influence, it shows a crisper style and is very nice for warmer weather and lighter food. You might like it if you want to experience something different.
Our favorites should give you a good place to start, and you should have no trouble putting together a twelve bottle case (with discount). So get busy, before the warm weather is gone. Those peaches – and summer – will be a memory before you know it!
Summer Wine Review
| | | | |
| --- | --- | --- | --- |
| La Cabriole '09 Rosé de Saumur | **** Delicious! | France | 9.99 |
| Rothschild '08 Bordeaux Blanc | **** Another Star! | France | 12.99 |
| Pine Ridge '08 Chenin Blanc-Viognier | **** A Best Buy! | California | 12.99 |
| Banfi '08 Centine Toscana Bianco | **** Tasty Blend, Best Buy! | Italy | 10.99 |
| Chateau La Noe '08 Muscadet | **** Another Best Buy! | France | 9.99 |
| Santi '08 Soave (DOC) | **** Good Value Here! | Italy | 12.99 |
| Freiexnet Cordon Negro Brut, Cava | *** Good Value Sparkler! | Spain | 8.99 |
| Licia '08 Albariño | **** Aromatic & Crisp! | Spain | 11.99 |
| Boutari '08 Moschofilero | *** Light and Fresh! | Greece | 8.99 |
| Sandgrube '09 Grüner Veltliner | *** Another Good Value! | Austria | 9.99 |
| Dom. Alfred '08 Chamisal | *** Tasty Wine from CA | California | 16 |
| J. Lohr '09 Wildflower | *** Summertime Red! | California | 12.99 |
| DeBoeuf '08 Descombes, Morgon | **** Nice with Salmon! | France | 12.99 |
| Jadot '09 M‰con-Villages | **** On Point Chardonnay | France | 11.99 |
| Yealands '08 Sauvignon Blanc | **** A Zesty Quaff! | New Zealand | 13.99 |
Our four-star rating system and how it might compare to the Wine Spectator 100-point scale:
* Good (80-84)
** Very Good (85-88)
*** Very Good/Excellent (88-90)
**** Excellent (91+)

All ratings are only the opinions of our tasters and not meant to offend your personal favorites.
August 2010
To contact Richard Fadeley, write him at webwineman@hotmail.com