Put a Little Sparkle in your Summer
© by Richard Fadeley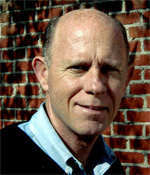 We talk regularly about Champagne and how it can define a moment, or even create one, but the same applies to most any sparkler. So this month we want to take a look at the "second stringers", the "also-rans" and "bridesmaids" of sparkling wine. And they are not too shabby in their own right. You do have to be from Champagne (France) to call yourself Champagne, but there are many other regions that will – given a chance – command almost as much attention, albeit at a more modest price. Once a year we look at all sparkling wines, and the Champagnes tend to dominate, so in the middle of the summer we wanted to give all of the other contenders a chance to shine, on their own.
Special occasions are not the only time to serve a sparkler, but you can make any occasion special when you do. It's also an inexpensive way to make anyone feel special. After all, they don't know what you paid for the wine, they just know it is "Champagne" and that alone is cause for celebration. Take a look at some of these prices and you will immediately see why we like these wines as, if not everyday wines, at least weekly indulgences.
Most of these wines are produced using the same time-honored method that is used to make Champagne, where the secondary fermentation takes place in the same bottle that you buy the wine in. It is more time consuming, but has become the standard for sparkling wines. You will typically see the words "Method Traditional" or "Methode Champenoise" when the wine is made this way. A few regions will use the tank method using a large tank for the secondary fermentation, and the wine is transferred, under pressure to create the bubbles. Prosecco is made this way, but good wine makers can, and do, make interesting wine using this technique. The wine maker is more important than the process used.
Sparklers are great as starters, but they also go with food like no other. If you are ever troubled over what to serve with corn chowder or maybe a Cobb salad you will never be off the mark with a bubbly. Sushi is another great way to enjoy bubbles. Try a Wednesday night "take-out" from you favorite sushi bar. These wines have good acidity which allows them to stand up to fish, crab cakes, soups and salads, while the rosés are "on point" with most desserts. We had a molten lava cake with the Foos Marai Roös rosé and the Rosa Regali "Braquetto D'Aqui. Both were memorable. We had the Lucien Albrecht Rosé with smoked salmon as a starter land it was another hit. Sparklers just make wine pairings easy. Salty is a marker for bubbles, think caviar, oysters, or smoked salmon. For a "cheap date" even potato chips work.
Sparklers should be enjoyed year-round and not only during the holidays. You might feel a little pretentious having a sparkling wine mid-week, but you'll get over it. It might even change your outlook on life.
Tell us about your favorite wines and what you like to serve with it. You may request any of our menus from our tastings via e-mail, and let us hear from you about your favorite wines and what other wines would like to see us review.
Non-Champagne Sparkler Review
Domaine Carneros '11 Brut
****
Best of Tasting
California
$25
Clara, NV Brut, North Coast
****
A Close 2nd, Best Buy!
California
$16
Scharffenberger NV Brut
****
Another Best Buy!
California
$15
Mumm Napa Cuve M
****
Another Winner!
California
$18
Gruet Blanc de Noirs, NV Brut
****
A Classic Wine!
New Mexico
$18
Bourgier Vouvray, NV
****
Another Favorite.
France
$19
Jaillance Cremant de Bourgogne
****
Big Time Best Buy!
France
$10
Bouvet Brut
****
Tasty & A Best Buy!
France
$13
"Kim Crawford '09 Small Parcel "Fizz"
****
Nice Mousse! Tasty!
New Zealand
$22
Saint-Hilaire '11 Blanquette de Limoux
****
Another Best Buy!
France
$11
Chateau St. Michelle Brut
***1/2
Nice Wine, Best Buy!
Washington
$10
Segura Viudas Brut, Cava
***1/2
A Solid Best Buy!
Spain
$9
Jaume Serra Christalino Brut, Cava
***
All Time Best Buy!
Spain
$8
Sparkling Rosé
Lucien Albrecht Brut Rose, Cremant
****
Our Top Rosé!
Alsace, France
$21
Berlucchi '61 Rosé, Franciacorta
****
Another Star!
Italy
$24
Foss Marai Roös Brut
****
Italian Star!
Itlay
$18
Banfi Rosa Regali, Braquetto d'Aqui
****
With Chocolate!!!
Italy
$16
Our four-star rating system and how it might compare to the WS 100-point scale:
* Decent (80-83)
** Good (86-87)
*** Very Good (87-89)
**** Excellent (90+)

All ratings are only the opinions of our tasters and not meant to offend your personal favorites.
June, 2014
To contact Richard Fadeley, write him at webwineman@hotmail.com