Wine for Summer: Sauvignon Blanc
© by Richard Fadeley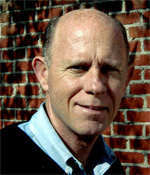 When you think about summer wines, there are two that automatically qualify as "official wines of summer": crisp dry rosés and frisky Sauvignon Blancs. This month we will study the latter and focus on the former in another article. There are of course several other European whites that will fill this bill very nicely as well, we have noted these alternate whites in other articles and continue to sing their praises.
Sauvignon Blanc probably originated in southwest France and is credited with being, along with Cabernet Franc, the parents of Cabernet Sauvignon. It's a remarkable pedigree in wine lineage, and one that helps explain the importance of this grape and its place in the wine hierarchy. So let's take a look at a wine that is clearly in the "noble grape" category.
"Crisp" would be a typical descriptor for Sauvignon Blanc, with "old world" Sauvignon showing minerality with more grassy and herbal components while "new world" Sauvignon will exhibit more stone fruit and kiwi notes, making it a perfect aperitif wine. This wine works well with light fish dishes, shell fish, hummus, olives, and is one of the few wines that pairs well with asparagus. When you look for a nice summer sipper you tend to look for crisp acidity, appealing aromas, and a reasonable price. These light- to medium-bodied wines are one of our favorite summer quaffing wines. Crisp acidity and citrus notes make this a perfect "slap-in-the-face" starter.
We joined one of my daughters for Mother's Day to taste these wines before a special dinner, along with a nice selection of appropriate appetizers, bagged up the wines and went to work sorting out our favorites. The tasting table consisted of home-made guacamole, steamed artichokes, hummus with crackers, an assortment of mostly goat cheeses and a Brie, thinly sliced salami, green olives, cornichons, smoked almonds and sliced bread. After the formal scoring we were presented with a baked halibut on polenta with a wine-butter reduction, then crispy prosciutto and fried kale, followed by a Key-lime pie. All were good matches for the wines.
With lazy afternoons right around the corner you will enjoy these wines as an "end-of-the-day-salute" with an assortment of healthy snacks (celery, carrots, cauliflower and asparagus), while a good goat cheese is a classic match here.
One of the hurdles that lesser grapes deal with is the "glass ceiling" imposed by the marketplace. Most West Coast producers buy their grapes from independent producers, and in Napa, Sauvignon Blanc grapes sell for 20% less than Chardonnay. This is the same problem that pinot gris faces in Oregon, and something that makes it hard for a variety to rise to its maximum potential. This is not the case in Bordeaux or the Loire, however, where Sauvignon is prized as a white grape and doesn't have to compete with the popular Chardonnay. In Bordeaux you will usually see it combined with Semillon to produce a softer style that is quite good. Sauvignon is the star in and around the Loire Valley villages of Sancerre and Pouilly Fumé where it has achieved world class prominence as a varietal wine, and New Zealand has staked their reputation on this grape with a bold grassy style. There they use virtually 100% screw caps, which is one of the best improvements in bottling technology for most wines.
This tasting was a true mix from all over, and each area seemed to produce a top wine. Whitehaven from New Zealand was again our top wine, as it was several years ago, while Napa (Ferrari-Carono), Chile (Concha Y Toro) and several French wines showed just how universal this grape, unlike a few years ago when California was the big winner, and is indicative of the attention being given to Sauvignon around the world.
Sauvignon Blanc is an easy wine to buy. It's hard to find a bad one and reasonable pricing helps, too: they are rarely more than $18. We found some "Best Buys" that were way below that. If you are new to Sauvignon Blanc, we can recommend any of these wines for spring or summer drinking, but remember, this wine can work nicely with seafood or salads throughout the year. Tell us about your favorite wines and what you like to serve with it.
You may request any of our menus from our tastings via e-mail, and let us hear from you about your favorite wines and what other wines would like to see us review.
Sauvignon Blanc Wine Review
| | | | | |
| --- | --- | --- | --- | --- |
| Whitehaven '13 SB, Marlborough | **** | Best of Tasting | New Zealand | $ 15.99 |
| Ferrari-Carano '13, Sonoma | **** | A Close Second! | California | $ 13.99 |
| Concha Y Toro '12 Grand Reserva SB | **** | Another Star! | Chile | $ 15.99 |
| Ladoucette '10 Les Deux Tours | **** | A Top Scorer! | France | $ 13.99 |
| Cht. Lamothe Haux '12 Bordeaux | **** | Classic White Bdx! | France | $ 16.99 |
| Cht. La Freynelle '13 Bordeaux Blend | **** | A Personal Favorite. | France | $ 12.99 |
| Cht Bonnet '12, Entre-Deux-Mers | **** | Top Notch SB! | France | $ 12.99 |
| Cht Palene '13 Bordeaux | **** | A Best Buy! | France | $ 9.99 |
| Villa Maria '13 Private Reserve | **** | Another Best Buy! | New Zealand | $ 9.99 |
| Cht Coucheroy '11 Pessac-Leognan SB | *** | Will Get Better! | France | $ 17.99 |
| Decoy '12 Sauvignon Blanc, Sonoma | *** | My Top Wine! | California | $ 17.99 |
| Bougrier, VdP Val de Loire SB | *** | A Personal Favorite! | France | $ 11.99 |
| Angeline '10 Russian River Valley SB | *** | CA Star! | California | $ 12.99 |
| Santiago Station NV, Sauvignon Blanc | *** | A Best Buy! | Chile | $ 5.00 |
Our four-star rating system and how it might compare to the WS 100-point scale:
* Decent (80-83)
** Good (86-87)
*** Very Good (87-89)
**** Excellent (90+)

All ratings are only the opinions of our tasters and not meant to offend your personal favorites.
June, 2014
To contact Richard Fadeley, write him at webwineman@hotmail.com