<! - Page Contents Begin Here - >
Gimme That Old-Time Religion!
© by Richard Fadeley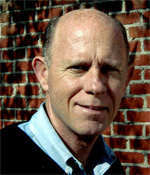 Remember when you were a kid and outside playing? Sweaty, tired and thirsty! And your mama called you and your friends in for some refreshments. I don't care how much fun you were having, this was always worth stopping for. There would be a cool pitcher of "Kool-Aid" and maybe some peanut butter crackers or homemade chocolate chip cookies.
Fast forward to the present! You've come home from a hard day at work, or trying to keep up with the children (or both), and you "fixed" an old-fashioned relish tray and some cheese, and chilled down a dry rosé, just for the two of you! The more things change, the more they... OK, maybe I'm being too sentimental, but over the last few years I have really grown fond of what is becoming the fastest growing segment of the wine world. Rosés are sweeping the world (particularly Europe) and have become the hottest trend in wine consumption.
Rosé wines are somewhat of an anomaly in the wine world and often misunderstood by consumers who expect them to be sweet variations of white Zinfandel. A true rosé will be bone dry, with crisp acidity and loads of subtle flavors. These wines are made from red grapes with limited skin contact (8-48 hours) and hence the pink, salmon and light red colors that belie their alcohol levels.
Wines don't get alcohol from their skins, but from the sugar in the juice, so the lack of color — as well as tannins — does not necessarily portend a "shrinking violet" kind of wine but in fact an "under-cover agent" that will get the job done when paired with food. This is what enables these charmers to perform like they do and when served chilled, fill in for their big brothers during sweltering summer days, lazy afternoons or evening picnics.
Rosés are made from any indigenous red grapes with Grenache and Syrah being the favorites in the southern Rhone and Provence (France), where they produce more rosé than anywhere else, and have the French reportedly drinking more rosé than white wine these days. Last year the British newspaper Daily Mail reported rosé sales up 15%. We had rosé made with just about any red grapes you can think of (Syrah, Tempranillo, Sangiovese, Cabernet, Cabernet Franc, Gamay, Zinfandel, Pinot Noir, and of course, Merlot).
So, with all the shops in town bringing out the latest crop of "pinks" it was time for a blind tasting to gage the current releases. This called for food (baby-back-ribs, potato salad, pimento cheese sandwiches, deviled eggs, egg salad, a cold squash soup, assorted nuts, and a nice selection of cheese) and a blind tasting. We went to work! These are food wines, and will work with perhaps more food that any other style of wine.
The proceedings began with an exquisite sparkling rosé from Chandon, their étoile (California), aged five years on its lees, is a memorable wine with fresh berries, nice mousse and a clean finish, equal to many wines at 2-3 times the price ($38). We were confronted with a mixed bag of wines, though several clearly were well made and worth you attention. We have mentioned a few of our favorites here, but would encourage you to experiment — there are a lot of exciting rosés out there.
These are "classic picnic wines" that belong in your tailgate cooler to accompany barbecue, fried chicken, or what ever you like to serve for tailgating. And they are jewel-like in the glass, for a stunning presentation. You will not be disappointed. Just pay attention to the alcohol percentage: you will enjoy them more when they are 13% or below.
The New York Times recently proclaimed rosés to be the trendy pour for warmer weather, so get busy and brush-up on your "pinks" and make a fashion statement at your next cookout or football game. Our favorites should give you a good place to start, but get busy, as these wines seem to vanish after cool weather arrives.
Rosé Review
| | | | |
| --- | --- | --- | --- |
| Matchbook '08 Rosé of Tempranillo | **** Our Top Pink! | California | $ 14.99 |
| Ménage à Trois '08 Rosé | **** Another Star! | California | $12.99 |
| Chateau L'Ermitage '08 Rosé | *** A Best Buy! | France | $9.99 |
| Bonterra '08 Mendocino Rosé | *** Organic Wine! | California | |
| La Cabriole '09 Cabernet de Samur | *** Another Best Buy! | France | $9.99 |
| Cht Bonnet '08 Bordeaux Rosé | *** Good Value Here! | France | $12.99 |
| Marqués de Càceres '08 Rosé, Rioja | *** Personal Favorite | Spain | $9.99 |
| Bouchaine '08 Rosé of Syrah | *** A Bacchus Selection! | Sonoma Coast | $ 19.99 |
| Les Orfèvres '09 Rosé, Touraine | *** Best Value! | France | $ 8.99 |
| Falesco '09 Vitiano Rosé, Umbria | *** Another Best Buy! | Italy | $ 10.99 |
Our four-star rating system and how it might compare to the Wine Spectator 100-point scale:
* Good (80-84)
** Very Good (85-88)
*** Very Good/Excellent (88-90)
**** Excellent (91+)

All ratings are only the opinions of our tasters and not meant to offend your personal favorites.
April 2010
To contact Richard Fadeley, write him at webwineman@hotmail.com