<! - Page Contents Begin Here - >
Resplendent Rosé
© by Richard Fadeley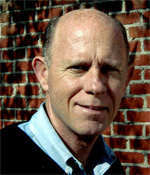 Warm weather is lurking around the corner and it is time to clean up your grill, dust off the outdoor furniture, and chill down some appropriate summer wines. At least one of which should be your basic dry rosé.
Wines don't get alcohol from their skins, but from the sugar in the juice, so the lack of color in Rosé - as well as the lack of tannins - does not necessarily portend a "shrinking violet" kind of wine but in fact a most refreshing sipper that will get the job done when paired with food. This enables these charmers, served chilled, to sub for the heavier reds during sweltering summer days or lazy afternoon or evening picnics.
Rosés are made from indigenous red grapes worldwide, so we assembled 20 rosés from all over, made food assignments, bagged the wines and went to work.
The competition began with a Crémant d'Alsace Rosé sparkler that would have been perfect before, during, or after most any meal. Then we sampled wines from Australia, South Africa, the US, and all of Europe, including wines made from Cabernet, Sangiovese, Pinot Noir and even Zinfandel, to mention only a few.
If you are not familiar with these wines you need to be! They fill a void in the food/wine continuum that you may have overlooked. With these picnic wines we served bread with assorted soft cheeses (Brie, Camembert, and Saint André), cornichons, salami, an Asian slaw, chicken salad, ham and pimento cheese sandwiches, marinated new potatoes and deviled eggs. The wines performed beautifully with the "tailgating" menu. Perfect summer fare and perfect with these versatile wines. Chicken or pork barbecue would have been a nice match, or most anything you would take on a picnic or game-day spread.
Europeans drink a lot of rosés so, as you might imagine, wines from Europe dominated our tasting, but a California wine (Pedroncelli's Zinfandel Rosé) claimed top honors, for the second time! This is not too surprising, since this family owned winery has been at it since 1927 and persists at making affordable quality wines in northern Sonoma County. Then the French weighed in with rosés from Syrah, Grenache and the traditional Bordeaux blend of Cabernet and Merlot. Tavel is a village in the heart of the southern Rhône that produces only dry rosés, and are willing to stake their reputation on it. We even had a nice wine made from Pinot Noir. This is what makes these snazzy wines so interesting, even more so when you look at the prices!
"Wines & Vines" just reported rosé sales are up 50% over the prior year making it the trendy pour for warmer weather, so get busy and brush-up on your "pinks" if you want to make a fashion statement at your next cookout or football game.
Our favorites should give you a good place to start, but really we didn't find a dog in the bunch. Let us hear from you about your favorite rosé and what you like with it, as well as other wines you would like to see us review. Send E-mail to webwineman@hotmail.com. Enjoy!
Free Times Rosé Review
Recommended Rosés:
Pedroncelli, '05 Zinfandel Rosé **** A Repeat Winner! California $11.99
Beauvignac, '07 Syrah Rosé, VdP **** Another Star! France $11.59
Chateau d'Aqueria, Tavel **** A Standard! France $16.99
Chateau Cornemps, '06 Bordeaux *** Good Value Here! France $10.99
Vinum Cellars, '05 "Rosé, It's Okay!" *** Cabernet from Napa! California $11.99
Guy Mousset '07 Cotes du Rhone *** A Best Buy! France $8.99
Chateau d'Esclans, '06 Whispering Angel, CdP *** Exquisite Wine! France $19.99
d'Autrefois, '07 Pinot Noir Rosé, Vin de Pays *** A Total Wine BB! France $9.99
Solo Rosa, '06 California Rosé *** A Rosé-only Winery! California $17.99
Falesco, '06 Vitiano Rosé *** A Best Buy! Italy $9.99
La Vieille Ferme '07 Cotes du Ventoux *** Another Best Buy France $8.99
Angove's, '07 Nine Vines Rosé *** From Down Under! Australia $9.99

SPARKLING ROSÉ:
Lucien-Albrecht NV Rosé, Crémant d'Alsace **** A Wow Wine! France $18
Our four-star rating system and how it might compare to the Wine Spectator 100-point scale:
* Good (80-84)
** Very Good (85-88)
*** Very Good/Excellent (88-90)
**** Excellent (91+)

May 2008
To contact Richard Fadeley, write him at webwineman@hotmail.com